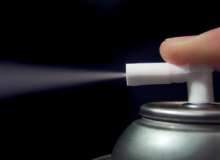 The British Aerosol Manufacturers' Association (BAMA) updated its Retail Liaison Group (RLG) about new changes in aerosol regulations and labelling in the UK.
BAMA's RLG includes technical representatives from many of the nation's major retailers, comprising grocery, pharmacy and DIY retail chains.
The group updates retailers with information on aerosol regulatory changes, and also discusses any concerns with them.
The Food and Drug Administration's (FDA) recently proposed regulation affecting generic drug labelling may result in an estimated $4bn in additional US healthcare costs a year, according to an analysis by economic consulting firm Matrix Global Advisors (MGA).
Once implemented, the labelling regulation will allow generic drug producers to make changes to their labels, which they are not currently allowed to do.
The MGA study found that the rule would leave generic drug makers open to product liability lawsuits and force them to overwarn about side effects in their labels to protect themselves from any litigation.
The latest industrial sales report revealed that sales of tobacco increased in Australia in 2013 despite the introduction of plain packaging in December 2012.
Based on data provided by Philip Morris International, Australian firms sold approximately 21 billion cigarettes in plain packages last year, representing a 0.3% increase against 2012.
The plain packaging prohibits the use of logos, brand imagery and promotional text on tobacco products and packaging. The packs also contain new and expanded health warnings.
Multinational consumer goods company Unilever announced the launch of MuCell technology for extrusion blow moulding (EBM), which minimises plastic use by 15%.
The company developed the new packaging technology in collaboration with its packaging suppliers Alpla and MuCell Extrusion.
The technology uses gas injection to create gas bubbles in the middle layer of the bottle wall, reducing the bottle density and the amount of plastic required.
The EU will put forth new proposals to allow national governments to extend the list of foods that do not require best-before dates in order to cut down on food waste across Europe.
EU agriculture ministers discussed a document that argued best-before dates are inappropriate for certain foods, such as rice, pasta and coffee, which can be stored for a longer period. The move would also remove dates from hard cheeses, jams and pickles to slow the wastage of edible produce.
The document estimates that 89 million tonnes of edible food is discarded in the continent annually. Its proposal would save up to 15t of food per household.
A consortium of organisations from the packaging, retail and recycling industries will roll out a trial programme that aims to increase the number of black CPET trays that are recycled.
Led by Marks & Spencer and Sainsbury's, the consortium also comprises WRAP, Faerch Plast, the Kent Resource Partnership, Biffa Waste Management, Recoup and Nextek.
Every year, around 1.3 billion recyclable black trays are used in ready-meal packaging in the UK. The black colour is not detectable with near infra red (NIR) optical sorting equipment at plastic sorting facilities, which means these trays have proved difficult for the recycling industry to process.
The FDA introduced a new rule that foods labelled gluten-free must contain less than 20 parts per million of gluten. Additionally, these foods must not contain wheat, rye, barley or any of their cross-bred hybrids, unless the gluten is removed from the grains.
Companies that label their products as free of gluten, without gluten or no gluten but fail to meet the new requirements will be subject to regulatory action.
The rules were first announced by the FDA last August, giving companies around a year's time to make the necessary packaging changes.
Heineken will divest its Mexican packaging business Empaque to Crown, in a deal worth $1.23bn.
An agreement to this effect has been signed by the two companies.
Heineken expects the sale to facilitate its target of reducing its debt to 2.5 times the EBITDA by the end of this year.
Danish food packaging specialist Faerch Plast developed a new dual ovenable skin pack for meat and poultry packaging that can be placed directly into the oven or microwave without removing any immediate packaging.
The development forms part of the company's strategy to increase its market share in the meat and poultry sector.
The lightweight ovenable CPET packaging has been developed under a partnership with ABP and Bemis Flexible Packaging.
Reynolds Group agreed to divest its carton packaging and filling machines supplier SIG Combibloc to Onex Corporation, in a €3.75bn deal.
An agreement to this effect has been signed between Rank Group and Onex.
The divestment is in line with Reynolds' strategy to reduce its debt, Reuters reported.
European food and drink manufacturers are updating labelling across their entire product range in response to new European rules that will come into effect from 13 December.
The new European food labelling rules will help consumers to have accurate and comprehensive information on food content so that they can make informed choices.
The new labels will carry allergen information prominently in the ingredients list, while statements such as "Contains: milk, nuts" will no longer be used on the packs; however, precautionary labelling such as "May contain: milk, nuts" will continue to be used.
Chinese lawmakers are considering revision of the country's Food Safety Law by including the mandatory labelling of all goods containing genetically modified (GM) organisms.
When issued, the draft revision would require GM foods to be labelled according to regulations covering their processes of production and sales.
The details of the proposed labelling procedure have not yet been specified.