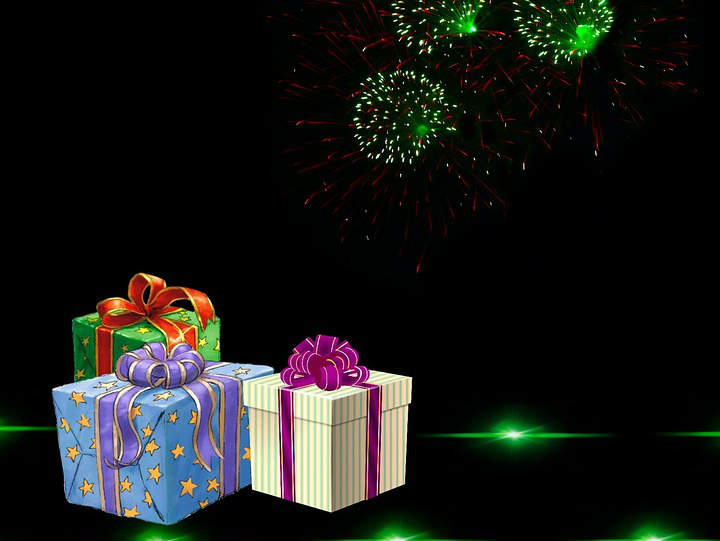 Packaging made headlines throughout 2017, and already in 2018 there have been wide-reaching developments in the industry.
With new technology, and innovative products, as well as an increasing global focus on ethical packaging, the coming year is sure to be another one to watch.
Antalis Packaging is a leading supplier of packaging solutions. Head of national business development John Garner, and national packaging specialist Scott Day have provided their expert predictions on what the coming months hold for the packaging sector.
Elliot Gardner: Sustainable packaging has been an incredibly hot topic in the past year with ocean plastic and coffee cups forever in the headlines – Will we see the packaging marketplace evolve in any way to reflect changing opinions?
John Garner: Absolutely. With mounting pressure on manufacturers and retailers alike to scrap the use of plastics in their packaging, it has now become imperative for businesses to review their current arrangements and adopt packaging solutions aimed at reducing waste and using more sustainable materials.
In addition to meeting key recycling targets, another factor driving the demand for sustainable packaging is the consumer. As retail sales continue to shift online, consumers not only expect a hassle-free, seamless unboxing experience at home created by packaging that 'wows', they are also increasingly favouring companies who care about the environment and use sustainable packaging.
Consumers also tend to look less favourably on companies that overuse packaging as it makes it more difficult for them to dispose of the materials. You only need to look in the press and on social media for examples of excessive packaging usage.
As such, we expect the demand for more environmentally friendly packaging to rise significantly in the near future, especially paper packaging, which given that it's recyclable, biodegradable and renewable, is the ideal alternative to plastic.
We're continually developing our offering to include solutions that not only minimise the number of packaging businesses use by crafting efficient solutions that prevent the overuse of materials such as void-fill, but that also make the most of sustainable materials that can be easily recycled.
EG: What exciting new materials and products and technology can we expect to change the packaging workplace and industry?
JG: The biggest development will be the use of more sustainable solutions, and packaging that is made out of truly organic matter including vegetables like seaweed and mushrooms. These products are becoming more readily available in the market and offer an alternative solution to businesses looking to introduce sustainable packaging.
New products also include the development of traditional packaging materials to make them more environmentally friendly, for example water-soluble plastics – designed to degrade in seawater, which will help address some of the current issues we are facing with the build-up of plastics in the world's oceans.
Secondly, we will continue to see new solutions developed to prevent the excessive use of packaging materials that at present are an unnecessary cause of waste. This will include options such as high-performance corrugated products which use 30% to 40% less paper but are still 100% recyclable and sustainable. This includes paper solutions for thermal applications for instance.
At Antalis, we've experienced the growing popularity of automated packaging solutions and systems that help limit the overuse of materials and provide more environmentally friendly options. This includes the New Air I.B® Extreme H160, an on-demand air cushioning solution – a great alternative to foam fill – because the materials produced are not only better for recycling, they also help to reduce a company's carbon footprint because less warehouse space is used to store the packaging.
Another solution is the I-Pack® corrugated automated packing system, a machine that measures the height of the contents in each box and then reduces its size to match by folding down the box flaps – thereby limiting the need for in-the-box, void fill packaging.
After UK discount bookseller The Book People installed the system, they were able to halve the amount of packaging they used, which also helped to free up valuable warehouse space.
Scott Day: Looking ahead, I expect there to be a new configuration within packaging that is more flexible and covers multiple applications, for example growing demand for solutions that eliminate the need for multiple types of film on one pack station.
In addition, innovative products will be key, such as a new film blend that will make air cushions available for heavier duty products.
EG: How will the continued rise of online shopping, and the possible decline of brick and mortar stores, influence packaging in 2018?
JG: The market has changed unrecognisably in the last five years and in 2023, we will look back and hardly believe where we were today.
It's clear that retailers who haven't successfully embraced online are going to continue to struggle. With online sales continuing to rise year-on-year, consumers expect retailers to create an impressive unboxing experience at home. More and more businesses are realising that packaging is key so we expect the continued growth of solutions that combine environmentally friendly packaging with greater protection and bespoke, personalised brand design.
SD: As online retail sales continue to climb, the number of packages likely to be shipped in 2018 will no doubt increase dramatically. As such, we believe there will be a massive shift in retailers looking for new ways to transport goods and also to have packaging that can handle the transport network that ensures that the goods arrive undamaged, first time.
Drone deliveries offer an exciting change to the whole home delivery method. While this might not be commonplace by the end of 2018, companies will definitely be looking at this possible route to market and the packaging challenges that this will bring, which could require different types of packaging to be used compared to deliveries made by road.
For businesses looking to stay on the front foot, it is a compelling time to review their current packaging arrangement to ensure they retain that all-important competitive edge by staying abreast of new technologies.
EG: What is the single biggest way the packaging sector will change in the coming year?
JG: I believe further consolidation amongst 3PLs, manufacturers and distributors will have a huge impact in the coming year. Bunzl have been very acquisitive and are looking to leverage their retail distribution experience in the packaging market. I suspect it is an attractive proposition for other similar businesses.
SD: I think it will be down to the growing demand for 'box-on demand' systems and other automation systems that will save in the amount of full-time employees needed.
The increase of boxes being shipped will also ask for more from the people packing the products. Ergonomics will play a vital role to keep warehouse employees safe and sound, and happy!