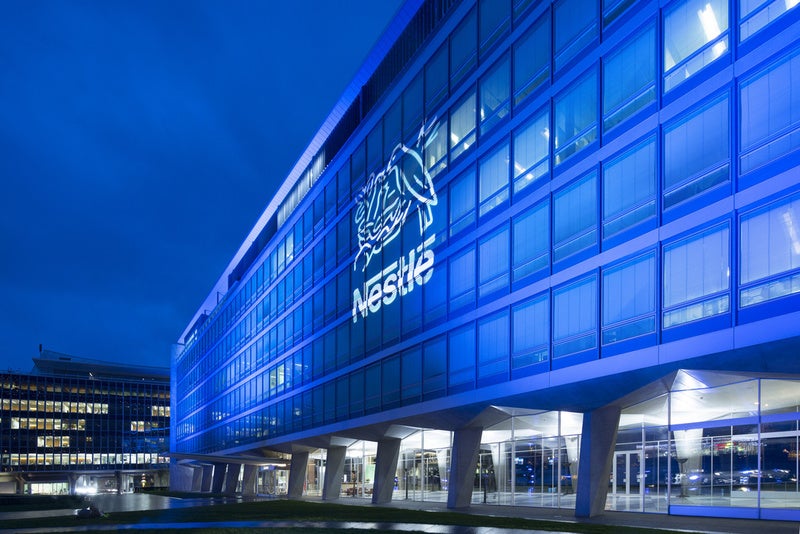 Nestlé announced a series of sustainability pledges as it aims to meet its April 2018 commitment of making 100% of its packaging recyclable or reusable by 2025.
The company's primary focus is to avoid plastic waste.
Nestlé CEO Mark Schneider said: "While we are committed to pursuing recycling options where feasible, we know that 100% recyclability is not enough to successfully tackle the plastics waste crisis."
---
Tata Starbucks will completely transition to compostable and recyclable packaging solutions across its India stores by 5 June.
The announcement complements the company's plans to eliminate single-use straws globally by 2020.
Tata Starbucks CEO Navin Gurnaney said: "Sustainability is embedded in the fabric of Tata Starbucks' mission, which is driven by the aspiration to have a completely ecological platform – from working with farmers, to our supply chain and delivering the end product across all our stores."
---
Indian online food ordering firm Zomato introduced 100% tamper-proof packaging in an effort to add an extra layer of safety to food deliveries.
Zomato piloted the new 'Zomato Safely Sealed' initiative in Delhi NCR, Mumbai, Bengaluru, Hyderabad, Kolkata, Pune, Jaipur, Chandigarh, Nagpurand Vadodara.
Sealed packages will be available in small and large sizes for one to two food item boxes and two to four large boxes respectively. The design of the packaging will save more space.
---
Flexible packaging manufacturer ProAmpac unveiled an updated range of child-resistant, reclosable, easy-open (CRREO) pouches in various sizes.
ProAmpac's CRREO pouches meet all of the compliance requirements of the US Consumer Product Safety Commission (CPSA) and the Environmental Protection Agency (EPA).
The pouches are specially formulated to package personal and homecare, chemical and agricultural products, as well as pharmaceutical, health and cannabis merchandise.
---
Australian company Amcor closed the proposed $6.8bn merger with US-based flexible packaging major Bemis in an all-stock combination.
The combined entity will now operate as Amcor Plc.
Amcor CEO Ron Delia said: "The acquisition of Bemis brings additional scale, capabilities and footprint that will strengthen Amcor's industry-leading value proposition and generate significant value for shareholders."
---
Berry Global Group bought global plastic packaging supplier RPC Group, securing the equity interest in the company and its debts for approximately $6.5bn.
The price of the equity interest was estimated to be $4.3bn and was paid in cash, with the company's net debt and transaction-related costs in the deal amounting to the remaining $2.2bn of the fee.
According to the US-based plastic packaging products maker, the merger will create a major global supplier of valued-added protective and plastic packaging solutions.
---
The US Food and Drug Administration (FDA) proposed legislation that requires companies to feature new health warnings on cigarette packaging and in advertisements.
The agency's decision aims to create public awareness by promoting the negative health consequences of smoking.
As part of the law, cigarette packaging will now feature photo-realistic colour images depicting the lesser-known, yet serious health risks of cigarette smoking such as bladder cancer, diabetes, erectile dysfunction and conditions that can cause blindness.
---
Nestlé strengthened its commitment towards sustainable packaging by opening a new Institute of Packaging Sciences in Lausanne, Switzerland.
The company will use the new facility to develop 'functional, safe and environmentally friendly packaging solutions' while addressing the plastic packaging waste challenge globally.
It is part of the company's Switzerland-based fundamental research entity Nestlé Research.
---
German consumer goods company Henkel and packaging supplier ALPLA developed a new Perwoll bottle from chemically recycled plastic as part of BASF-led pilot project ChemCycling.
ChemCycling project is in line with Henkel's commitment to sustainable packaging, which includes the development of new product packages from 100% recycled plastic.
The project incorporated chemical recycling to reprocess and reuse non-recyclable mixed plastic waste.
---
UK supermarket chain Tesco revealed plans to remove one billion pieces of plastic from its products across the UK stores by 2020.
The move is a part of the retailer's 4Rs 'Remove, Reduce, Reuse, Recycle' plan.
According to the strategy, Tesco will eliminate non-recyclable and excess packaging across its operations.