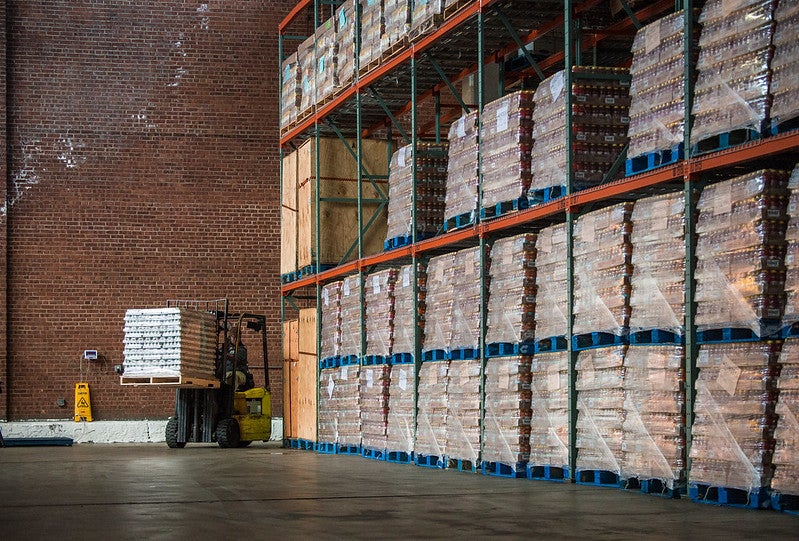 Should those in the packaging industry be classed as essential? In the UK, the government has released guidelines to only go outside for food, health reasons and work that cannot be done from home.
In Spain and Italy, people can only go out for these reasons and only if their work is 'essential', meaning that they work in education and child care, health and social care, key public services, government, food and essential goods, safety and security, transport, or utilities.
Many of those working in the packaging industry, however, have been arguing for packaging-related employees to also be defined as key workers.
Last week, the British Plastic Federation (BPF) urged the UK Government to classify plastic sector workers as essential, as the need for plastic packaging has become a matter of health and safety during this pandemic.
"Without packaging, the entire food industry will collapse"
UK-based packaging solutions provider Parkside global sales director Paula BIRCH told Packaging Gateway that packaging is essential in today's environment and that, therefore, those working in the packaging industry are too.
BIRCH said: "From cans and sachets to trays and boxes, it is critical to have fast and effective shipment through supply chains and to ensure a product remains safe, in date, and undamaged in store or in shipment to the consumer's home.
"Without packaging, the entire food industry will collapse. How do you supply soup or fresh bread without some sort of container? Packaging is there to protect, present, and preserve the health and safety of consumers.
"Without packaging, fragile or liquid products could not be supplied. Fresh meat without modified atmosphere or vacuum packaging would be out of date in 3-4 days, unable to get through the supply chain to the consumer's home.
"Without packaging, food waste, in particular, would escalate to catastrophic levels. It's essential and critical in these challenging times."
"Packaging serves to protect and preserve goods in the supply chain"
UK-based packaging art-worker and supplier Creation Reprographics managing director Matt Francklow told Packaging Gateway: "Safety should always come first and foremost. This is why we reserve 'essential' status for roles that keep our society functioning while services are limited, such as food retailing. What we consider to be vital includes products such as food, drink, toiletries and hygiene products – but products cannot feasibly be separated from the packaging supply chain without significant repercussions.
"Packaging is so closely connected to how we live our lives that if the industry was not considered 'essential', there could be significant roadblocks to key products supply, and unprecedented levels of waste. This is compounded in today's Covid-19 environment where the public has been advised to minimise their number of shopping trips – this means buying in bulk, where products have to stay fresh for longer.
"Packaging serves to protect and preserve goods in the supply chain. Without packaging, many of the goods we survive on today would not be available."
Francklow added that packaging, as an industry, is already a sector that places a large focus on hygiene and safety. This, in itself, suggests that it can continue to provide service with minimal disruption.
He said: "We believe that listing packaging as an 'essential' industry is the right call and the industry is already showing its mettle, not just for the sector itself, but for the many millions of people that rely on it – perhaps without even knowing."
"We're being asked to risk our lives for a cardboard box"
Last week, however, employees of packaging company Westrock at its East Kilbride plant told Scottish tabloid Daily Record that they are being asked to risk their lives for their work.
The tabloid claimed that the staff at this plant did not consider themselves key workers, and were being made to continue with 12-hour shifts.
According to the tabloid, an anonymous worker there said: "To be honest, you'd be lucky if we were two feet apart, never mind two metres. We work the machines together, we're in the changing room together, and all for a duty-free packaging box.
"There are external contractors coming in all the time. TNT drivers are coming in every day. We're scared to talk, but management aren't listening. Moreover, we're scared for our health. We certainly don't get paid to be essential workers, and all the managers are at home isolating.
"It's the workers that are in. We're being asked to risk our lives for a cardboard box."
American corrugated packaging company Westrock has not yet responded to these claims and has not posted a statement regarding the Covid-19 coronavirus outbreak.
Other packaging companies like Amcor , Mondi , and UPM are continuing to operate.