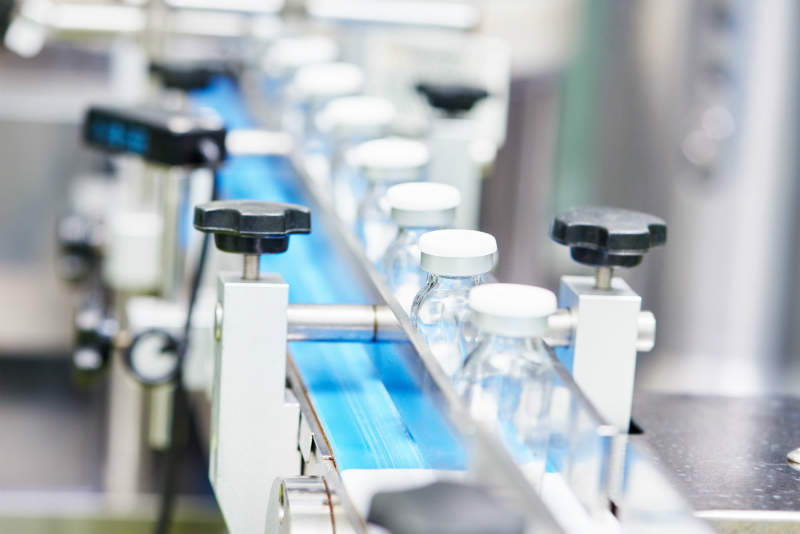 In July this year, pharmaceutical companies Pfizer and Merck announced a collaboration with glass manufacturer Corning to offer a new solution for injectable drugs in vials and cartridges. The new glass packaging solution, Corning Valor ™ Glass, is claimed to improve the storage and delivery of today's existing drug formulations, providing more reliable access to medicines essential to public health.
The glass packaging solution provides enhanced chemical durability and damage resistance, enabling pharmaceutical companies to effectively store and deliver critical drug formulations. The final product was the result of pharmaceutical formulation and manufacturing processing expertise from Merck and Pfizer, in combination with Corning's glass science and precision forming capabilities.
The US White House Office of American Innovation encouraged this new and innovative initiative as a model of cross-industry technology collaboration and economic investment. When the partnership was announced in July, US President Donald Trump said: "My administration is committed to streamlining the regulatory process so that it's easier for companies to invest and innovate here in America. Today, I'm pleased to recognise Merck, Pfizer and Corning for collaborating to modernise pharmaceutical glass packaging with Valor Glass and bring important manufacturing jobs to the United States."
Enhancing the storage and delivery: protecting 21st-century drugs
The new package is described by Corning as a "21st-century glass container to protect 21st-century drugs". The pharmaceutical glass packaging enhances the storage and delivery of drugs, providing more reliable access to medicines that are essential for public health across the US and further afield. Ensuring the integrity and safety of critical drugs is an important outcome for every drug manufacturer, and Corning's Valor glass solution offers an innovative solution for injectable drugs in vials and cartridges.
Glass packaging offers a number of advantages over traditional methods of storing drug formulations, and Valor's attributes include: chemically durable with uniform surface chemistry; resists damage and breakage; reduces glass particulate generation; prevents cracks; and enables smoother line operations. These qualities enable increased throughput and more reliable access to state-of-the-art medicine for patients, while maintaining a high level of quality assurance for pharmaceutical companies.
The composition and uniform interior surface of Valor containers eliminate delamination and have low extractable concentrations, making them well suited to protect drug products. Moreover, potentially harmful elements such as arsenic, which could cause harm to patients who ingest the medicines contained in glass packages, are not added to the glass composition. It is also inherently strong and damage resistant, making the glass better able to withstand extreme events during pharmaceutical processing and field applications. The robust properties of the glass vials also provide enhanced protection for medicines in the hands of end users – the patients who use drugs.
Reducing flaws and cracks: purpose-built for medicines and vaccines
In laboratory testing, Valor glass vials provided at least 30 times prevention against cracks than conventional borosilicate glass vials, which have been the standard glass packaging used in the pharma industry until now. Damage that may happen on filling lines or during shipping can create sub-visible flaws and cracks in conventional packaging that can compromise drug product sterility and results in contamination. Valor, however, is designed to prevent cracks and improve the quality of pharmaceutical packaging, reducing the change of global drug product recalls, supply interruptions and drug shortage. This is critical for the quick and efficient supply of potentially life-saving medicines to the places and people that need them the most.
The advantages of Valor glass packaging over traditional drug vials and containers speak for themselves. It's therefore no surprise that pharmaceutical giants Merck and Pfizer have joined forces with Corning, highlighting their commitment to improving glass quality and bringing more critical medicines to patients. Kenneth Frazier, chairman and CEO of Merck, said: "Merck is proud to have participated from its inception in the development of Valor Glass with Corning.
"Biologics today are on the leading edge of scientific innovation, and Valor Glass represents a similar advancement in materials science: glass that is purpose-built for medicines and vaccines." He added that the company plans to convert several of its injectable products to the new glass packaging solution, pending regulatory approvals.
Glass quality and drug supply chain: made in the USA
The deal, however, represents more than a commitment to improving glass quality and drug supply chain security in the US pharma sector. The partnership between Corning, Pfizer and Merck is expected to drive significant US manufacturing and job creation, investing $4bn and creating more than 4,000 new jobs for Americans in the next few years. Corning will make an initial investment of $500m and create 1,000 new jobs; the investment will cover the expansion of Corning's facilities, as well as the building a new high volume manufacturing plant to support the new, safer and innovative manufacturing process of pharmaceutical glass.
The collaboration will encourage the return of pharmaceutical glass manufacturing to the US, something that President Trump has encouraged since taking office in January. About 98% of the $4bn industry had previously been done overseas, making this an "important stride in American employment and technology development", according to The White House . Trump added: "Every day, we are fighting to bring back our jobs, to restore our industry, and to put America first."
The production of this "21st-century glass container to protect 21st-century drugs" requires a new, advanced manufacturing platform, which the companies intend to build on home turf. In summarising the significance of the move to return pharmaceutical glass packaging to the US, Wendell Weeks, Corning chairman, president and CEO, said: "All of this is made possible by our great customers like Merck and Pfizer and the strong support of the Administration, the Office of American Innovation, and the FDA's Emerging Technology Team.
"We believe this is great news for patients, for the industry, and for the economy."