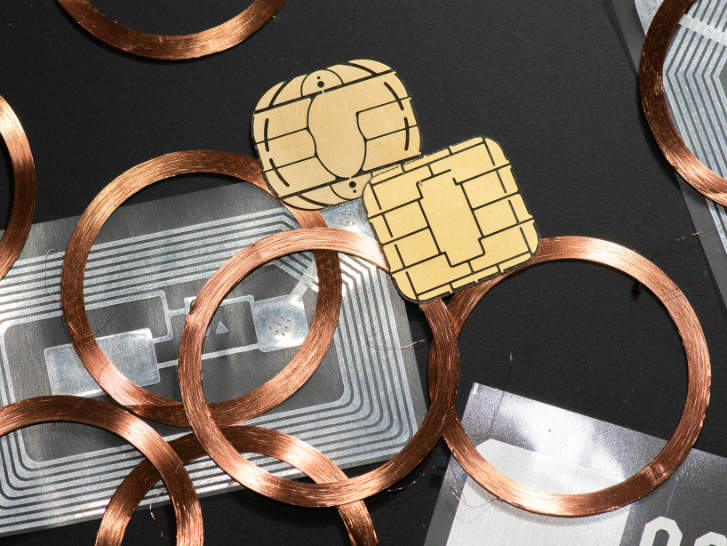 It was once the stuff of science fiction, but packaging now exists that reacts to touch, or signals useful information from shops' shelves. International demand for active and intelligent packaging is expected to grow 7.5% annually, hitting $7.6 billion by 2021. Grand View Research's report shows rising demand, thanks to increasing usage well away from the beverage sector, in electronics and automotive. While these wide-ranging innovations present clear opportunities, brand owners in the drinks sector have to decide how best to exploit them.
Companies have used active smart packaging for years to prolong shelf life and quality, including temperature features to collect data and barrier technology to control environmental factors. With advances in materials science, components are tinier than ever, giving rise to innovations such as printed electronics and internet of things (IoT) capabilities. As a result, brand-owners are equipped to share information on packaging like never before. These technologies are coming online, just as Asia-Pacific and the Middle East take their turn to drive growth over the next eight years.
There is growing application scope in the logistics industry, which has seen a proliferation of radio frequency identification (RFID) tag systems to enable quicker location awareness of products (in the warehouse and multiple other settings), and to improve the availability of real-time information, coupled with the elimination of record loss. That is expected to power demand further over the same time frame. Moreover, rising investment to improve the logistics industry within emerging economies, such as China and India, is expected to provide more opportunities.
Positive experience
As for the options that are available now, packaging that enhances the consumer experience is a big trend. One example is illuminated labels that enable consumer engagement and interaction. Interactive labels with printed electronic pathways, paper batteries, micro switches, LED lights and pressure sensors give a unique sensory experience. Anheuser-Busch has taken advantage of this technology with its Oculto tequila-infused beer brand, which sports LED-illuminated labels that are activated when handled.
Advances in printing capabilities have also yielded near-field communication (NFC) technology in which printed electronic pathways act like antennae, engaging consumers via their smartphones and directing them to interactive digital displays. This can provide extended content, for example recommended recipes and important ingredient or allergen information, as well as details on other items in the range. This technology is intuitive and supposedly leads to repeated and faster brand engagement.
For example, Diageo developed a 'smart bottle' for its Johnnie Walker Blue Label Scotch whisky. Using printed sensor tags featuring Thinfilm's OpenSense technology, the firm is able to detect the sealed and opened state of each bottle – and then dispatch targeted, timely marketing messages to consumers. These include promotional offers, cocktail recipes and exclusive content that is aimed at increasing Diageo's engagement with its consumers and driving repeat sales. The cloud-based software was developed in partnership with smart products provider Evrything.
"The smart bottle concept aims to totally transform the role of a bottle in the consumer experience."
The smart bottle concept aims to totally transform the role of a bottle in the consumer experience, according to Helen Michels, Diageo's global innovation director. The technology makes use of smartphones' near-field communications (NFC) capabilities, which enable Diageo to track bottle movements across the supply chain, in store and to the point of consumption. As the sensor tags remain readable after the factory seal has been broken, the new technology provides an additional layer of security in protecting the authenticity of the product.
Similarly, champagne producer GH Mumm developed a new bottle embedded with an RFID chip that allows clubs and bars to know when the consumer has opened it. Billed as the world's first champagne bottle with 'digital intelligence,' the new No.1 Connected Bottle uses a sensor in the cork to send a signal to the bar when it is released. This signal is linked to a receiver in the venue's audio and visual system, triggering a personalised, interactive sound and visual experience that allows the bar or club to put the drinker's table in the spotlight.
Also this year, Malibu coconut-flavoured rum appeared in 1,600 Tesco stores in the UK in a new smart bottle that delivers content to the consumer's phone by NFC. Background work for this pilot was conducted at the IoT innovation lab at the Stockholm headquarters of Absolut, Pernod Ricard's vodka arm. According to Markus Wulff, digital innovation manager, the goal is to "close the gap between us and our users", and to evaluate how consumers react in a "test and see approach" in order to determine necessary improvements for later versions, such as iPhone compatibility.
Sensory equipment
In another twist, an Amish farmer collective operating through California-based firm Desert Farms has been testing a sophisticated, simple-to-use smartphone-readable time-temperature (TT) sensor to evaluate distribution conditions for ecommerce-delivered bottles of perishable camels' milk. The milk is packaged into 16oz plastic bottles that sell for $18 piece shipped straight from the farm to health-conscious customers across the US. Depending on customer preference, the bottles are shipped refrigerated or frozen in insulated containers packed with dry ice.
Owner Abdul-Wahad wanted to learn more about packaging and shipping conditions for its ecommerce-only business. In particular, he was interested in measuring the temperature of the products after experiencing problems shipping to Florida and California. The result was the TT Sensor Plus, an inexpensive data recording device the size of a credit card.
This device contains a time and temperature logger, flexible battery and an NFC chip providing convenient access to the data via a smartphone. At a unit price of $15, Desert Farms' spring trial saw TT Sensor Plus sensors placed in eight shipments to customers across four states. For each shipment, a single sensor was connected to the underneath of the shipping container's lid. A second sensor card was fixed to the outside of the container, to track interior and exterior conditions, location, distance, shipping time, overnight versus ground, refrigerated versus frozen and amount of dry ice.
When it comes to smart or active packaging there has been a lot of concentration on low-volume, high-value markets, such as spirits, but less so on the more fundamental market of hydration. While body fat and muscle will affect the total percentage of a body that is water at any given time, dehydration can lead to serious issues, quickly. Fortunately, the simple remedy is to drink more water.
Helping consumers achieve this target is Water.IO. The firm's CTO, Nimod Kaplan, spoke with Beverage Packaging Innovation to explain more. "The technology has been in development for about two years, and we will be launching our entry-level product imminently," he says. "Water.IO believes this is an industry-first use of active electronics in the pack, and certainly of its use in the cap, or overcap.
While the technology is complex, the strategy was to develop a product that the consumer could use without needing to change their routine. The product might be complex and smart, while using it should be simple and intuitive."
The resulting process is simple; the bottle itself is the smart technology: it flashes, and you drink. There's no need to use a phone to interact with the bottle.
"There are two models," continues Kapalan. "The entry level product is called 'water.reminder'. You set a time for it and it will remind you to drink at those times; for example every hour. The cap must be opened and closed to reset the timer, which means the user will have their drink. An added benefit is that the reminder can move from one bottle to another, which increases the convenience of not having to constantly reset reminders and providing a portable smart hydration solution. Beyond this, as it is not added to the waste stream, it does not affect the recyclability, or end-of-life of bottled water and is therefore a socially responsible product."
Kaplan adds that, as there are approximately 1.8 billion personal water bottles being used every day, this final aspect of the solution is incredibly important. Any solution to hydration has to leave as light a footprint as possible, and this is something to which Water.IO is keen to adhere.
"Water.IO has recently included the reminder in a six-bottle pack with one of its customers, which will allow the consumers to experience the ease with which it can be moved bottle to bottle. The caps can be fitted to any bottle and cap: customers simply pass on their specifications."
Connected thinking
The next product, which is anticipated to be available in the second half of 2017 is the 'Connected' model. "This measures how much water is in the bottle without touching the liquid," explains Kaplan. "It takes information from consumers to provide a comprehensive and personalised hydration schedule. This model communicates via an app and will remind the user to drink, how much and monitor their progress, providing weekly affirmation or positive encouragement and is unique to each individual."
Heineken has also been focused this year on innovation within the packaging itself, which culminated in the UK launch of its insulated, watertight-sealed 'ready-made coolbox' card packaging for the Sol lager brand, to keep the beers cold for consumers in the summer heat. Global design director Mark van Iterson warns that innovation in this industry "entails great risks of failure and wasted time", but adds that, as a family business Heineken is less constrained by daily stock market fluctuations, so it's possible to have this kind of long-term perspective.
That viewpoint includes more active and intelligent packaging. "Heineken is famous for one-off manoeuvres but it also uses RFID in its supply chain," he says. "It uses chips to monitor containers on location, and the temperature and time on the move. That way, it's possible to keep everything in mind." The cost of widespread RFID usage is a stumbling block, however, even for a company as large as Heineken. "With an expensive bottle of champagne, you can easily invest in this other dimension, but beer costs too much," adds Van Iterson.
The speed with which the product is produced is a problem for Heineken: "The packaging lines run so fast that it's hardly possible to put an RFID chip in place," says Van Iterson. "Sometimes it won't fit in the standard package, or you run the extra risk of breakage."
There are easier solutions. For example, Heineken has been using a thermometer on its cans kept in the refrigerator so that consumers can see if their beer is cold, but Van Iterson is frustrated by the simplicity of some of the current methods and is always on the lookout for new developments.
Responsive packaging faces other challenges. Firstly, chemical reactions are complex and deeper research is required. Secondly, implementation of responsive packaging must be spread through the entire supply and value chain to balance the costs and benefits. Presently the two most popular solutions are for consumers and distribution (meaning from the manufacturer to the retailer). But that's a costly approach. Most retailers need temperature and time monitoring on produce originating from the farm or manufacturer.
Things to come
Last year, scientists from the University of California (UC) Berkeley and Taiwan's National Chiao Tung University created a wireless 'smart cap' for milk cartons that is able to detect spoilage. When the carton is tilted upside down, a small amount of milk is trapped in a capacitor gap. The circuit wirelessly detects changes in electrical signal that accompany increased levels of bacteria. It's all 3D printed, so should be cost-effective for real-world applications.
Undoubtedly, IoT has been overplayed in many industries. Wulff still expects homes, bars and retail stores to all become connected in future. But he insists that the IoT should not become simply another means by which marketers can gain extra customer data. Instead, the objective should be value in terms of partnerships, services or storytelling (other tests related the bottle's story, from the farmer's name, to distance travelled). The focus ought to be on the consumer, rather than the brand, with additional insights as a bonus, which is why Wulff dislikes overuse of the term 'media channel'.
Consumers are more tech-savvy than ever. They are well-educated and looking for detailed information, away from company websites. As Van Iterson puts it, coming from an industry that has used the same recipe for 150 years: "Heineken's development is primarily in other things like design, actions, innovations and keeping up with the latest trends. The packaging is the icon of the brand, and innovation is in the firm's DNA. Many brewers base their position in the market on where they come from. Heineken will just look to the future."