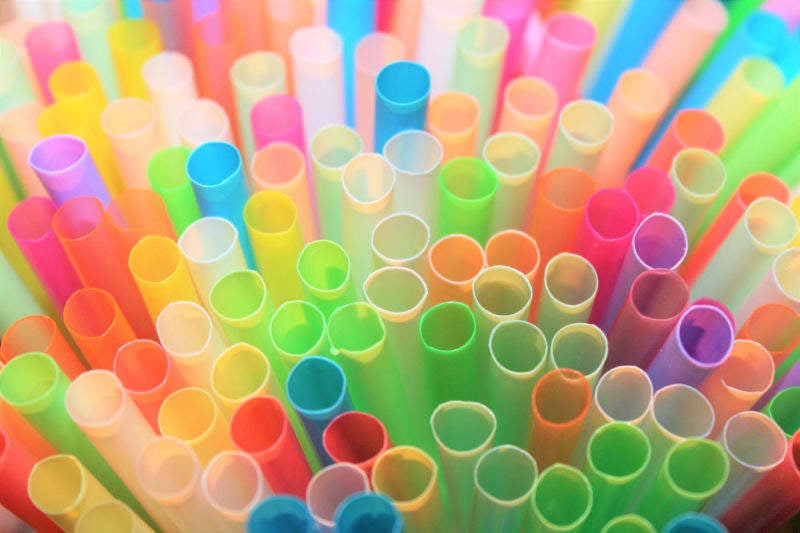 The world seems to be becoming increasingly unified in the fight against plastic pollution. It's a comforting sign of progress and solidarity in otherwise divisive times. Delivering a second dose of the BBC's celebrated Blue Planet series, David Attenborough highlighted the devastating impact that waste plastic is having on our oceans and the momentum of this waste plastic purge just keeps growing.
British consumers would be prepared to pay an extra £4 a week for their shopping if all the packaging was recyclable according to a recent survey by Ecover . The same survey revealed 83% of us are keen for product refills to be more widely available. More than half of us would like the option to purchase products that do not rely on plastic packaging.
The government is taking a proactive stance with Theresa May publicly acknowledging waste plastic as "one of the greatest environmental challenges facing the world" and urging leaders at the Commonwealth Heads of Government Meeting to follow the UK's lead. Environment Secretary Michael Gove has stated a ban on single-use plastics could be in place by the end of this year.
Eastern promises: manufacturing processes and organisations
Over the last couple of decades, the UK has relied on China to relieve it of its waste plastic burden with China's appetite for waste plastic enabling us to meet high recycling targets. However, China this year put a hard stop to foreign waste plastic being imported. This could increase the pressure on organisations utilising single-use plastics in their manufacturing processes and supply chain.
Organisations should expect to be held more accountable for their contribution to this environmental burden with both the government and consumers questioning how big their carbon footprint is, and how they recycle. For consumers, this looks likely to influence which brands they choose to buy from.
A recent investigation by The Guardian newspaper revealed that the UK's leading supermarkets create nearly 1m tonnes of plastic packaging waste every year. Just weeks after this report was released, activists descended on one Tesco branch, dumping every piece of the plastic packaging from their shopping at the tills.
Revolution in the boardroom: sustainability initiatives
Action is being taken by notable brands as sustainability initiatives begin to become widely integrated into Corporate Social Responsibility (CSR) strategies. McDonald's has announced it will begin trialling paper straws in some of its restaurants while Starbucks has removed all plastic straws and cutlery from its UK branches. Iceland, the frozen food supermarket chain, has vowed to replace plastic packaging from all of its own brand products, instead opting for paper and pulp-based packaging that can be recycled through domestic waste collections.
In some cases, change is being instigated by 'activist investors' with the likes of Greenpeace buying up substantial shares in fossil fuel companies in order to apply pressure on the management to operate more ethically and sustainably.
Change can't come soon enough, especially since figures released by the Ellen MacArthur Foundation (EMF) suggest that on the current track, there could be more plastic than fish in the ocean (by weight) by 2050. The EMF also found that as much as $80bn-120bn of plastic packaging material value is lost to the economy due to a linear, take-make-dispose value chain.
For supply chains, this presents an opportunity to change for the better, increasing consumer appeal, creating a positive impact on the bottom line and, most importantly, driving environmental change.
Reimagining the Supply Chain
This all sounds very appealing but where should organisations start when it comes to designing a supply chain free from single-use plastics? It starts with the data. Using supply chain design software, organisations can create a global view of the supply chain, right down to the granular details including product packaging attributes.
It is possible to determine which specific packaging options contain plastics but it may require extending or augmenting the master data captured to provide an accurate view of the materials used. But assumptions can be made where data is incomplete. Providers of alternative acceptable packaging – such as those that will supply Iceland with their paper and pulp – can be added to the supply chain model within the software together with an indicator or index of pricing and network attributes.
The future: visualisation and evaluation
Supply chain design software can help organisations visualise the problem, by leveraging volumetrics, which can rapidly identify the sources and flows of suppliers, supporting prioritisation of vendors/categories and other offenders.
Then comes evaluating alternatives. Scenarios comparing the as-is and multiple alternatives would identify priorities for transformation and the costs and risks involved as well as eliminating exceptional channels from the reckoning.
Staged targets for reducing non-recyclable plastic (NRP) can then be set. For example, if you want to reduce NRP by 10% by 2020, you must be able to explore the alternative actions you can take that allow you to do so whilst maintaining service, inventory and profitability goals informed by the evaluated associated risks.
So how might a supply chain free from single-use plastic look? A recyclable supply chain is, well, cyclical. You can imagine centralised plants receiving soil and refuse from the supply chain players and the reconditioned product being passed onto the packaging producers. Arguably this would lead to a realignment of packaging production, away from ports and oil sources, closer to the recycling plant and supply chain customers, and then on to the consumer.
Removing single-use plastics from the supply chain won't happen overnight but introducing recycled plastics is certainly plausible. Using supply chain modelling software to visualise and evaluate the efficiencies of a supply chain network free from single-use, could make organisations more environmentally friendly and purge waste plastic for good.