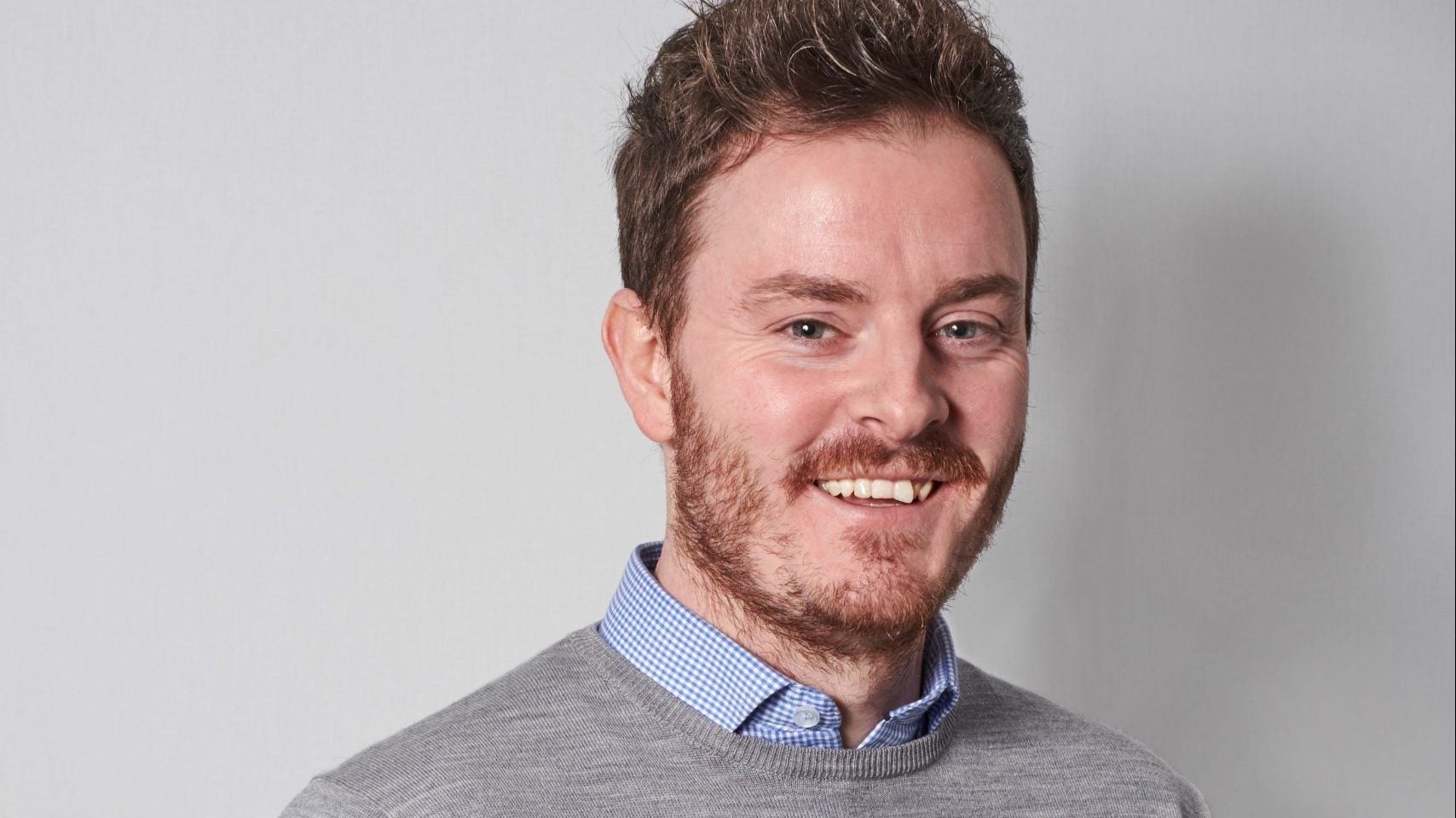 Design innovation Development (DiD) is a new UK-based full-service packaging design agency for pharmaceutical and healthcare businesses and a subsidiary of pharmaceutical packaging manufacturer Origin.
The agency specialises in sustainable pharmaceutical and healthcare packaging but also works to deliver packaging for brands in multiple other sectors including vitamins and supplements, CBD, and personal care.
Packaging Gateway spoke with DiD global head of marketing Rich Quelch to find out more about the company, how best to design for the pharmaceutical industry, and how the industry is changing due to Covid-19, the vaccine, and rising sustainability concerns.
Jessica Paige: How does DiD differ from other packaging design agencies?
Rich Quelch: Design innovation Development (DiD) brings together nearly sixty years' experience from parent company Origin Pharma Packaging to deliver bespoke primary packaging designs.
From our new R&D facilities in Melton, East Riding of Yorkshire, we're able to invite clients – post-pandemic – to visit our new product development team to generate concepts in-person and deliver collaborative workshops, allowing them to walk away with working prototypes the same day.
DiD is also a full range packaging design and development agency, so clients can choose to use our expertise for concept sketches, 3D modelling, prototyping and technical design files, as well as lean on our production and supply chain services to manufacturer and ship the finished product. This can cut out the middleman and help simplify the packaging design and development process to reduce costs and increase speed to market.
JP: What are the most important factors to consider when designing packaging for the pharmaceutical industry?
RQ: Pharmaceutical packaging is a heavily-regulated field and plays a vital role in delivering safe and effective products to patients.
Any materials used in primary pharma packaging must meet efficacy requirements and protect against contamination and degradation, particularly as new medicine types become more commonplace.
Medicine labelling is a vital part of the packaging design process too. Pharmaceutical products, by their very nature, are complex and can be potentially dangerous if administered in the wrong way. So, as well as strict rules around packaging design to protect the product from degradation or contamination, labelling is also subject to legislation to ensure patients take a medicine in the way it was intended.
UK legislation clearly states that all medicines, regardless of category, should include the following minimum elements for the safe use of the medicine: the name of the medicine, expression of strength, route of administration, posology and warnings. This critical information should be located together on the label and in the same field of view where practical; usually on the front face for prescription medicine.
JP: What materials do you use the most often in the healthcare industry?
RQ: Pharmaceutical manufacturers traditionally rely on glass and plastic – such as polyethylenes, polypropylenes and polycarbonates – in packaging due to their durability, design, flexibility, and cost.
As a less brittle, lighter, and more flexible alternative to glass, cyclic olefin plastics are also growing in popularity because they're intrinsically very inert, composed of just carbon and hydrogen. Almost all are very rigid thermoplastics that can be injection-moulded or extruded to produce a wide range of packaging items.
JP: How does packaging design contribute to branding and consumer experience?
RQ: A product's packaging is as important as the product itself so it's vital to get it right. Getting the synthesis of form and function allows brands to control the user experience across every touchpoint.
Particularly for health and wellbeing products sold over-the-counter or more widely, packaging is a marketing vehicle. It's an opportunity to translate brand identity and values directly onto your product, helping you differentiate from competitors and engage your target audience.
Decorative techniques on primary packaging can help introduce your brand identity and values directly onto your product, such as etching, metallisation, hot stamping, screen printing, and anodising.
Value-added functionality – for example, providing water resistance, insulation, and added durability, or being reusable, child-resistant and easy-to-open and reseal – brings many benefits too, catching consumers' attention and allowing brands to reach a higher price point.
JP: Has the Covid-19 pandemic and introduction of the vaccine affected the way packaging is designed for the healthcare industry?
RQ: Packaging design is a very collaborative project, so Covid-19 has certainly made this process more challenging, particularly for clients who want to be part of the development journey.
3D modelling and printing have enabled us to share the journey with clients from afar and send out prototypes so they can use all their senses to evaluate the design – how it looks, feels, and performs.
More widely, the immense scale of the Covid-19 vaccination and treatment programmes has placed extreme pressure on packaging manufacturers and the supply chain. Everyone in the industry has worked tirelessly to deliver these volumes without compromising safety or quality.
The vaccine roll-out has demonstrated the importance of anti-tampering technologies and intelligent packaging for these sought-after shipments. Smart tracking systems, built into primary and secondary packaging, can manage and record activities across the supply chain in real-time, giving valuable information about shipments.
The geographical location of a product and the route it took can all be captured and stored, revealing any unauthorised movements or interventions.
JP: How is the pharmaceutical industry working on becoming more sustainable?
RQ: Pharma, as one of the largest global industries, is one of the biggest contributors to climate change and plastic waste. We're exploring how packaging can help to solve this issue through innovative design to reduce wastage and make its transportation more efficient, as well as exploring the next generation of biodegradable plastics and bio-based PET.
Pharmaceutical waste continues to be a huge problem, so to eliminate non-biodegradable and single-use plastics from the supply chain, more research is taking place around bio-based PET. It's made from ethylene derived from sugarcane which has a negative carbon footprint, using CO2 and releasing oxygen when cultivated.
Researchers are now testing pioneering technology which converts PET waste back into virgin grade material to be used again. Cutting edge manufacturing methods like 3D visualisation and printing are also helping to reduce waste by eliminating the need for multiple prototype designs.
Working with a hybrid partner, pharma companies can design or redesign their product's primary and secondary packaging to support compliance and make it easier and cheaper to transport, while simultaneously reducing the amount of materials used overall or facilitate a switch to more eco-friendly alternatives.
JP: What does DiD do to prioritise sustainability?
RQ: DiD's packaging development team takes into consideration not only the physicality of the design and the user experience, but the carbon footprint from design, to manufacture, to filling site, and delivery. Our team is also working on a number of exciting sustainable material projects, exploring the use of biodegradable plastics should packaging end up in landfill or marine environments.
With our full-service solution, we're able to close loop the process and allow the client to utilise our offset allowance programme. If a client chooses our sister company, Origin Pharma Packaging, as its manufacturing partner to deliver the commercial run or production, we can offset the cost of the design process.
CRP – child-resistant packaging – is also a key pillar of our business. The on-site designers, engineers and technicians are leaders in advanced child-resistant packaging design, international standards for medicine packaging and testing. Expertise that can benefit any brand, in any industry.
The team at DiD will carry out important work, alongside its parent company Origin Pharma Packaging, with the Child Safe Packaging Group to prevent accidental drug ingestion. As such, all packaging solutions are guaranteed to be 100 per cent child-resistant while, importantly, remaining senior-friendly.