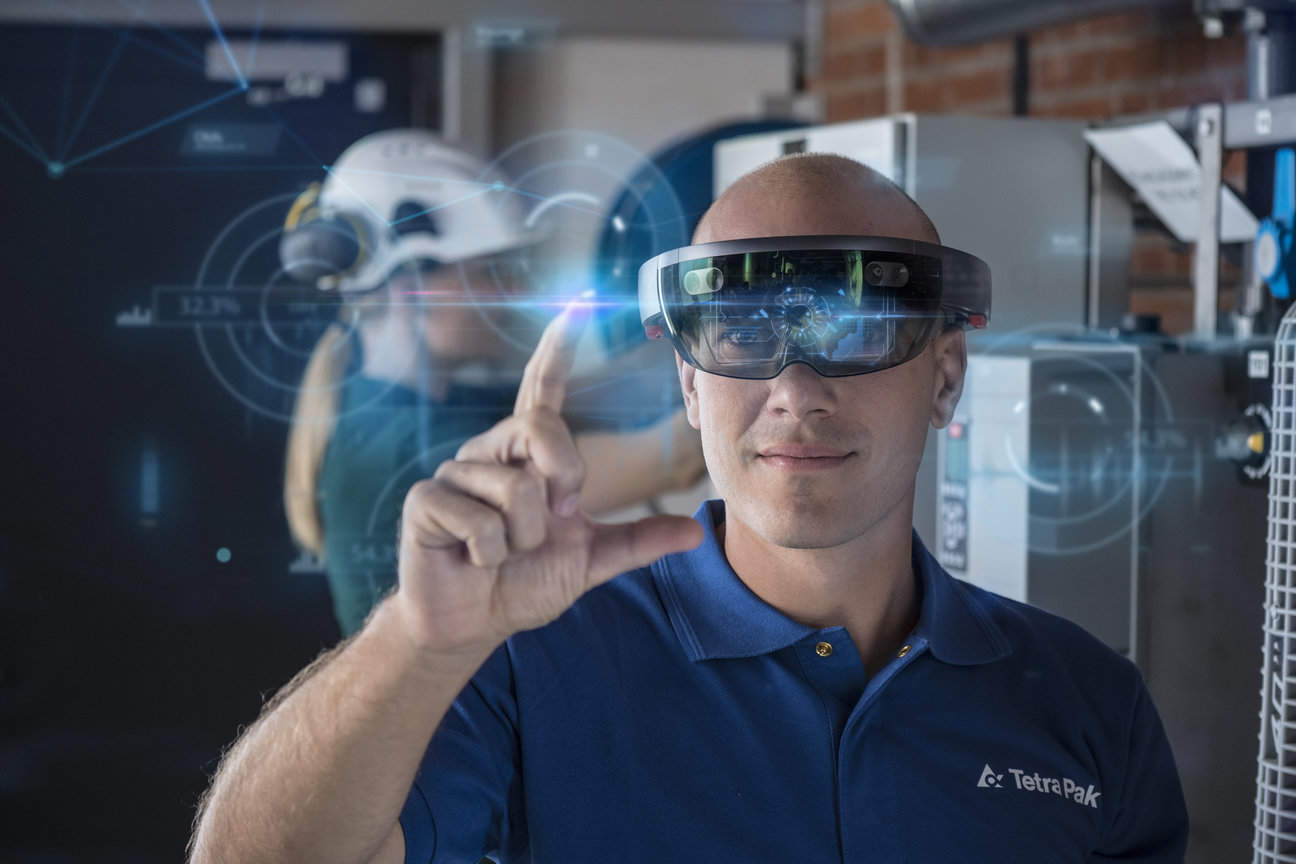 The food and beverage industry is changing, with key trends such as personalisation, flexibility and e-commerce driving advances. As companies endeavour to keep up with consumer demands they are increasingly turning to technologies to adapt manufacturing processes to improve efficiencies and meet consumer demands.
That's why Swedish packaging giant Tetra Pak has launched Tetra Pak Plant Secure, a plant management service that utilises automation, AI, robotics, simulation and more in an integrated system.
Plant Secure will form a key aspect of what Tetra Pak is calling Industry 4.0, the digitalisation of manufacturing which has moved it into a fourth industrialisation.
"Our investment in Industry 4.0 technologies such as artificial intelligence, automation and data velocity has enabled us to better-support our customers in the digital era," said Tetra Pak president and CEO Dennis Jönsson. "Tetra Pak Plant Secure is a great example of how we use new technology to broaden our perspective and deliver bottom-line benefits for our customers."
For example, technologies such as blockchain can be used to map supply-chains, to provide transparency to environmentally and socially active consumers keen on understanding the source and journey of all the ingredients in a product. This requires big data that is fully digitally connected, and protected by cyber-security that can allow producers to target demographics.
Within manufacturing, sensors are placed within automated systems that are linked to create a digital twins can help to predict malfunctions and reduce downtime. Tetra Pak has teamed up with Microsoft to use its HoloLens technology, which will allow companies to speed-up response times.
A holistic approach to the fourth industrial revolution
The process begins with a detailed audit of the producers operations, allowing Tetra Pak to produce suggestions that will allow for cost-saving suggestions throughout the entire operation. Industry 4.0 is designed to combine hardware and software, and manage it efficiently having learnt from other industries. For example, in the oil and gas industry, less than 1% of data collected is used for decision making.
'We are going to take a slightly different approach than a traditional IT or automation company, because it's all going to be about selling outcomes," explained Tetra Pak director service operations Ian Hughes at a recent event at Tetra Pak's headquarters in Lund, Sweden.  "We referred to it a little bit when we talked about Plant Secure; it's not about selling software or selling sensors because there are plenty of people doing that. A company cannot always make sense of software and sensor, to reduce cost and increase flexibility and ensure safer production."
Pilots of Industry 4.0 have so far proved successful, with one dairy producing reducing operational costs by 10% over the course of a year.
Tetra Pak is hoping that Industry 4.0 will help the food and beverage industry to catch-up after years of lagging behind. The delicate nature of the industry has held it back, suggested Hughes, as the importance of food safety and distribution makes producers hesitant to move from tried and tested production.
The fourth industrial revolution will undoubtedly have teething problems, in particular an initial negative effect on employment as automation take over careers. But it offers huge benefits, such as efficiencies and economic savings. Food and beverage producers will need to act soon to keep up with other industries and move towards lights-out manufacturing.