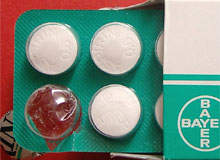 Under US Food and Drug Administration (FDA) rules brought in on 24 January 2006, prescription (Rx) drug manufacturers are now obliged to send at least one copy of an authorised package insert (PI) for each container of medication they dispatch. This is so that physicians, pharmacists and other professionals can dispense drugs properly and minimise any sort of risk associated with the product.
In outlining the new requirements, it is helpful to understand exactly what a PI is in the US, and how it differs from leaflets that are routinely dispensed with Rx drugs in the EU and many other parts of the world.
Simply stated, the PI is not intended for use by patients but, instead, is drafted for professionals. Any literature that patients receive when they fill a prescription in the US is generated by the pharmacy that dispenses the medication.
While there are some products for which the FDA requires that the manufacturer provide patient-specific information, these requirements are primarily limited to female oral contraceptives, anti-depressants, non-steroidal anti-inflammatory products and a handful of other specific products. Otherwise, the only piece of information that must accompany each container of a drug product when it leaves the manufacturing facility is a PI.
CONSULTATION PERIOD
As with any regulation that has the full force of federal law in the US, the FDA first issued the new requirements as a proposed rule that appeared in the 22 December 2000 version of the Federal Register. The agency accepted public comment on the proposal until 22 June 2001 and then considered all input it received before finalising the regulation in the 24 January 2006 edition of Federal Register.
How well do you really know your competitors?
Access the most comprehensive Company Profiles on the market, powered by GlobalData. Save hours of research. Gain competitive edge.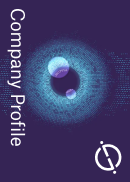 Company Profile – free sample
Thank you!
Your download email will arrive shortly
Not ready to buy yet? Download a free sample
We are confident about the unique quality of our Company Profiles. However, we want you to make the most beneficial decision for your business, so we offer a free sample that you can download by submitting the below form
By GlobalData
In its original proposal, the FDA noted that: "In recent years, there has been an increase in the length, detail and complexity of prescription drug labelling, making it harder for healthcare practitioners to find specific information." (i)
Indeed, as US society became increasingly litigious over the past few decades, the FDA began to receive complaints that the typical PI was becoming more of a legal treatise than an informational tract, and these documents were being drafted with greater attention to limiting liability than serving healthcare professionals.
The end result, according to the FDA, was that PIs were becoming less useful, as manufacturers reduced font sizes to cram in more detail intended to serve as a 'we told you so' message for judges and/or juries, should the manufacturer be sued.
In developing the proposed PI revisions, therefore, the FDA consulted with focus groups, developed a national survey for physicians, and convened a public meeting to receive input on steps that could be taken to make these documents more useful.
Based on all of the information gleaned the agency proposed that PI requirements be altered so that the new format would include:
A highlights section outlining the most useful information for use as a quick reference
A table of contents
A minimum font size of eight points
A reprint of any patient labelling that is voluntarily prepared by the manufacturer (such as patient package inserts, PPIs, which must be prepared – but not necessarily distributed – for products advertised directly to consumers)
"The FDA does not expect the new regulations to add a significant amount to the overall size of PIs."
In comments received by the FDA, two primary issues were raised by the pharmaceutical manufacturing industry: use of an eight-point font would render most PIs impractically large, and inclusion of a highlights section could expose manufacturers to increased liability.
On this second point, the general argument was that – by its very nature – a highlights section would not offer comprehensive information, and it could be possible for a manufacturer to omit specific details under the highlights that might lead to injury or illness.
Even if this information is included in another section of the PI, the concern was that physicians and pharmacists were unlikely to read beyond the highlights section to find it.
NEW FORMAT REQUIREMENTS
Based in large part on these concerns, the FDA spent more than five years developing a final version of the regulation and, in announcing the new rule, articulated a legal doctrine intended to placate these liability fears.
Specifically, the agency notes in the preamble to the final rule that its requirements pre-empt liability suits filed at state level. In other words, the FDA states that if a manufacturer follows the new requirement, it should be impossible for it to be sued in a state court.
While a considerable amount of ink was used to make this argument, one cannot be entirely certain that the FDA is correct in its assessment of its own legal authority unless and until its logic survives a court challenge.
In the meantime, however, the regulation applies to three categories of drug product:
Those approved after 30 June 2006 or those which had an efficacy supplement approved or biologics application filed by the same date
Those for which a new drug application, biologics licence application or efficacy supplement was pending on 30 June 2006
Products that were approved, had an efficacy supplement approved or a biologics licence filed between 30 June 2001 and 30 June 2006
For each of these categories, the PI formatting requirements are the same, but implementation deadlines vary. The box to the right shows the specific deadlines applying to products that are already on the market.
FONT SIZE
In finalising the regulation, the FDA also did away with its proposed requirement that PIs be printed in a minimum of eight-point font. Even though the agency states that it would prefer a minimum of eight-point to be used, the final rule allows use of six-point for any labelling 'on or within the package from which the drug is to dispensed' (ii). All other labelling, however, including promotional labelling, must be in a minimum of eight points.
"PIs were becoming less useful as manufacturers reduced font sizes to cram in more detail."
Lastly, if the product is one of the relatively few that must be accompanied by a medication guide, this must be in a minimum of ten-point. There are no requirements, however, on the type of font that must be used.
Moreover, the new regulations require that PIs have a highlights section, a table of contents and a section known as 'full prescribing information'. The FDA outlines specific requirements for many of these elements, and interested persons should take special care in reviewing those requirements.
With regard to reprinted patient labelling, the FDA requires that the full text of any FDA-approved patient labelling – if it exists – must be included with the PI.
The agency also notes that approved patient labelling can either be part of the PI, included as a perforated attachment to the PI, or simply shipped in the drug container along with the PI. (iii)
If patient labelling is printed as part of the PI, the FDA notes that a six-point minimum font is allowed; otherwise an eight-point minimum is required.
HIGHLIGHTS SECTION
As for the highlights section, the FDA requires that it be limited to no more than half of a piece of paper measuring 8.5inx11in, and that it begin with this statement: "These highlights do not include all the information needed to use [insert name of drug product] safely and effectively. See full prescribing information for [insert name of drug product]."(iv)
The 16 additional elements that must be included in the highlights are:
The drug name
Dosage form
Route of administration and controlled substance symbol
Date of the drug's initial US approval
Any boxed warnings
Recent major changes
Indications and usage
Dosage and administration
Dosage forms and strengths
Contraindications
Warnings and precautions
Adverse reactions
Drug interactions
Use in specific populations
Patient counselling information (there must be a reference to any patient-specific labelling that is included in the full prescribing section of the PI)
Date of the most recent revision to the labelling
Again, the final rule includes numerous specific requirements regarding the highlights section, including bolded text, use of lines to offset text and other specifics, all of which should be carefully reviewed.
"The concern is that physicians and pharmacists are unlikely to read beyond the highlights section."
The final required section, a table of contents, must include a list of each heading and subheading that appears in the document, and the agency requires that headings be printed in bold text and that subheadings be indented. (v)
Lastly, it is worth noting that the FDA does not expect the new regulations to significantly add to the overall size of PIs.
The agency notes, for instance, that six-point type is already the most commonly used font size, and that inclusion of the highlights and contents section should add 'approximately 40in² [of text], requiring an additional 20in² of paper'. (vi)
Including any FDA-approved patient labelling would require another 75in², the agency reasons, but also notes that this document can be prepared as a separate piece of paper altogether.
Drug manufacturers and packagers should take the time to get compliant with the new law now, rather than falling foul of the FDA on what is, after all, the small print.
This article is not intended to be a comprehensive detailing of
legal statutes in the US. Any entity that faces compliance with these regulations is strongly urged to consult the advice of an attorney or other professional who has expertise in US food and drug law for specific counsel.
References:
(i) Federal Register, 22 December 2000, p 3922
(ii) Federal Register, 24 January 2006, p 3955
(iii) Federal Register, 24 January 2006, p 3955–96
(iv) Federal Register, 24 January 2006, p 3988–89
(v) Federal Register, 24 January 2006, p 3989
(vi) Federal Register, 24 January 2006, p 3971