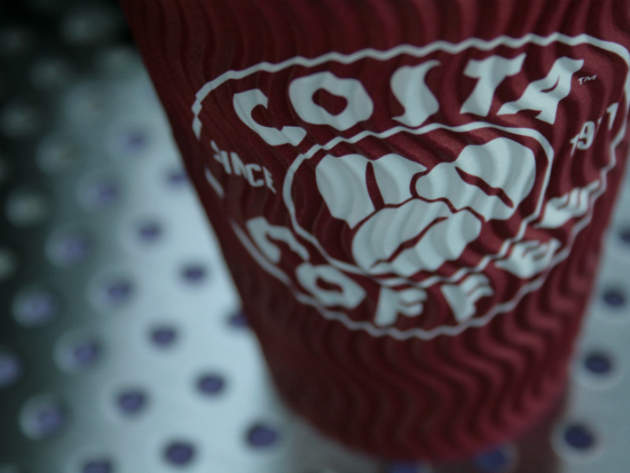 Back in early 2016, British TV chef and food writer Hugh Fearnley-Wittingstall continued his 'War on Waste' series by looking at how difficult it is to recycle disposable coffee cups, despite many consumers mistakenly believing the paper cups can simply be placed in paper recycling bins and baskets.
Fast-forward to the present day and coffee cup waste has repeatedly been a heated talking point, with a proposed levy on cups brought up in March 2017, and London's 'Square Mile Challenge' (stylised #SquareMileChallenge) hoping to make a dent in the UK capital's disposable waste. Now the latest development is Australia's own version of the 'War on Waste' documentary, which reportedly has the whole country talking about the coffee cup problem.
The misconceived recyclability of coffee cups
In the UK, around 2.5bn disposable cups are used every year, with around a billion used in Australia, and countless more going to waste worldwide. The main problem is the mass misconception that disposable coffee cups, because they are usually made of paper, are recyclable in the same manner as any other form of packaging waste, but to keep the cups watertight the inside needs to be coated with a thin layer of polyethylene.
This small amount of plastic poses a mammoth problem for the recycling industry, and results in almost all coffee cups going to waste. "There is a widespread understanding that you can recycle them," says Peter Goodwin, co-founder of paper cup recycling specialists Simply Cups. "They have a recycling sign on them so people put them in recycling bins. They perceive coffee cups [are going] to be recycled, but the reality is none of them actually are."
This revelation has been shocking to many consumers, who believe they are doing the right thing by following the advice on the cup and disposing of their waste responsibly. "The recyclable logo just means it's possible to be recycled, rather than it will be recycled if placed in a bin," says Goodwin. "Saying something is recyclable is in my opinion a complete waste of time. Anything is recyclable because you can build a facility to recycle it."
While it's possible to recycle almost any product in some form, it simply isn't commercially viable to build a specialised facility for all products that have specific requirements. There are currently only two recycling facilities in the UK that can process polyethylene-infused paper coffee cups, and neither are specialised for this purpose. The story is the same in Australia – coffee cups fall through the net globally, and have become an international problem.
On the corporate side, recycling for certain products lacks transparency, with coffee cups being a prime example. Supply chains and brands make claims surrounding the recyclability or composability of their products, without following up on whether it's actually feasible. Goodwin believes that coffee cups are merely indicative of the greater problem. "What paper cups are demonstrating is that the systems that we've got in place, and the ones that consumers have been told are working, are evidently not working. Coffee cups have become demonised in the whole argument. They've become labelled as an icon of our throwaway society."
Australia mobilises against cup waste
The coffee cup controversy has most recently been in the news in Australia as a result of  ABC TV's 'War on Waste' documentary series, presented by Craig Reucassel. The programme has seen a wave of support for sustainable alternatives to disposable coffee cups as consumers become aware of the impact of their addiction to caffeine.
Measures are being taken around the country to discourage the use of disposable cups. In Adelaide a one-time cash rebate has been offered to several cafes in the area by Adelaide City Council if they cut out the offending coffee cups, or offer fully compostable alternatives. "The trial will test incentive-based payments to encourage sustainable business practices," said councillor Sandy Verschoor.
"Several businesses are reporting a boost in business as a direct result of the 'War on Waste' programme."
Local news site Perth Now has also reported on cafés in the city attempting to cut down on coffee cup waste by investing in biodegradable plant-based cups, or offering customers cheaper coffee if they bring in their own cups.
Several businesses are reporting a boost in business as a direct result of the 'War on Waste' programme. Australia-based reusable coffee cup manufacturer KeepCup stated that interest in their products has increased 690%, resulting in a 400% boost in sales. The company reportedly had to bring on extra staff to deal with the sales spike, which it says it only usually experiences during the Christmas period.
Campaigning against needless waste
In the UK several programmes have been carried out to attempt to reduce cup waste, including the #1MoreShot campaign in Manchester arranged by environmental campaign charity Hubbub, which has since developed into the #SquareMileChallenge in London.
"In Manchester we tested whether the public would be prepared to recycle their coffee cups if they were offered the right infrastructure," says project lead Kate Wilson. "They were, and we made various improvements from there. We proved that it was an approach that worked, that people liked and that they were prepared to get involved in."
Learning from the initial Manchester-based programme, the London Square Mile Challenge event began in April, with the goal of collecting 500,000 waste cups over the course of the month, through the use of large cup-shaped bins at key central-London locations such as Liverpool Street Station to raise awareness, as well as the involvement of an array of big-name partners in the city, including Costa, Starbucks, MacDonald's, and Marks and Spencer. There were also a variety of events aimed at drumming up media attention in the city, including the creation of a London skyline model made entirely of coffee cups. Several businesses in the area also had recycling facilities installed in their offices.
"The campaign continues until the end of the year with a five million cup collection target by the end of December," says Wilson. "We didn't want to create something that was just flash in the pan then just dropped out. We want to embed this as new behaviour. We learned from Manchester that it takes a few months for these new behaviours to embed."
Coffee cup waste was also in the news in the UK in March, where a Cardiff University study came to the conclusion that a 5p charge placed on all cups sold had the potential to cut waste by 300 million cups a year, a saving of 12.5% when combined with measures such as environmental messaging and the provision of free reusable alternatives. The charge was picked up as a proposed policy by the Liberal Democrat political party at the time; however the Department for Environment, Food & Rural Affairs (Defra) chose not to implement a charge.
The BBC quoted report author Professor Wouter Poortinger as saying: "People are far more sensitive to losses than to gains when making decisions – so if we really want to change a customer's behaviour then a charge on a disposable cup is more likely to be effective."
However the charge may be more controversial than first thought. "I do not believe taxation it the right approach, and I would oppose it", said Goodwin from Simply Cups. "I also question Parliament. They're very keen to tell the industry what they need to do, but if you look at the Houses of Parliament, you'll see that they don't recycle any of the cups they use at the House of Commons. I lose a bit of interest in government telling me what to do, when they're not sorting their own house out."