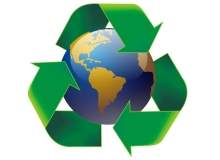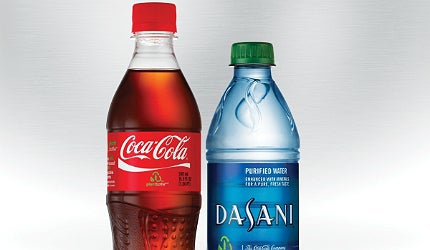 Last year, 2012, saw sustainability climb companies' priority lists, with customers increasingly looking to buy eco-friendly products and more and more businesses on the hunt for partners that can not only support, but bolster, their own green credentials. And with neither clients nor potential business partners happy with a token gestures, packaging has become a much more significant part of this equation.
"Coca-Cola announced a partnership to further expand production of the plant-based material used in its innovative PlantBottle."
Not only did the London 2012 Olympics, which championed sustainability at its heart, provide green transportation options, take place in green buildings and have minimal impact on surrounding wildlife and habitats, it was also supplied by London Bio Packaging with more than 120 million pieces of compostable and recyclable packaging, as part of its ambition to become the first zero-waste games in history.
Moreover, some of the biggest corporations in the world – most notably Coca-Cola, which also played a crucial role in the success of the Olympic Games' sustainability strategy – have dedicated more effort than ever before to promoting products made from renewably-sourced packaging in 2012.
In September, for example, Coca-Cola announced a partnership to further expand production of the plant-based material used in its innovative PlantBottle packaging, to help deliver its target of using this technology in all of its plastic bottles by 2020.
Plastic fantastic: the role of bioplastics in 2013 and beyond
Bioplastics have played a key role in many companies' sustainability strategies this past year, and these materials are only set to become more common as we head further into the millennium. Indeed, the worldwide production capacity for bioplastics will increase from around 1.2 million tonnes in 2011 to approximately 5.8 million tonnes by 2016.
The strongest growth is forecast to be in the bio-based, non-biodegradable bioplastics group (bio-based versions of bulk plastics like polyethylene [PE] and polyethylene terephthalate [PET]) but biodegradable plastics, such as polylactic acid (PLA) and polyhydroxyalkanoates (PHA), are also predicted to grow significantly, with production capacity set to increase by two-thirds by 2016.
Yet, although bio-based PET packaging, such as that used in Coca-Cola's PlantBottle, is predicted to see the most significant growth, for Marcus Hill, founder and managing director of the UK's leading sustainable bio-packager London Bio Packaging, it's the biodegradable bioplastics such as PLA and Mater-Bi (a family of bioplastics designed by Novamont) that will give companies the best environmental benefits.
London Bio Packaging uses these materials in much of its packaging and always considers the following when designing its environmentally-friendly products:
What the packaging is made of (is it made from sustainable materials?)
How it is made (is it made in an ethical way?)
What happens after it has been made (can it be composted or recycled?)
PLA ticks all the boxes. While Coca-Cola's PlantBottle has been criticised because it is neither biodegradable nor compostable, and only 20.9% of the bottles are recycled, neither of these charges can be levelled against PLA packaging. As well as coming from renewable resources – that is, annually renewable crops that grow back each year – the manufacturing process for PLA has a much lower carbon footprint than for PET.
"The carbon footprint is considerably lower; it's kicking out much less carbon into the atmosphere," Hill noted. "PLA can also be composted and in many instances recycled as well. Some of the products we're launching also have multiple end-of-life options, which can make clients' and waste management companies' lives much easier. I think this could potentially be a trend in 2013."
The bottom line: going green is good for business
But it's not just the environmental benefits of bioplastics and other sustainable forms of packaging that Hill believes companies will increasingly be taking into account in 2013; sustainability is also on the increase because it has the potential to significantly impact businesses' bottom lines.
"In order to appeal to increasingly savvy customers, how complex does a business's sustainability strategy need to be?"
"Businesses are looking at their bottom line and how they can manage their brands and market themselves in a way that customers are interested in," he explained. "Sustainability, particularly for food businesses, is a hot topic and it hasn't gone away with the recession. People are still interested in where their food is made, but that spills over into all sorts of other parts of the business and packaging is a logical extension of that."
So, in order to appeal to increasingly savvy customers, how complex does a business's sustainability strategy need to be?
"There tends to be a mixed level of understanding," Hill remarked. "Some people focus on the end-of-life solution but know less about the raw materials and whether it was made ethically. So a sustainability strategy needs to be two-fold. You want a simple message but it needs to be backed up with some real substance and detail to show people who dig a bit deeper that your business has thought about these things."
An ideal sustainability strategy would take notice of the environmental impacts of processes across the entire life cycle of a product. "For us, it starts with the raw material – both what it is and where it's come from. Then, if there's research around the carbon footprint, we look at that," Hill said.
"Sustainability is also on the increase because it has the potential to significantly impact businesses' bottom lines."
"When it comes to the finished piece of packaging, we want to know who's made it and whether it was made ethically. Then there's the transportation – are people sensible in how they transport the product? And the final piece is what happens to it after it's been used – is it recycled or composted? Sustainability is always a journey; we view it as a process of continual improvement, so there's always more to do."
At London Bio Packaging the team doesn't stop at the supply chain either; sustainability is a core value across the entire business. "We practice what we preach in terms of all business processes," Hill emphasised. "We try not to just sell a sustainable product or service; we also run the business in that way, using an environmental management system, ISO 14001, to measure our own internal environmental impact and set targets to continually improve on it."
And the companies that are following suit are doing much better than their environmentally-unaware counterparts. "We've noticed that companies that are hotter on sustainability and have been taking it seriously for a few years are outperforming the ones that aren't," Hill confirmed. "When banks, for instance, are choosing contract caterers, they want something to put in their annual report, so some of the greener companies are taking market share from those lagging behind in sustainability."
Crucially, sustainability is not an issue that operates in isolation, so partnerships in this field are only set to become more common. "The issues always tend to spill over and are inevitably wider than just an individual or an organisation," Hill stressed. "Businesses are thinking about creative ways to improve their social and environmental performance and working with other businesses and NGOs is a huge part of that."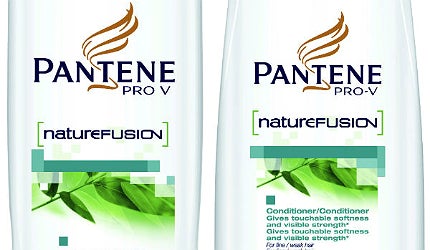 Pantene's bioplastic derived bottle
---
In 2012, the Olympics exemplified this: "Hundreds of different organisations worked together – regulatory bodies, NGOs, consultants, businesses and games organisers. They maximised on that partnership approach and it was extremely successful," Hill noted. Similarly, Coca-Cola has not kept its PlantBottle concept to itself, teaming up with Heinz to get the idea out much more quickly to the wider supply chain community.
Of course, there are many challenges to be overcome before sustainable packaging becomes the norm: regulations need to be tightened, waste management solutions improved and awareness raised. But there's no doubt that the trend is on the up – and fast.
And with customers and companies only set to become savvier when it comes to environmentally-friendly products, bioplastics, business partnerships and supply chain-wide sustainability strategies will only become more common as we move into 2013 and beyond.
---
Related content
---
Could printing with electronic displays or RFID usher in the next generation of packaging?
During recent years, the disparities between different consumer groups have become less pronounced, resulting in the increased uniformity of many global branding campaigns.
---