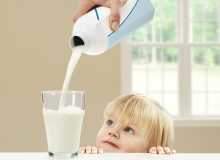 Innovation in the drinks packaging industry has been driven by a multitude of modern expectations of what today's bottled products should look like, as well as how they should be made.
Whether it's improvements to convenience, sustainability, shelf-life or aesthetics, drinks packagers are finding new ways of producing better bottles in better ways. Here, we round up some of the most popular innovations in the drinks packaging world.
The aseptic trend
"The tactile paperboard can be formed into a complete range of distinctive shapes using a special low-energy process."
The year that's nearing its end has been all about prolonging the shelf life of beverages to unprecedented levels, with aseptic technologies taking the lead.
Market researchers, such as the US-based Freedonia Group, forecast a significant growth in the aseptic drinks packaging sector in the years ahead, fuelled especially by the rapid growth in the dairy-based drinks segment.
One important step was made by Tetra Pak, who introduced the world's first aseptic carton bottle for milk, the Tetra Evero Aseptic, to the European markets in May 2011. Only two months later, Advanced Electron Beams (AEB) announced its collaboration with Hitachi Zosen to develop the first chemical-free aseptic bottle filling system.
Instead of chemicals and water, the bottles are sterilised with a high-speed stream of energetic electrons, using far less energy then common aseptic bottling machines.
How well do you really know your competitors?
Access the most comprehensive Company Profiles on the market, powered by GlobalData. Save hours of research. Gain competitive edge.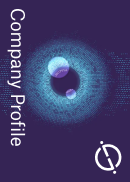 Company Profile – free sample
Thank you!
Your download email will arrive shortly
Not ready to buy yet? Download a free sample
We are confident about the unique quality of our Company Profiles. However, we want you to make the most beneficial decision for your business, so we offer a free sample that you can download by submitting the below form
By GlobalData
In September, GEA Procomac introduced its new aseptic blow fill (ABF) technology at the Interpack in Düsseldorf, a rotary aseptic blow moulding machine with an integrated aseptic filler and capper.
The technology, which sterilises the pre-forms and not the formed bottle, significantly reduces the use of chemicals, responding to the need for more sustainable packaging while increasing profitability.
Plant-based PET bottles
Greater pressure on drinks manufacturers to improve the sustainability of their material-intensive operations has been driving innovation in the way that PET bottles are made.
The battle to create fully recyclable bottles has been long won, but companies are now concentrating on developing bottles that are made from completely renewable plant-based materials.
Coca-Cola is one of the innovators in this area. Its PlantBottle is made from 30% sugarcane based materials, the reduced reliance on petroleum-based PET reducing the carbon emissions from the manufacturing process by around a quarter. PlantBottle was launched in 2009 and has since been introduced in more than 20 markets the world over.
But Coca-Cola's great rival PepsiCo was the first to crack the code for 100% plant-based bottling, unveiling its own green bottle concept earlier in 2011 with pilot production scheduled for 2012.
PepsiCo's bottle is based on biomaterials including pine bark, corn husks and switch grass, the benefits of which include the company's ability to source these materials from the waste produced by its other production operations.
3D branding
A 3D cardboard that can mimic bubbles on a tube or replicate the shape of a bottle – this is Chesapeake's newest packaging material and the winner of the Design Challenge 2011 at the Pack & Emballage fair in Stockholm in October 2011.
"Sleeve-labelling offers companies a larger canvass with which to communicate with potential customers."
Marketed under the brand name Impressions, the tactile paperboard can be formed into a complete range of distinctive shapes using a special low-energy process.
The material is based on paper and pulp manufacturer Billerud's 3D paperboard FibreForm.
"We have pioneered a completely new way of shaping board," said the company's marketing and communications manager Bog Houghton in October this year.
"We have been able to take advantage of the unique flexibility of Billerud's FibreForm to create shapes and effects that simply are not possible with conventional board. We are developing new technology to make large-scale production of Impressions both fast and cost-efficient."
According to the company, the tactile board can be used to promote and complement a brand, for example for a tube of a bottle. It also has the flexibility to be formed into a pod to hold a liquid, offering a greener alternative to plastic.
Soft pouch packaging
The use of soft pouches as a replacement for traditional bottles and cans is a trend that has been growing rapidly over the last few years, with a number of soft drink brands, including Sunkist, Vimto and others, releasing pouch-packaged lines.
This trend has been spurred on in the UK market by the development of the innovative Pouchlink vending machine for soft pouch drinks.
The lightweight nature of pouches means they usually require around 75% less material to produce, reducing the carbon footprint of the manufacturing process. Of course, these environmental advantages also translate to financial benefits throughout the production and distribution chain, reducing material costs and increasing distribution efficiency through lighter, more compact packaging.
The use of soft pouch packaging has even expanded to alcoholic drinks, with UK company Cell Drinks launching a new brand of 'dancefloor-friendly' pouched non-spill vodka drinks for sale at nightclub venues where drinks spillage is a problem.
The pouches' shielded spouts also offer protection against drink spiking. A complaint lodged against Cell Drinks in August 2011 regarding the soft pouch's similarity to children's juice drinks was rejected by the UK's Independent Complaints Panel, an important ruling that could open the door for other alcopop manufacturers to embrace soft pouch packaging.
Extending shelf life with nano-bricks
Barrier coatings have been in use for some years but an innovative coating made from 'nano-bricks' has now shown huge promise to boost the barrier properties of plastic bottles.
"Advanced Electron Beams (AEB) collaborated with Hitachi Zosen to develop the first chemical-free aseptic bottle filling system."
Developed at the Polymer Nanocomposites Laboratory at the Texas A&M University, the nano-film consists of 70% clay and a small amount of polymer, making it more environmentally friendly than current plastics.
The film is less than 100 nanometres thick, much thinner than a human hair. If applied on ordinary plastic soda bottles, the coating slows the loss of carbon dioxide gas and helps sodas to retain its fizz, claims scientific leader Jaime Grunlan, who reported the first research results to the American Chemical Society in March 2011.
According to Grunlan, the coating is 100 times more oxygen-impermeable than the silicon oxide coatings of existing beverage packaging. Barrier performance can be tailored by changing the polyelectrolyte, clay and number of layers.
"We have the most organised structure, a nano-brick wall, which is the source of this exceptional barrier. This is truly the most oxygen impermeable film in existence," Grunlan said.
Now, the researchers work on improving the quality of the film to make it more appealing to packaging manufacturers for commercialisation by as early as spring 2012. Future variations could include anti-microbial features and blocking UV light to improve performance of the product.
Sleeve-labels
On packed store shelves, it's becoming increasingly difficult for brands to stand out to consumers amid a sea of competing packaging.
Sleeve-labelling, which involves heat-shrinking a film layer to fit the contours of a container, offers packaging companies a larger canvass with which to communicate with potential customers than standard adhesive labels.
Sleeve-labels can be shrunk on to a bottle to cover its entire surface, as well as being suitable for irregularly shaped containers that would prove troublesome to adhesives.
The ability to provide a larger surface for messaging is not only useful from a marketing perspective. As increasingly stringent product information and nutrition labelling laws come into force, more space will have to be dedicated to providing consumer information.
Drinks brands that can provide this information as well as an eye-catching, innovative label design can leverage a marked advantage.
This advantage has been borne out by a study of 800 consumers carried out on behalf of the Eastman Chemical Company found that consumers made a greater emotional attachment to, and were predominantly drawn towards, unusually shaped packaging with shrink-sleeve labelling.
As new technologies continue to improve the printing quality, resolution and cost-effectiveness of sleeve-labels, the growth of this market (predicted at 5% CAGR until 2016) looks set to continue.
By Elisabeth Fischer and Chris Lo