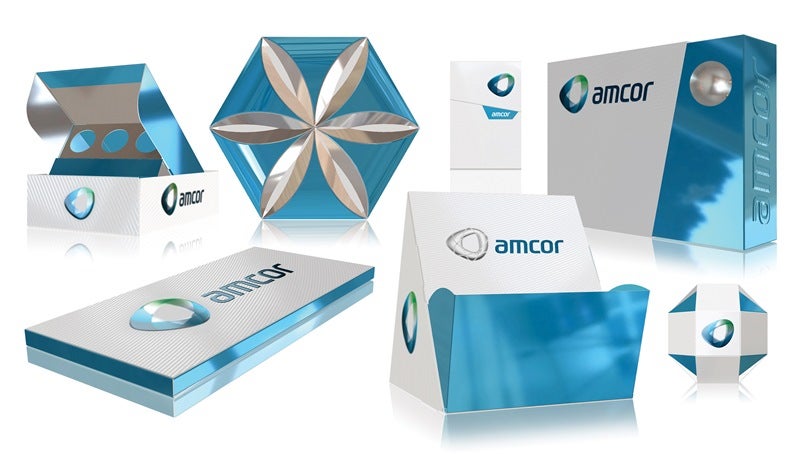 Tata Starbucks will completely transition to compostable and recyclable packaging solutions across its India stores by 5 June.
This announcement complements the company's plans to eliminate single-use straws globally by 2020.
Tata Starbucks CEO Navin Gurnaney said: "Sustainability is embedded in the fabric of Tata Starbucks' mission, which is driven by the aspiration to have a completely ecological platform – from working with farmers, to our supply chain and delivering the end product across all our stores.
---
The UK Government introduced consultations to revamp the country's waste system, reduce plastic pollution, and move towards a more circular economy.
Building on the government's Resources and Waste Strategy, the consultations will focus on enabling packaging producers to pay the full cost to tackle packaging waste.
They will also focus on bringing a consistent set of materials collected across the UK from households for recycling.
---
Australia-based pallets and container maker Brambles signed an agreement with Triton and Luxinva to offload its IFCO reusable plastic containers (RPC) business for a total consideration of $2.51bn.
Triton and Luxinva is a wholly owned subsidiary of the Abu Dhabi Investment Authority.
IFCO offers RPC pooling solutions, which cater to the supply chain needs of grocery retailers across Europe, North America, Latin America, Japan, and China.
---
Australian packaging company Amcor received approval from the European Commission for the proposed $6.8bn merger with US-based flexible packaging major Bemis in an all-stock combination.
Amcor signed the deal in August following approval from the boards of directors of both companies to acquire Bemis.
The commission has conducted an investigation into how the deal would affect competition for the supply of flexible packaging materials for medical use and food products in the European Economic Area (EEA). It determined that the deal would raise no competition concerns.
---
The Can Makers merged its operations with the Metal Packaging Manufacturers Association (MPMA) to form the Can Makers Committee.
The committee will continue to operate under the parent organisation of MPE.
As part of the merger, beverage can makers will join forces with the rest of the metal packaging industry. Can Makers will continue to represent metal beverage packaging manufacturers within the association.
---
Industrial packaging products and services firm Greif closed the acquisition of Caraustar Industries from global private equity investment firm HIG Capital for a total consideration of $1.8bn in a cash transaction.
The completion follows the announcement of approval from US Federal Trade Commission for the deal earlier this month.
Greif announced the deal through a definitive agreement in December with an affiliate of HIG Capital.
---
Packaging manufacturer Coveris opened Pack Positive, a sustainable development centre in Leeds, UK, as part of its strategy to address packaging and food sustainability.
The centre will link industry stakeholders with new trends, materials and technologies, while it will draw support from an academic partnership with Leeds Beckett University's The Retail Institute.
It is responsible for delivering sustainable packaging across multiple plastic and paper formats.
---
Belgium-based protective and logistics packaging solutions firms VPK Packaging Group signed an agreement with NPAC International to purchase the European and Chinese operations of Corenso.
Corenso is a member of NPAC Holdings and supplies coreboard, cardboard tubes and cores for a range of industrial applications. It has 850 employees in Europe and China and a combined turnover of €170m.
The company currently operates ten core and tube winding plants across Europe along with two coreboard-making facilities in Finland and France. It also has three core and tube winding plants in China.
---
Maine representative Nicole Grohoski and two other lawmakers proposed to ban the use of plastic shopping bags across the state, according to Natural Resources Council of Maine (NRCM).
Various cities and towns, including Bar Harbor, Bath, Belfast, Blue Hill, Brunswick, Camden, Damariscotta, and Freeport have already imposed restrictions to ban single-use plastic bags. Kennebunk, Manchester, Newcastle, Saco, Southwest Harbor, Rockland, and York have also put forward restrictions.
Retailers that previously opposed the ban or fee on plastic bags also announced their support in considering a comprehensive state policy.
---
US-headquartered multinational technology company Honeywell launched the latest expansion in Honeywell's Aclar film range Aclar Accel, a thermoformable barrier film for pharmaceutical packaging.
The thermoformable element supports a manufacturing process where heat and pressure are applied to a material to form a specific shape.
Honeywell claims that the Aclar Accel packaging addresses an 'industry need for faster production and delivery' offering companies a more cost-effective solution while extending product shelf life and giving a more dense, high-moisture barrier than the cold form foil in aluminium blister packaging.