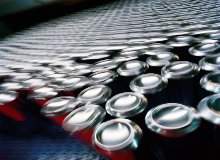 Ball Corporation agreed to acquire UK beverage can maker Rexam for approximately £4.3bn.
Both the companies entered into an agreement to this effect. Ball has agreed to pay £6.10 a share to Rexam.
The deal will merge Ball and Rexam in order to create a metal beverage packaging giant that will be better positioned to serve its combined customer base, through shared best practices, supply chain efficiency, manufacturing excellence and increased product innovation.
The Australian Government announced it will introduce a new food labelling law in the wake of the hepatitis A outbreak from imported frozen berries.
It will require food packaging labels to include a pie chart that breaks down the country-of-origin for all ingredients, Bloomberg reported.
The government is also planning to improve bio-security screening. A submission, led by Australian Federal Industry Minister Ian MacFarlane and Agriculture Minister Barnaby Joyce, will be presented to the cabinet by the end of next month.
Ireland passed a new legislation, under which mandatory plain packaging for tobacco products will be implemented.
The move came after Australia introduced similar plain packaging legislation in 2012.
Ireland has now become the second country and the first European Union member state to pass the tobacco plain packaging law.
A revised legislation was introduced in Ohio Senate that mandates an addition of child-resistant packaging for liquid nicotine containers used to refill e-cigarettes.
Proposed by senator Shannon Jones in late 2014, the revised legislation will require child-resistant packaging for e-cigarettes liquid even if it does not contain nicotine, reports Aurora Advocate. A penalty of up to $1,000 was suggested for each violation.
However, sealed, pre-filled or disposable replacement cartridges are exempted from the law.
Rigid plastic packaging manufacturer Amcor's in-house design studio ScorCreative designed a lightweight custom container bottle for Agua Enerviva, a new energy beverage.
The 20oz hot fill (185°F) bottle was a result of close collaboration between ScorCreative and Agua Enerviva founder Carol Dollard. The studio adhered to Dollard's branding requirements, providing a tall and sleek container with horizontal ribs which accepts an attractive shrink label.
Several design renderings were provided by the studio to finalise the shape and placement of the label.
Heineken completed the sale of its Mexican packaging business Empaque to Crown Holdings, in a previously announced deal worth $1.23bn.
This came after approval from Mexico's Federal Competition Commission earlier this month.
Approximately €750m of sale proceeds will be used for a share buyback programme, placing the majority of proceeds from the Empaque disposal back in the hands of shareholders, whilst maintaining a strong balance sheet and financial flexibility, Heineken claims.
Tetra Pak secured Forest Stewardship Council's (FSC) Chain of Custody (CoC) certification for all of its converting plants and market companies.
FSC is an international, non-governmental organisation that promotes responsible management of the world's forests.
Its CoC certification enables traceability of wood fibres through the supply chain, providing assurance that any products bearing the FSC logo support forest management that adopts environmentally appropriate, socially beneficial and economically viable management practices.