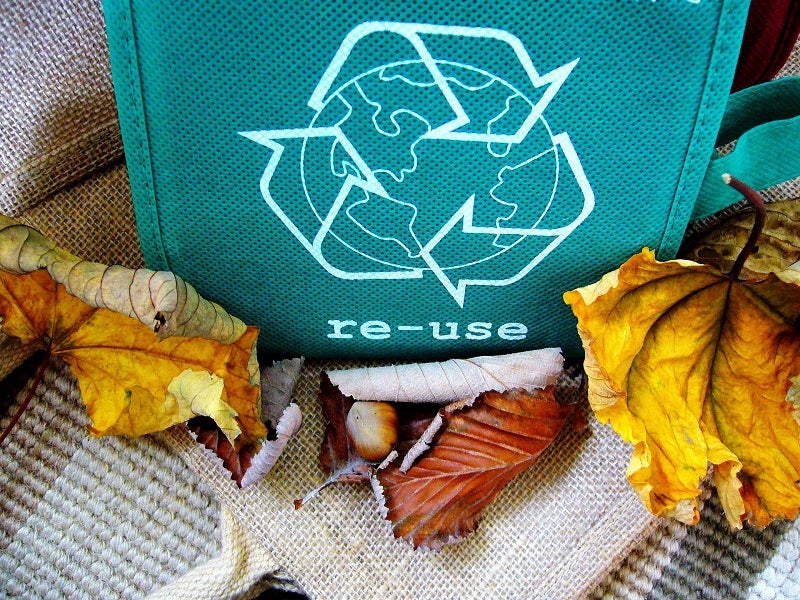 Five recycling myths consumers get wrong
1) Compostable VS biodegradable
One of the biggest sources of confusion when it comes to recycling is between compostable and biodegradable packaging. Many consumers wrongfully believe that they are the same, often disposing of them the same way.
Earlier this month, biodegradable plastic bags were found to be in useable condition after surviving three years in the sea, soil and open-air, according to a study by researchers at the University of Plymouth's International Marine Litter Research Unit.
A lot of the new compostable packaging cannot be home composted and gets mixed up in recycling bins causing problems at the recycling plants, we need to move away from single use packaging altogether https://t.co/xyWoHRiZe1

— PlasticFreeMaidenhead (@PlasticFreeMH) September 14, 2019
Some consumers also believe compostable packaging can be freely disposed of it in the environment, associating the term with compost plant fertiliser. But compostable packaging must be disposed of correctly by separating it from other materials for processing. According to waste charity WRAP, industrial composting conditions require a high temperature of 55-60°C, combined with a similar level of humidity and oxygen. This setting is considered more suitable than other conditions, such as in soil, marine water or surface water.
2) Coloured plastic
Many people assume that colour would not affect an item's recyclability. However, this is the case with black or coloured plastic, which due to its darker pigment cannot be recognised by optical sorting systems. This results in the item being classed as a contaminant in the recycling process, with its final resting place being landfill.
Companies and governments are investing in projects to solve the coloured plastic issue. Earlier this year, the UK Government awarded a four-way technology coalition an £800,000 grant through its Innovate UK scheme to head a research and development project tackling black plastic waste.
In addition, in May this year German chemical and consumer goods company Henkel, in collaboration with its supplier Ampacet, developed a fully recyclable black plastic packaging solution.
3) Plastic recycling by numbers
The recycling industry incorporates many guidelines to help consumers understand what is recyclable and what is not. However, all these rules can be confusing and hard to keep up with.
On close inspection of some rigid plastic packaging, there is a recycling symbol with a number at the centre. This symbol is known as a Resin Identification Code (RIC) and indicates if a particular item is recyclable or not.
Introduced in the 1980s via the Society of the Plastics, RICs were initially created for the recycling industry and not as a tool for consumers to learn about recycling. However, over the years many consumers have noticed RICs, but due to its similarity with the universal recycling symbol, many also believe that RICs imply that the packaging is automatically recyclable, but this is not true. This video offers more information about RICs and recycling compatibility.
4) Recycling infrastructure
The UK is working towards a recycling rate of 65% by 2035 as part of the European Union's Circular Economy Package. But with many UK consumers unable to find places to recycle, this target will not be met, according to British packaging company DS Smith's Tipping Point report released in March this year.
This failure is due to the lack of adequate recycling infrastructures in the UK. Kerbside collections are not enough to tackle recycling and with the ongoing debates surrounding the legitimacy of a deposit return scheme, many recyclable materials are still being sent to landfill, ultimately causing pollution and upping costs.
Earlier this year, the Malaysian Government announced it would return around 3,000t of smuggled non-recyclable plastic waste to their countries of origin, including the UK, US, Australia and Canada.
Malaysian environment minister Yeo Bee Yin said that the non-recyclable plastic waste was found to be either rotting, contaminated or falsely labelled and smuggled into the country. Adding that Malaysia has become a dumping ground for harmful waste, she also stated that a list of the 'so-called' recycling companies from these developed countries will be sent back to the respective governments to take action against them.
5) Incorrect labelling
When consumers shop, many who are into sustainability will be concerned with the recyclability of the packaging. Some consumers will be more inclined to buy products with packaging that is made from recycled materials and that is also recyclable, trusting producers with the assurance that what they are buying is in line with their sustainable goals.
However, sometimes the labels on these items are incorrect. Earlier this year, it was revealed that half of the plastic packaging in UK supermarkets cannot be recycled, according to a study by Which?
The study also found that 42% of the total supermarket packaging analysed was labelled either incorrectly or not at all. This labelling issue highlights how consumers place their trust in companies without pursuing their own research into the recyclability of a particular packaging. This is why it is important for the packaging industry and governments to raise awareness about the issues of recycling.
Elsewhere, other items such as foam inserts have been falsely labelled as recyclable, with consumers taking to social media to highlight the issue.
Earlier this year, UK not-for-profit company On-Pack Recycling Label (OPRL) launched a review of its labelling rules to bring them in line with its progress in collection services and to start to take account of recycling infrastructure.
What to do with meal kit packaging? Cardboard boxes are recyclable, but the "cold-chain" foam inserts do NOT belong in your recycling bin, despite what the label says. 🚫 Plastic foam has chemical properties that aren't compatible for recycling. Put foam insulation in the trash. pic.twitter.com/I0DaU11l4N

— Recycle Smart MA (@RecycleSmartMA) September 11, 2019