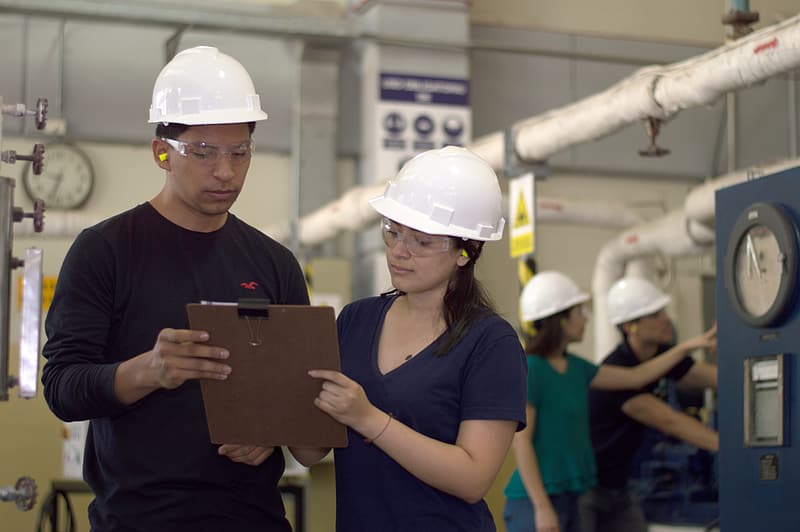 Today marks International Women in Engineering Day (INWED), an annual event founded in 2014 to celebrate the achievements of women in engineering and raise awareness of the lack of gender diversity in the engineering industry.
In the UK, only 12.37% of engineers are women. Statistics also show that just 25.4% of girls aged between 16 and 18 would consider a career in engineering as opposed to 51.9% of boys. Women in Packaging co-founder Debbie Waldron-Hoines previously told Packaging Gateway that the packaging sector also displays a gender imbalance.
To celebrate INWED, Packaging Gateway talked with engineers Elena Peron and Sisca Ameliawati from UK-based packaging company Amcor to discuss their experiences of working in packaging engineering.
What is your role at Amcor?
EP: I am the general manager of a production facility plant in Italy which is almost 50 years old and employs around 430 people. Certain operations are under my responsibility and I have been working for this company for almost 20 years now. I have a background in chemistry, as a chemical engineer, and I started in different industries until the year 2000 when I started as an engineer for Amcor.
The plant I work for develops recyclable packaging solutions. Our research and development develops high-performance laminate for the market, which is flexible packaging consumers can find at the supermarket to protect food and pharmaceutical products that require certain heat and mechanical resistance.
SA: I am a chemical engineering graduate and have worked for Amcor for four years now. I am responsible for supervising and ensuring that materials we use have no issues and are in line with customer specification.
What inspired you to go into packaging engineering?
EP: It was a lucky chance to go into packaging engineering. I was reached out by a headhunter. My idea to be a chemical engineer was to develop my career into environment protection, sustainability, and pollution prevention. I was reached out to enter into the packaging world, but for 20 years that was not something I knew existed.
SA: Packaging engineering is an interesting career that can help you learn many things. This industry has helped me to grow and learn to communicate better with people.
Are women in packaging engineering often stereotyped?
EP: Yes. We see the numbers that say there are too many men versus women. In our company, in Amcor, that's not the case. When I started, not many women were choosing technical engineering as an option in universities. I'm 50 years old now, and things are changing, but there are still not enough women in the more important roles.
SA: People can do that. I think many people see engineering as a male job, but we as women challenge these expectations and prove that we are good in these roles. I think schools, too, should be more encouraging to women to go into engineering.
What advice would you give to aspiring women engineers coming into the packaging industry?
EP: The first thing I would say, to both men and women, is to follow your passion. For women, I would say to not let yourself be stopped or slowed down just because some say this is not a role for women. This still happens today, but you should follow your passion.
SA: Engineering is a fun career; it's just as fun as other workplaces, and it's a great place to grow. If you want to be an engineer, you can do so easily so long as you want to learn and are ready to grow. Women need to be part of the discussion in the industry.