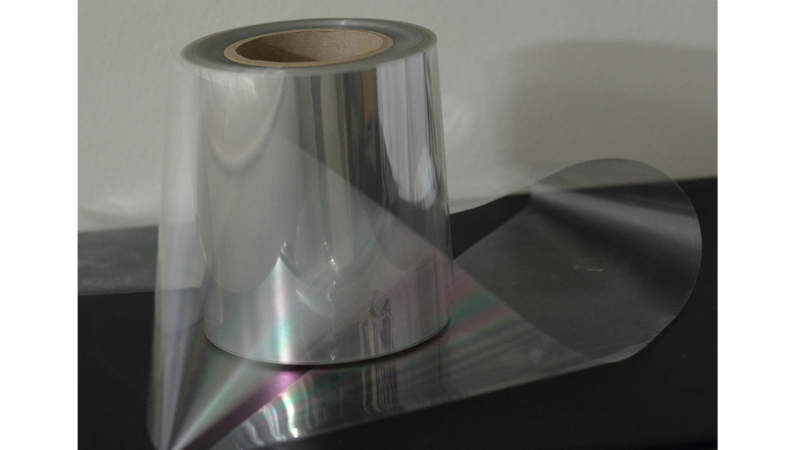 Researchers from Purdue University in the US created a new large-scale manufacturing process for grocery store food packaging.
The manufacturing process uses cellulose nanocrystals (CNC), which are alternative renewable raw materials obtained from natural sources such as wood and plants, as advanced barrier coatings for food packaging.
CNCs are being projected as components for advanced food packaging on the basis of their properties, including nontoxicity, biodegradability, high specific strength, high thermal conductivity and optical transparency.
---
Irish glass and metal products supplier Ardagh Group manufactured a taller, sleek-shaped aluminium aerosol can for Nivea's female range, designed by the brand's owner Beiersdorf.
The can was developed under a three-year re-packaging process, and was created to meet advanced technical requirements and customer specifications.
The design was completed by the two multiple-stage necking systems at Ardagh's specialist aerosol plant in Veenendaal, the Netherlands, to produce the uniquely shaped can efficiently and precisely.
---
Metal packaging supplier Ball Corporation and private equity firm Platinum Equity announced that they have entered a joint venture (JV) and definitive purchase agreements to form Ball Metalpack.
Ball Metalpack is a new packaging company that will manufacture products steel containers for aerosol products, food, household consumables, pet food, nutritional and other products.
Ball Corporation will contribute its US steel food and aerosol packaging manufacturing assets to the JV, which include tinplate steel assets Canton (Brookline and Warner Rd) and Columbus, Ohio; Milwaukeeand Deforest, Wisconsin; Chestnut Hill, Tennessee; Horsham, Pennsylvania; Springdale, Arkansas, and Oakdale, California.
---
Label and packaging firm Mark Andy has acquired US-based print finishing equipment manufacturer Brandtjen & Kluge.
The acquisition is consistent with Mark Andy's vision to drive profitability in pressrooms worldwide through a strategy to be the Total Solutions Partner.
Founded in 1919, Kluge manufactures print finishing equipment for foil stamping, die cutting, folding and glueing, and ultraviolet (UV) coating.
---
Through its subsidiary BWAY Holding Company, US investment firm Stone Canyon Industries (SCI) has reached a deal to acquire the parent holding company of container products manufacturer Industrial Container Services (ICS) for around $1bn.
ICS is currently majority-owned by investment funds affiliated with Centerbridge Partners and offers container solutions, services, and management systems.
BWAY is a supplier of industrial rigid packaging products and services, with a network of 115 plants across 20 countries throughout North America, Europe, Asia and South America.
---
Corrugated shipping containers and folding cartons manufacturer Green Bay Packaging is set to make an investment of more than $500m to construct a new recycled paper mill in Brown County, Wisconsin, and expand its shipping container division.
The investment is expected to generate around 200 direct jobs and 135 indirect jobs.
The new facility will replace the existing recycled paper machine established 71 years ago.
---
Private equity firms L Catterton and Ambienta have reached an agreement to acquire Pibiplast, an Italian designer and manufacturer of beauty and personal care plastic packaging solutions.
Following the acquisition, founders and current owners the Bosi family will continue to hold an interest in the company through a minority stake.
Pibiplast was established in 1954 and initially manufactured plastic packaging for the pharmaceutical industry.
---
US-based international skincare brand Kate Somerville Skincare partnered with the Plastic Oceans Foundation to support the reduction of single-use plastic pollution from the environment.
The brand is a part of Unilever's prestige beauty portfolio of global brands. It has pledged to use 100% recyclable packaging by 2022.
The decision to partner with the foundation was taken in view of its Rethink Plastic initiative, a programme that involves collaborating with brands across industries to curb plastic, reduce plastic pollution and create awareness among consumers, employees and industry peers.
---
Meat substitute and sustainable protein brand Quorn has announced a move to eliminate 297 tonnes of non-recyclable black plastic packaging from its supply chain by the end of June 2018.
Following a move by the Waste & Resources Action Programme (WRAP) to publicise the difficulty of recycling black plastic, Quorn's packaging strategy group met to formulate a plan to remove black plastic from the company's supply chain as quickly as possible.
Black plastic trays cannot be picked up by laser sorting devices on conveyor belts in rubbish collection and recycling centres. They are therefore not recovered for recycling and instead end up in landfill.
---
UK-based DS Smith has reached an agreement to acquire Spanish firm Europac for €1.66bn in a bid to strengthen its footprint in Western Europe.
Under the proposed acquisition, DS Smith will offer €16.80 for each Europac share.
DS Smith noted that the acquisition is complementary in nature and will give access to Europac's diversified customer portfolio.