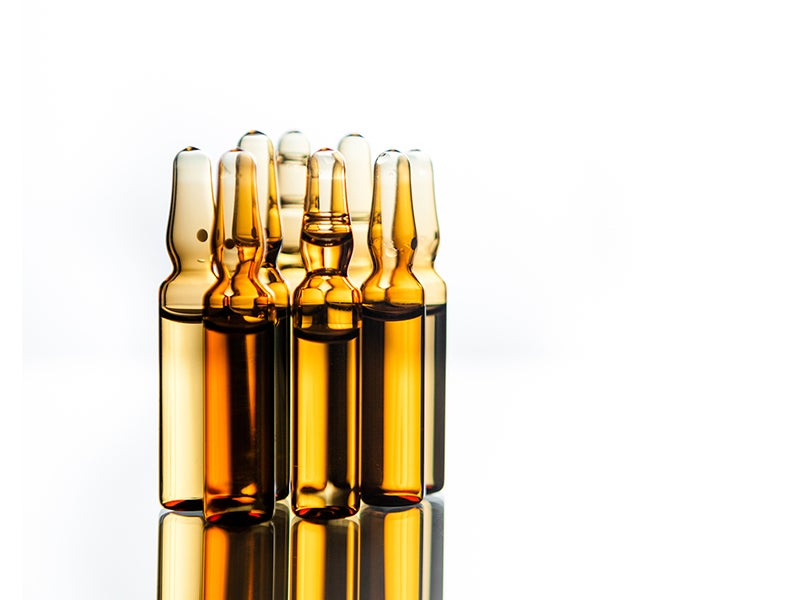 Aseptic processing consists of packaging thermally sterilised products into containers that have been previously sterilised, within the confines of a sterile environment, in order to produce shelf-stable products that don't require refrigeration. Largely used for liquid food products such as cream, yoghurt, and soups, as well as a range of pharmaceutical items, aseptic packaging offers manufacturers the ability to better retain the nutritional content of food as opposed to canning.  Additionally, the process can be applied more flexibly to different container sizes and can allow for the addition of bioactive and heat-sensitive elements after processing.
The sector is currently set for significant growth in the next few years, with Global Market Insights predicting that the value will be over $70bn by 2024 with a CAGR of more than 7%. In the Asia-Pacific region alone, the market is likely to reach $25bn in the prediction period. When it comes to food, the market is largely rising on the back of consumer demand for convenience (given its use for read-to-eat products) and aseptic packaging's sustainability (products in the sector generally require less packaging, are lightweight, easy to recycle, and offer extended shelf life versus alternative packs). Meanwhile, the healthcare industry's increased demand for vials and prefilled syringes & ampoules is also expected to contribute significantly.
Asia-Pacific and beverage segment likely to lead market in near-future
Similarly to Global Market Insights, Converged Markets' report on the aseptic packaging market sees it growing to a value of $76.8bn by 2025 with a CAGR of 8.5%. Carton formats have tended to be the dominant form for the sector due to the efficiency of storage, and paper and paperboard look set to continue to be the most used materials due in no small part to their positive perception in the sustainability movement. According to the report, just as Asia-Pacific is set to lead the market from a regional perspective, beverages are expected to be the segment with the highest growth rate in the forecast period.
An example of the type of product likely to make an impact based on these trends is Elopak 's Natural Brown Board Pure-Pak cartons. Carbon neutral and 100% recyclable, the packaging has one less layer than the previous version to reduce weight and maintain the natural colour of the wood fibres. Given the industry-wide push for sustainability, this kind of packaging is likely to continue to gain steam in its appeal to consumers that are both ecologically aware and looking for a certain sense of authenticity in their product choices.
Project leader Johanne Ramdal said: "Our objective was to transfer the success in the fresh market to new sectors with the technical and commercial release of Natural Brown Board aseptic. The most important part for this latest development was to achieve the same natural feel and printing capabilities as the fresh carton, to enable our aseptic customers to maximise the branding and stand out possibilities in ever changing markets."
Ensuring absolute quality of sterilisation in the pharmaceutical market
Aseptic packaging's importance to the pharmaceutical market is perhaps even greater than within the food industry, ensuring the maintained sterility of medical devices and medicines. Given the obvious requirement for any devices and drugs to remain free of contamination, aseptic packaging offers those in healthcare the ability to ensure sterility in a range of growing areas, as well as protecting medicines that may be sensitive to other forms of sterilisation. Driving medical technologies forward will rely on packaging solutions keeping pace and with an ageing global population placing a greater pressure on healthcare systems, demand for such solutions is only likely to rise.
Barry Sheehan, director at Livingstone , said, "The aseptic packaging market is positioned to grow faster than the wider packaging industry, driven by the expanding dairy industry in Asia, consumer demand for packaging techniques that avoid the use of preservatives and advancing medical technologies."
He continued, "Pharmaceuticals represent a key market for aseptic packaging and this will only continue. Key drivers include growth in self-administered injectable medicine and the increased use of biotechnology-based drugs, which tend to be ill-suited to terminal sterilisation due to their heat-sensitivity."
Self-administered medicine may be one of the primary areas of interest for those exploring the aseptic packaging market in healthcare. Pre-filled syringes in particular, are representative of a movement towards increasing convenience by allowing patients greater ability to self-administer. The format allows pharmaceutical companies to minimise drug waste but also places perhaps a greater burden on the packaging as, removed from the confines of a hospital environment, it must be relied upon for use by those without any medical training or experience. Aseptic packaging manufacturers must ensure the absolute quality of their solutions in this area as demands continues to grow.