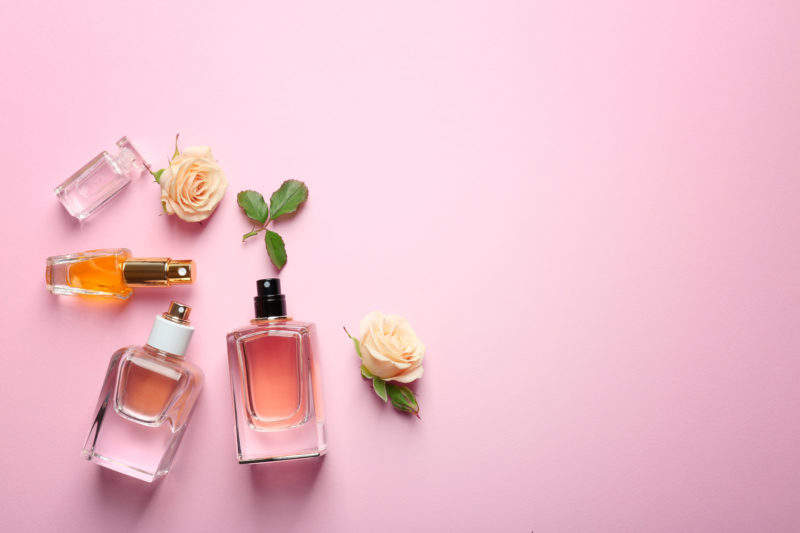 According to information from Statista, by 2024 the global fragrance market is estimated to be worth around $92 billion. When we are enveloped in our favourite scent, the psychological effect is a positive one. With perfumery being inextricably linked to storytelling by connecting people to memories, how can brands connect to the consumer through the outer packaging layers and 'portray' the aroma that is housed within the box?
Recent product launches within the sector are shaking things up as fragrance formats start to evolve and consumers seek ways to have convenient touch-ups throughout the day. Brands are now looking at creating smaller, non-liquid and travel-friendly products.
Inspiration in this sector can also be derived from a close counterpart – the cosmetics market. Product development such as powder spray and cushion compacts are now attempting to deliver fragrance in a different format.
Isabelle de Maistre, head of the fragrance division at Quadpack said: "Creating something truly unique is a complex process, requiring a broad yet profound knowledge base. This must cover the market, trends, design, craftsmanship and industrialisation. Above all, it must include a deep understanding of the needs of the brand in order to provide the right level of service and support."
New concepts: connecting on a deeper level
By creating new fragrance formats, brands will be able to engage with consumers on a deeper level. One such recent launch was from Yonwoo and the launch of the Powder Spray, which is a perfect example of a transversal pack which could be developed for fragrance.
The Powder Spray is a pump dispenser that doses powder evenly and effortlessly with the press of an actuator. It is designed as a high-pressure venturi system pump with a flexible and wide dip tube to handle a wide range of powders, and a locking actuator for convenient travel. The Powder Spray has a flush design and can be decorated to match any brand's look.
Dry formulas require packaging solutions that support their unique characteristics and the no-water trend is growing at a fast pace. Beyond their water-saving properties, powders have the capacity to house baby powder, shimmering body powder, SPF powder, face powder, fragrance dusting powder and dry shampoo.
Julie Vergnion, head of the skincare division at Quadpack said: "Dry formulas are going to be big. We're only seeing the start of it. It's a category in its own right which transcends market segments across skincare, make-up and fragrance. We can only guess at future applications – perhaps self-tanning or cleansing – but, whatever they may be, powders have the potential to change the game."
On-the-go: purse sprays for convenience
Another convenience format is the smaller and minimalist purse spray, which envelopes a certain amount of fragrance – usually 15ml – into an on-the-go perfume. Recently, the Quadpack Fragrance Division created the Gemel Purse Spray – a 15ml moulded glass bottle with a PP cap, making it big enough to last a while, yet small enough to fit in a purse.
The distinctive shape allows brands huge opportunities in terms of personalisation. The cylindrical pack has a flat side, which means it can lie on its side or stand upright. This differentiated design opens up a host of creative glass decoration options, for example, adding ceramic or metal plates, applying 3D print or presenting it in secondary packaging concepts.
Aside from the Gemel Purse Spray, the manufacturer has also created the Wooden Purse Spray which draws inspiration from new trends in architecture, interior decoration, art and fashion. The new format – dubbed 'Geometric' – has a unique geometric design that adds a tactile experience for the consumer.
The 15ml bottle also has sustainable credentials. It has a push-button spray pump that pushes down neatly into an integrated slot in the case and once finished, the cases can be refilled if desired, or the components can be taken apart for recycling.