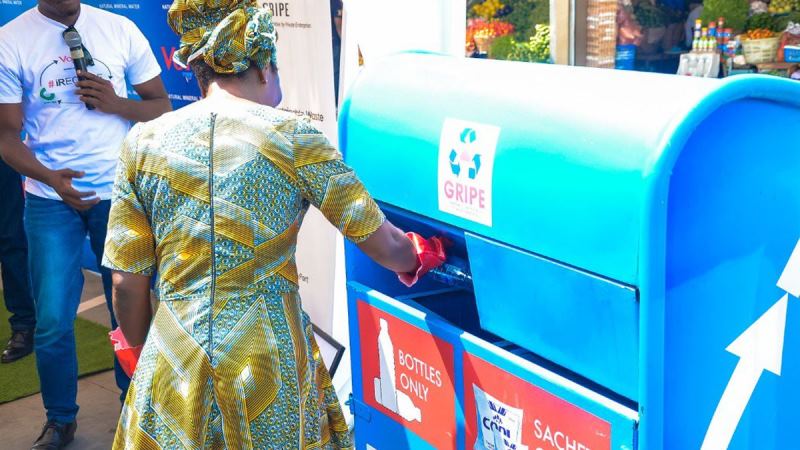 British alcoholic beverages major Diageo, Unilever, Coca Cola, and Nestle launched the Africa Plastics Recycling Alliance to support plastics recycling in Sub Saharan Africa.
Launched at the CEO Africa Forum in Kigali, Rwanda, the Africa Plastics Recycling Alliance brings together major organisations in the country's consumer goods industry to tackle plastic waste in Sub-Saharan Africa, create jobs, and enhance the collection and recycling of plastics.
The alliance will facilitate and support local subsidiaries to take part in market-level public-private partnerships, industry collaboration and alliances.
---
Nestlé and resource management company Veolia are set to join forces to develop new methods for collecting and recycling plastic materials with a particular focus on flexible plastic packaging.
Nestlé and Veolia will work on the waste collection, sorting and recycling of plastic material and target 11 priority countries across Asia, Africa, Latin America, and Europe to initiate the projects.
The partnership will also explore technologies to establish viable models of recycling in different countries. Nestlé aims to increase the recycled content of its bottled water packaging to 35% and its overall product packaging to 15% by 2025.
---
International packaging and paper group Mondi announced four new commitments to tackle plastic waste as part of the launch of first New Plastics Economy Global Commitment report by Ellen MacArthur Foundation.
By 2025, the company plans to take measures to eliminate problematic or unnecessary plastic packaging, replace single-use plastics with reusable models where relevant, make 100% of plastic packaging reusable, recyclable, or compostable, and produce 25% of its plastic packaging using recycled content.
Mondi Group CEO Peter Oswald said: "We believe all packaging must be fit-for-purpose-paper where possible, plastic when useful. Paper is the packaging material of choice as it is naturally compostable and a renewable resource, not just recyclable.
---
Paper-based packaging major Smurfit Kappa Group intends to launch a €90m ($101.92m) cash offer to acquire an additional 15.54% stake in Cartón de Colombia.
Smurfit Kappa currently holds a 69.94% stake in the Colombia-based packaging company.
Cartón de Colombia manufactures virgin-fibre pulp and packaging products, corrugated boxes and paper sacks, as well as printing and writing papers in Colombia.
---
Australian packaging company Amcor filed shareholder documentation and finalised board of director and senior leadership appointments related to the proposed $6.8bn merger with US-based flexible packaging major Bemis in an all-stock combination.
The company expects to register a scheme booklet with the Australian Securities and Investments Commission (ASIC).
Following completion of the deal, Amcor will establish a primary listing on the New York Stock Exchange (NYSE) and the Australian Securities Exchange (ASX).
---
Canada's Government of Ontario is considering a ban on the use of single-use plastics in an effort to reduce plastic waste entering landfill.
The government has recently released a discussion paper on minimising litter and waste. It has also sought inputs from the public and stakeholders on ways to tackle the problem.
Among the several questions asked, one was on the effectiveness of banning single-use plastics to reduce plastic waste.
---
Indian online food ordering firm Zomato introduced 100% tamper-proof packaging in an effort to add an extra layer of safety to food deliveries.
Zomato has piloted the new 'Zomato Safely Sealed' initiative in Delhi NCR, Mumbai, Bengaluru, Hyderabad, Kolkata, Pune, Jaipur, Chandigarh, Nagpur, and Vadodara.
Sealed packages will be available for starters in small and large sizes for one to two food item boxes and two to four large boxes, respectively. The design of the packaging will make better use of space.
---
US-based flexible packaging solutions firm Liqui-Box is set to purchase the Plastics Division of DS Smith in an effort to create a new business in flexible and rigid packaging category.
Headquartered in Chicago, the Plastics Division produces sustainable flexible packaging and dispensing solutions, plastics extrusion, injection-moulded and foam products. It employs more than 2,000 people across 26 facilities in North America, Europe, and the Asia-Pacific.
The Plastics Division of DS Smith includes the Rapak and Worldwide Dispenser businesses. It employs more than 2,000 people across 26 facilities in North America, Europe, and the Asia-Pacific.
---
Sustainable packaging solutions firm Schur Flexibles Group purchased 100% interest of Sweden-based flexible packaging specialist Scandiflex Pac.
Scandiflex Pac offers flexible printed packaging solutions for a wide range of food market segments.
The deal will strengthen the company's market position in Europe and its existing capabilities, including flexo printing in the Nordic region.
---
Tetra Pak added the new 65ml cube package solution to its Tetra Classic Aseptic portfolio.
Suitable for dairy, juice and liquid food, Tetra Classic Aseptic 65ml cube package helps optimise the use of space in distribution and storage.
According to the company, package dimensions enable every six products to form a cube.