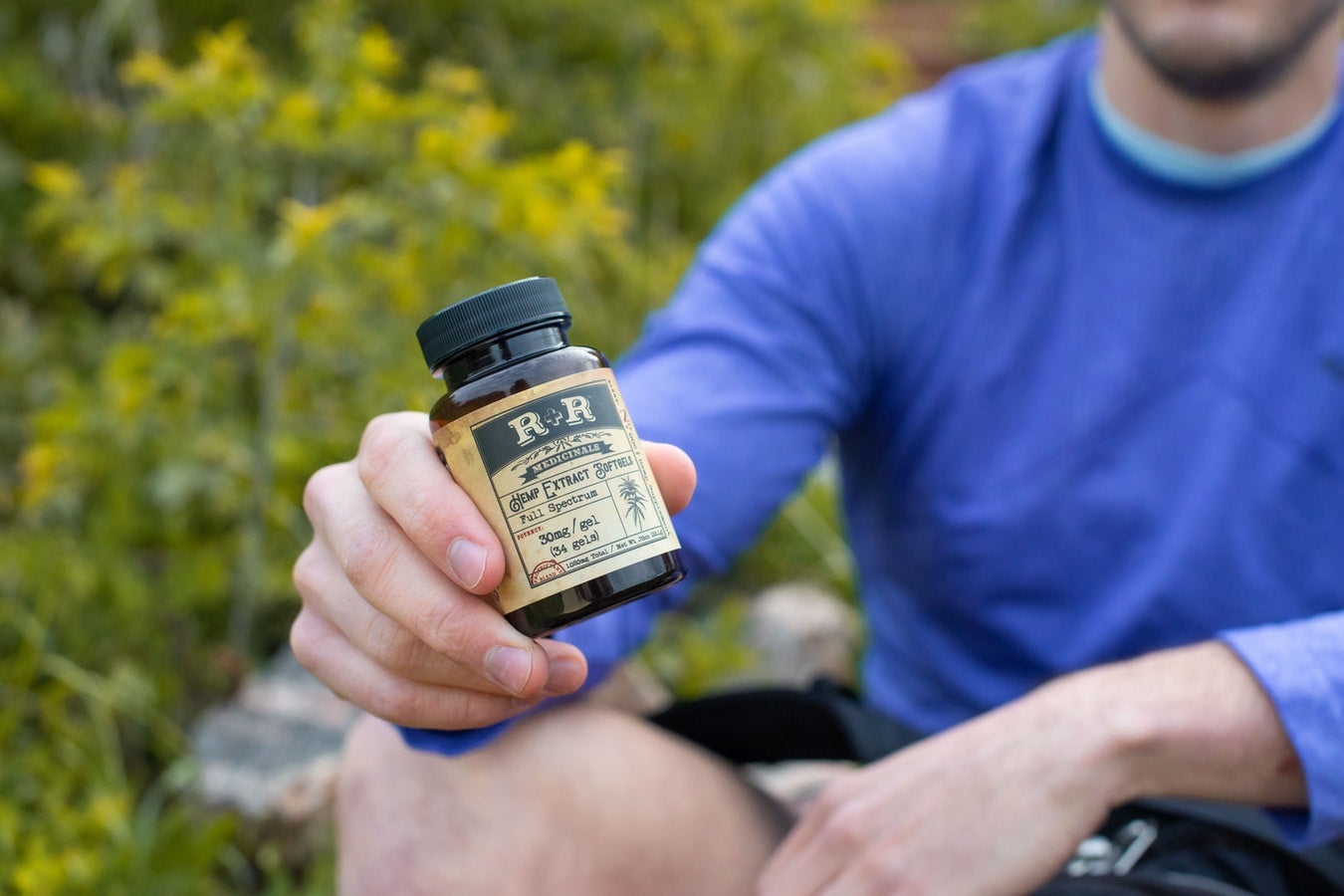 UK-based pharmaceutical packaging company Origin Pharma Packaging believes that the so-called "medicinal cannabis revolution" will change the way child-resistant packaging is designed.
Packaging Gateway spoke with Origin global head of marketing Rich Quelch to find out more about what this means for the packaging industry.
JP: What is the medicinal cannabis revolution?
RQ: Medicinal cannabis is an emerging field of modern science using the extracts of ancient plants.
As a sector, the global cannabis extract market is expected to be worth $23.bn by 2025 and much of this growth can be attributed to legalisation becoming more relaxed, the rising popularity of CBD oil as a lifestyle trend, and increasing awareness about cannabis's therapeutic powers as detailed in a growing body of scientific research.
Being easy and inexpensive to produce, medicinal cannabis products offer the opportunity for both innovation and access, a balance the healthcare sector strives to achieve.
JP: You said that the cannabis industry is helping reinvent child-resistant packaging (CRP) design. Why did CRP need reinventing?
RQ: CRP is a key way the industry can protect children from accidental ingestion. Essentially, it means packaging is difficult for a child younger than 52 months to open or gain access to the contents in a reasonable period but not difficult for an adult — up to and including seventy years old — to use properly.
While parents have a role to play in the home by keeping medicine out of sight and reach, the pharma industry has a responsibility to invest in packaging products that act as the first line of defence.
For packaging to be classed as child-resistant, it must meet certain standards and regulations, for example, BS EN ISO 8317:2004, which is the international standard covering re-closable packaging for any contents.
But even for those already meeting minimum regulation standards, it begs the question of why manufacturers shouldn't be pushing themselves to meet a higher standard of social responsibility to ensure products don't pose a risk to the population, especially children.
JP: How is Origin reinventing child-proof packaging?
RQ: Origin is a world-leading designer and manufacturer of re-closable child-resistant packages, working closely with the Child Safe Packaging Group (CSPG) to influence the legislation that governs packaging used in the pharmaceutical industry. Each year Origin contributes to avoiding over 40 million ingestions of tablets and liquids through its insistence on effective and compliant child-resistant plastic container design.
Alongside traditional medicines, Origin is currently involved with several major medical cannabis-based products and is strategically placed across Europe and North America to support new projects which are in early-stage development.
JP: What are the current regulations when it comes to packaging medicinal cannabis?
RQ: Just like traditional medicine, if a child accidentally ingests large quantities of concentrated cannabis oil, the effects could be life-threatening or fatal in some cases.
However, unlike traditional medicine, the regulatory framework for cannabis products and its packaging varies greatly from country to country and, in the US, from state to state, putting up barriers to international sales. Regulation is also constantly evolving, but this tends to be moving towards stricter control with public safety at its core.
According to the UK Government, minimum requirements are expected of manufacturers of cannabis-based products and packaging including but not limited to: the name of the product and declaration of active herbal ingredient; a statement of the content/ratio of THC/CBD; route of administration; instructions for use, including any special warnings, 'Keep out of reach and sight of children' and the expiry date expressed in unambiguous terms.
But the fact remains, while packaging is expected to have fair and honest claims, and instructions for parents to store a product out of sight and reach of children, there is no legal responsibility for a manufacturer to have CRP…yet.
JP: What are the priorities of medicinal cannabis packaging?
RQ: At Origin, we would argue that any responsible brand has a lot to lose from reputational damage if their product's packaging puts children in harm's way. While regulation does not currently require CRP for cannabis-based medicine and lifestyle products, manufacturers have an ethical responsibility to keep their customers and their families safe.
Packaging manufacturers also have a duty to label child-resistant packaging clearly for consumers so they can be safe in the knowledge that they are being responsible too. This includes using complete terms like 'child-resistant packaging' rather than abbreviations.
JP: Is there anything else you'd like to add?
RQ: While parents have a role to play by keeping medicine out of sight and reach, the industry has a responsibility to invest in packaging as the first line of defence and this includes cannabis-based products.
In the future, it won't be those that see adherence as a burden that thrive, but those who see child safety regulations as simply a minimum bar to exceed. Those who adopt child safety as a genuine part of their ethos and work to raise the bar will reap the benefits of today's conscious consumers, who continue to demonstrate a value towards ethical responsibility in their purchasing habits.