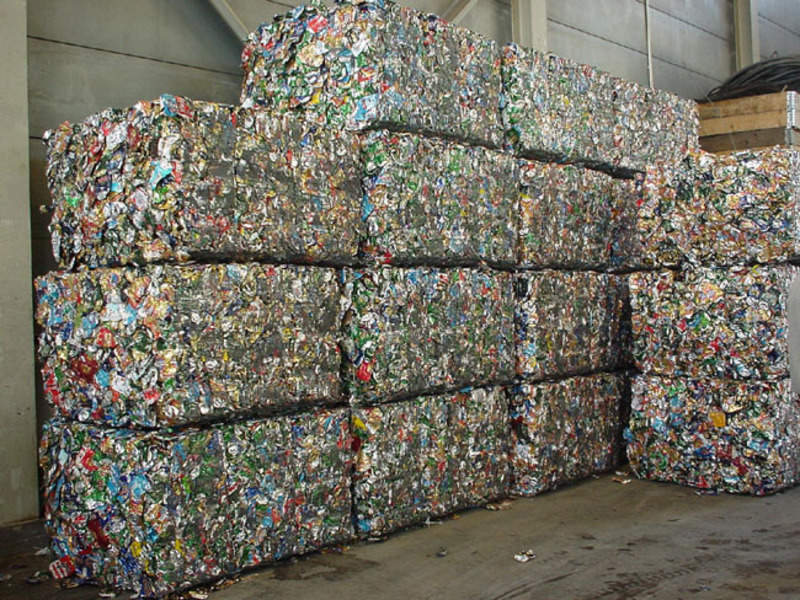 A new analysis by Resource Recycling Systems (RRS) found that aluminium beverage cans are the most recycled drinks packaging in the world, ahead of PET and glass containers.
Commissioned by the Can Manufacturers Institute (CMI), Beverage Can Makers Europe (BCME) and Abralatas in Brazil, the study analysed global recycling data to find the recyclability rates for aluminium, PET and glass beverage containers.
It established a global weighted average recycling rate of 69% for aluminium, 43% for PET containers and 46% for glass packages.
---
Graphic Packaging has formed a new partnership with International Paper's (IP) North America Consumer Packaging business to create a new $6bn paper-based packaging company.
Under the terms of the agreement, Graphic Packaging will operate the partnership with a 79.5% interest, while the remaining 20.5% stake will be with IP valuing nearly $1.14bn.
The partnership will also assume a $660m debt of IP.
---
UK supermarket chain Waitrose launched a new environmentally friendly packaging for its Duchy Organic cherry tomatoes and baby plum tomatoes.
The new non-plastic punnet is made out of tomato leaves, Waitrose stated.
The company combined dried tomato leaf and recycled cardboard pulp to manufacture the new style punnets.
---
UK-based packaging business DS Smith signed an agreement to acquire Romania's integrated packaging and paper group EcoPack and EcoPaper for an enterprise value of nearly €208m.
EcoPack and EcoPaper primarily cater to the local FMCG. This year, it has also developed a new machine that produces lightweight paper to support performance packaging solution processes.
The acquisition is expected to strengthen DS Smith's capacity to serve its customers in the country, as well as expand its presence in Eastern Europe.
---
New Zealand-based supermarket New World decided to phase out single-use plastic carrier bags from its stores by the end of next year.
The firm is looking to find an appropriate alternative that will meet its customers' requirements and environmental regulations.
New World conducted a survey with its customers called BagVote, a campaign to introduce a levy on plastic bags.
---
US-based beverage manufacturer PepsiCo agreed to host an interactive session at the Active & Intelligent Packaging Industry Association (AIPIA) Congress 2017 to seek new packaging ideas and formats for its brands.
The session participants will be allotted specific 5min timeslots to present an outline of their concepts to the company on how it can deploy active and intelligent packaging across its brand portfolio.
The scope of the session will include all PepsiCo brands, including its beverages, Frito Lay snacks, Tropicana juice beverages, Quaker oatmeal and bars, Gatorade sports drinks and others.
---
Closure and packaging technologies provider Actega is set to invest nearly €18m to expand its research and manufacturing site in Bremen, Germany.
The investment is expected to triple the research and development capacities of the facility.
Following the expansion, the plant's manufacturing capacity will improve by 50%, while its production and storage space will also increase by 8,000m².
---
Paper-based packaging solutions provider Smurfit Kappa Mexico invested $62m to purchase a new machine 'PM6' for its Los Reyes Paper Mill situated in the northern part of Mexico City.
The new machine has already started operating, and is capable of producing 100,000 tonnes of recycled containerboard annually.
The investment is expected to enable further integration within the Smurfit Kappa Group's converting plants and significantly improve energy efficiency at the Los Reyes plant.
---
The Procter & Gamble Company (P&G) introduced the new Fairy Ocean plastic bottle in a bid to raise awareness in preventing plastic waste from getting dumped into the ocean.
The company plans to launch a total of 320,000 bottles in the UK next year.
Developed in collaboration with TerraCycle, the new Fairy Ocean Plastic bottle is made from 10% ocean plastic and 90% post-consumer recycled (PCR) plastic.
---
LINPAC (Klöckner Pentaplast) is set to introduce five expanded polystyrene (EPS) solutions for fast food retailers and caterers.
Manufactured in the UK, the new black EPS box solutions in black will be available in multiple shapes and sizes to meet varying requirements of the industry.
With the launch of the new products, LINPAC intends to break the misconceptions associated with EPS material, which was recently discredited in the press.