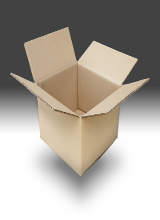 The Packaging Corporation of America (PCA) has completed acquisition of packaging and paper products manufacturer Boise for $1.9bn, making the company its wholly-owned subsidiary.
PCA will now operate eight mills and 97 corrugated product plants and related facilities. The new combined company is now the fourth-largest producer of containerboard and corrugated packaging products in the US.
The acquisition will result in the increase of PCA's containerboard capacity from 2.6 to 3.7 million tonnes, including the expansion of paper machine number 2 (D2) at Boise's DeRidder mill.
Drink carton recycling in the EU, Norway and Switzerland increased by two percent in 2012 to reach 39%, according to research by The Alliance for Beverage Cartons and the Environment (ACE).
Additionally, the total recovery rate in 2012, which includes recycling and energy recovery, reached 70%
ACE aims to increase its performance across the region in accordance with the Commission's vision to move towards a recycling economy as laid down in the EU Roadmap for a Resource Efficient Europe.

Coca-Cola has completed construction of its 43rd bottling plant in China after a total investment of CNY650m ($106m).
The new plant is the company's first plant in Shijiazhuang, Hebei. The investment is part of a three-year, $4bn plan set for completion in 2014.
The 170,000m² plant will begin bottling with sparkling, as well as still lines producing Coca-Cola, Sprite, Fanta and Minute Maid.
Plastic Technologies (PTI) has developed a free app that allows packaging producers to calculate the recyclability of their polyethylene terephthalate (PET) bottles, containers and packages.
The PET Packaging Recycling Calculator app lets users see how their decisions regarding materials, barriers, additives, closures and labels can impact the next generation of PET (rPET) produced from their recycled containers.
The free download can be found in the iTunes App Store or Google Play, by looking up 'Recycle Calc' and looking for an icon with the PETE resin logo.

Swiss multinational food and drinks firm Nestle has received a favourable court judgment regarding the confectioner using purple-coloured wrapping on its chocolate products.
The judgement permits Nestle and other chocolate manufacturers to use purple-colour packaging for their products.
Rival company Cadbury had earlier held the exclusive trademark for the purple colour Pantone 2865c for its Dairy Milk brand chocolates.
A new study has revealed that only a third (36%) of UK teenagers are deterred from smoking by current cigarette packs, compared to half (48%) of Australian teenagers.
According to a cross-hemisphere survey conducted by the British Heart Foundation (BHF), in Australia – the first country in the world to adopt standardised cigarette packs in 2012 – the packs are almost completely covered by graphic warnings.
BHF is calling on the government to introduce standardised packs in the UK after the survey suggested they are more likely to put teenagers off smoking, compared to existing front-of-pack health warnings.

UK-based glass container manufacturer Beatson Clark has produced a new bespoke bottle for US beer producer Brooklyn Brewery.
The brewery will use Beatson Clark's new 750ml amber glass bottles for its Local 1, Local 2, Sorachi Ace, Black Ops, Wild Streak and Silver Anniversary Lager beers.
According to Beatson Clark, the bottles, which have been produced in collaboration with Swedish distributor Blueglass – Sofomec, are capped with a champagne-style cork and wire closure.
US-based thermochromic inks producer Chromatic Technologies (CTI) has unveiled package indicators that allow consumers to protect themselves from food poisoning.
The indicators, called 'reveal inks', turn on when the temperature of the food packaging is getting warm.
Consumers can use this information to prevent vulnerable food items such as milk, yoghurt and mayonnaise from spoiling.