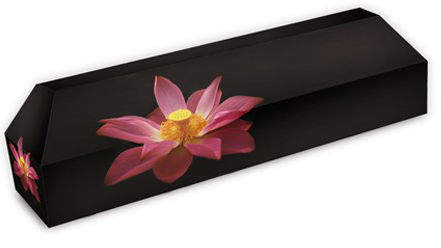 What happens when one of Europe's leading packaging specialists is tasked with solving the problem of rising funeral costs in a world with a rapidly expanding population? The answer – cardboard coffins.
DS Smith has been using its expertise in the packaging sector, particularly their knowledge of corrugated cardboard, to help produce an economic and ecological alternative to the traditional casket and coffin for the past 20 years. DS Smith commercial director Jean-Michel Audivert recalls how the concept came to be: "Three Swiss businessmen got in touch with DS Smith in Kunheim, France, and asked for help to fine tune the concept and begin manufacturing the product. It was a very unusual request but the DS Smith team could immediately see the potential."
For the last eight years, DS Smith has been working with French coffin provider abCrémation to develop a range of sustainable cardboard options.
An ecological and economic option
The average coffin or casket costs more than £1,500, but according to the Royal London National Funeral Cost Index Report 2017, a traditional funeral with burial is £4,257, or with cremation £3,311. It's obvious then, that a low-cost yet inoffensive alternative to coffins significantly reduces the overall price of the entire event, taking some of the stress out of what is one of the most trying times for family and friends.
Yet Audivert believes that the main benefit goes beyond the coffin's price, "Although the cardboard coffin is competitive in terms of price compared to other types of coffins, the essential advantage of this product lies in its performance in terms of sustainability…[the coffins are] a 100 percent recyclable product, which require fewer natural resources to create. They are made of 100% corrugated cardboard composition (natural fibre) and printed with aqueous inks."
The sustainability of cardboard coffins has recently become an important factor in their development. In the last few years, stringent new standards have been imposed by the France Agency for Food, Environmental and Occupational Health & Safety (ANSES) on coffins and caskets to be used in cremations. Climactic, atmospheric and specific emission levels of cremated coffins are now validated through mechanical testing.
Bringing customised coffins to life
Fortunately, due to the nature of DS Smith and abCrémation's cardboard offering, barely any changes had to be made to their design. "We had to adjust some small technical points but it wasn't a big problem to meet the new regulations," explains Audivert. The DS Smith coffins are exclusively designed for cremations, meaning environmental factors had already been taken into account.
While Audivert does admit that right now the audience for cardboard coffins is a niche market, he claims there is a growing demand from private individuals, many of whom are attracted by the customisability of cardboard coffins.
While the cardboard can be coloured with a wood-grain effect to mimic a standard coffin or casket, the versatility of the base material means a wide range of designs are available, including brightly coloured options. Photographic images can even be printed on the coffin's surface. While this may not be for all, it does serve to demonstrate the customisability of the material.
Free Report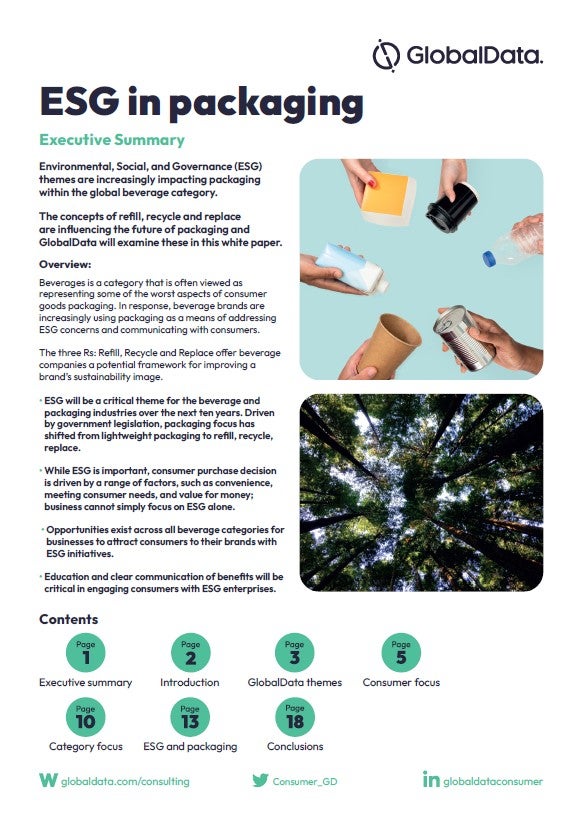 How is ESG transforming packaging in the beverages sector?
The beverages sector has already been re-shaped by increasing corporate and consumer consciousness of environmental, social and governance (ESG) issues around packaging. Now, amidst a raft of new regulations, those who get ahead of the curve may find new opportunities. Brands are increasingly using packaging as a means of addressing ESG concerns and communicating with consumers. Access GlobalData's new whitepaper, ESG in Packaging, to examine the challenges faced by companies, and understand how adapting to regulation around packaging, as well as appealing to ESG-conscious consumers, presents opportunities. The white paper covers:
Which regulations are governments looking to introduce?
How can beverage manufacturers get ahead of regulations?
How can packaging manufacturers help and how will consumers react?
What packaging and recycling innovations are required and what are the barriers to consumer engagement?
Zero in on how the industry operates in the EU and USA, exploring conclusions that remain relevant for other markets too, including Brazil, Canada, Russia and Turkey.
by GlobalData