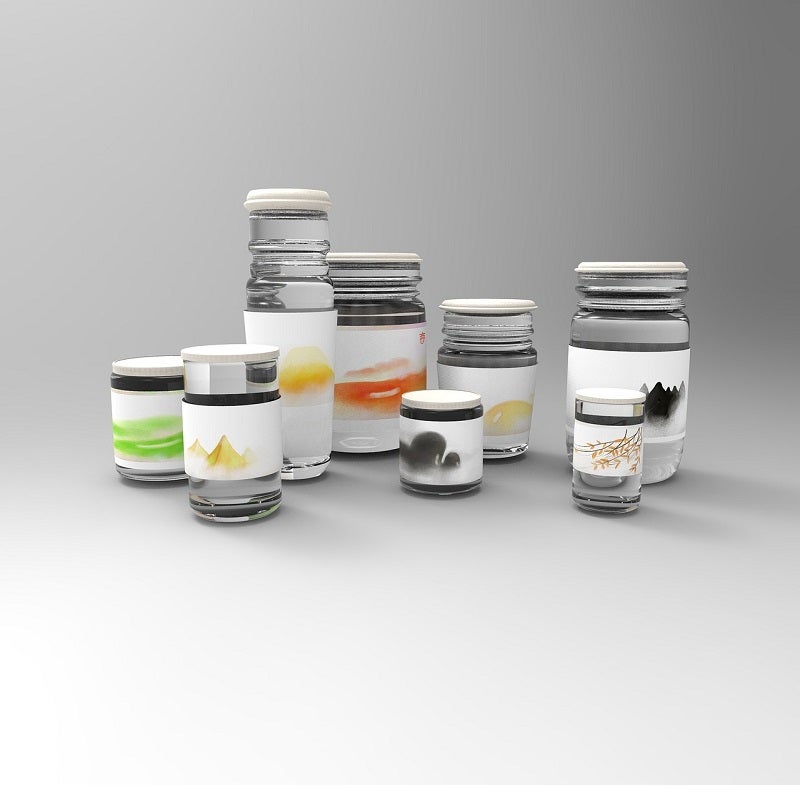 Over recent years, the packaging sector has focused on developing design trends that are timeless and sustainable. Below is a roundup of five major packaging design trends in 2019.
1) Minimalism
The minimalist movement has undergone a resurgence in recent years, permeating into aesthetic trends from interior design to fashion and now packaging. As many companies and brands aim to become more transparent, packaging design trends in 2019 are expected to be 'smart and simple' to help hone their brand identity and allow products to speak for themselves.
The packaging industry saw a glimpse of this last year with US metal packaging company Ball 's blank can design for Dutch craft beer brand Brouwerji Homeland Amsterdam's spelt beer.
 2) Colour
In terms of colour, the use of black and white is expected to grow, as well as nude, pastels and neutral-toned colours. A recent example of sleek black and white neutral-toned packaging is the Minim stainless steel refillable deodorant stick.
On the other hand, both subtle and bright gradients are also expected to make an appearance this year. Intended to become the main component of the overall package design, gradients will no longer be left as background decoration. The Pantone colour of 2019, Living Coral, is also expected to be incorporated with this year's packaging designs.
3) Sustainable packaging
The use of sustainable packaging will continue to rise is 2019 with a specific emphasis on plastic-free packaging. This trend is a response to rising consumer concerns with the lack of eco-friendly packaging available on the market. A recent study by delivery management company Whistl revealed that 75% of British consumers want online retailers to use eco-friendly packaging materials.
On the UK high street, Iceland launched its greengrocer plastic-free produce aisle. In Europe, Smurfit Kappa launched a packaging design competition in a bid to encourage the development of sustainable packaging solutions earlier this year and Swedish company AR Packaging introduced a gas-tight pressed-board tray to store chilled food as a replacement for plastic trays.
However, plastic in packaging cannot yet be completely avoided, so many companies are developing innovations to make plastic packaging eco-friendly. Earlier this month, US-based cannabis packaging solutions provider Sana Packaging , in partnership with Oceanworks, introduced a new line of 100% reclaimed ocean plastic products. The company's first run resulted in the removal of four tonnes of plastic waste from our oceans.
4) Shapes
Shapes have played a starting role for packaging design trends in 2019. Many companies are searching for ways to bring innovative shapes and structures while offering efficiency, longevity and full product use.
In the health and beauty sector, metal packaging company Ball launched a new 360⁰ aerosol can for perfumer and cosmetic packaging. Ball integrated its graphics with new shaping technology to provide a new dimension to can contouring.
Most recently, food packaging company Tetra Pak recently launched the Tetra Classic Aseptic 65ml Cube packaging solution for dairy, juice and liquid food. Designed to provide more space to optimise distribution and storage, the cube is also sustainable.
5) Graphics
Different types of graphic designs are expected to trend throughout 2019, with emphasis mainly on bold typography, vintage and storytelling designs that help bring brand stories to life.
Examples of the bold typography, vintage, storytelling graphic packaging trend are Molson Coors' 233-year history-inspired designs, Nice canned wines and Design Bridge's latest English folklore designs for British department store Fortnum & Mason biscuit tins.
The use of fluid and geometric shapes and 8-bit style designs is also expected to trend this year.