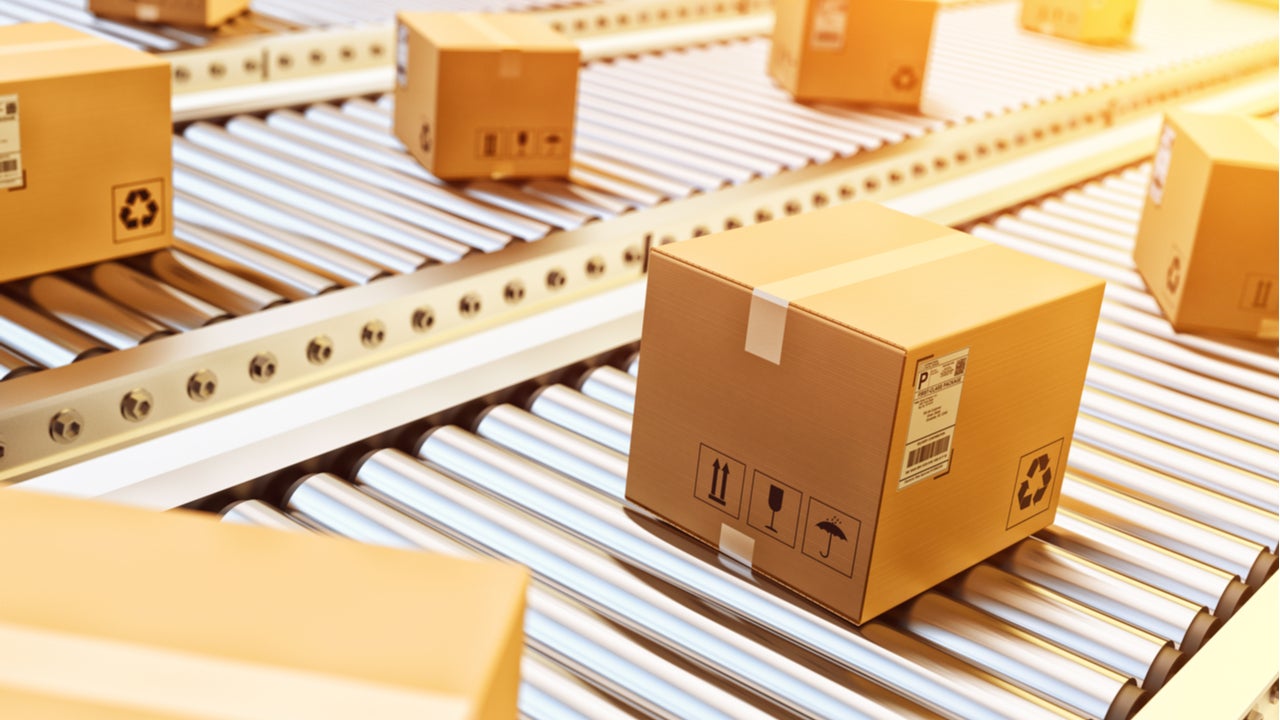 Packaging Gateway lists the top five terms tweeted on packaging in Q3 2020, based on data from GlobalData's Influencer Platform. The top tweeted terms are the trending industry discussions happening on Twitter by key individuals (influencers) as tracked by the platform.
1. Labelling – 867 mentions
How a label printing company is maintaining double-digit growth, Macfarlene Labels acquiring a new press and French packaging firm ordering finishing machines were some popularly discussed topics in the third quarter. According to an article shared by Xeikon , a digital printing solutions provider, Premier Markings, a printed labels supplier, has been consistently posting double-digit growth since it was established. The company adopted to market trends, while maintaining agility and innovation in label printing.
Premier Markings was quick to amalgamate UV inkjet technology and dry toner electrophotography (EP) technology for its label printing works, the article highlighted. Based on the type of material and surface, the company chooses the best technology for printing. Further, TLMI, an organisation supporting the labelling industry, shared an article about UK-based Macfarlene Labels investing in the latest ten-colour Nilpeter FA-17 press. The company acquired the brand-new press to meet the growing demand for labelling and packaging products since the onset of the Covid-19 pandemic. Macfarlene already operates five other Nilpeter presses, the article noted.
Labelling also trended in discussions shared by Digital Labels & Packaging, a digital printing news provider, about Stratus Packaging, a printed labels manufacturer, ordering an additional five finishing machines from AB Graphic, a digital finishing equipment provider. The machines will be installed at six different manufacturing units of Stratus Packaging in the latter part of 2020. The France-based firm is planning to link the new machines with management information systems (MIS) to enhance productivity, the article highlighted.
This story from @premiermarkings is example of how success can be achieved by being agile, innovative & reacting to market trends.
Combining #UVInkjet & #DryToner technology, Premier's digital label business has experienced double digit growth every year https://t.co/I7cQMsLvwR pic.twitter.com/f3vPHEZy28

— Xeikon (@Xeikon) July 22, 2020
2. Printing – 807 mentions
Benefits of using thermal transfer overprinters (TTOs), EPAC 's collaboration with RePurpose to create recycling model and Esko releasing latest state-of-the-art software were widely discussed topics in Q3 2020. Domino Printing UK, a printing technology solutions firm, shared an article about the utility of TTOs in flexible packaging. These printers are capable of producing real-time and variable data, images, codes on flexible packaging labels and films. The TTOs are environmentally conducive and also help in diminishing the carbon footprint of production lines, the article highlighted.
Labels & Labelling, a labels and package printing magazine, further, shared an article about ePac, a flexible packaging firm, collaborating with RePurpose Technologies, an engineering product solution provider, to establish a recycling facilities model to address environmental damage caused by plastics. The model uses a unique code that can be used to track every package from production to reuse, while offering supply chain transparency, the article noted.
Another discussion surrounding printing was shared by Esko, a graphic arts company, about the company launching the latest version of its state-of-the-art Print Control Wizard 20.0 software. Esko added innovative features to the software such as white ink optimisation, colour management and crystal screens for Flexo component, the article highlighted.
Ideal for 🥪 Food, 💊Pharmaceutical, and 🏭 Industrial sectors, our V-Series range of thermal transfer overprinters (TTO) can print real-time, variable data, machine readable codes, and images onto flexible #packaging films and labels.

Learn more here: https://t.co/2r2NpAcMnu

— Domino Printing UK (@DominoPrint_UK) September 7, 2020
3. Sustainability – 599 mentions
L'Oreal's plans to recycle 100% of plastic utilised by the company, US paper industry supporting environmental sustainability and the weight of plastic pollution crossing a billion tonnes were some popular topics discussed in the quarter. According to an article shared by PackagingInnovations, a packaging community event, French cosmetics major, L'Oreal, has announced its plans to recycle 100% of plastic it uses in manufacturing its products by the end of decade. The company is seeking to achieve carbon neutrality at its manufacturing, research and administrative sites in the next five years, the article highlighted.
Further, Paper & Packaging, the US paper and packaging board's promotional campaign, shared an article about how the US paper industry is striving to support the environment. The campaign's latest film 'Paper Makers' discusses how the US paper industry is supporting nature by adapting recycling and how forest dwellers are replanting trees. For every tree that is harvested, two trees are planted for maintaining environmental sustainability, the article noted.
Another discussion related to sustainability was shared by Cullen , a packaging and manufacturing company, about pollution from plastic projected to reach 1.3Bt in the next 20 years. The burden of plastic on the environment on land and sea is set to increase unless collective action is taken by global leaders. Experts suggest that reduction in production and consumption of plastic, while manufacturing products that can be recycled, will help in reducing the burden of plastic on the environment, the article highlighted.
L'Oréal 2030 plastic pledge – what are your thoughts? #packaging #Sustainability https://t.co/LUMOxUeDyA

— PackagingInnovations (@EasyfairsPACK) August 24, 2020
4. Recycling – 460 mentions
Increase in recycling of aluminium packaging, the recycling system in the US being unable to support consumer packaged goods (CPG ) firms and recyclable packaging film market growing consistently were some widely discussed topics in Q3. ALL4PACK Paris, a packaging and printing exhibition, shared an article about Environment Agency reporting that material collected from aluminium packaging for recycling rose significantly in the first half of 2020. Approximately 76,933t of aluminium packaging was collected for recycling in the first half, registering a 52% growth from the corresponding period last year. The aluminium packaging accumulated from on-the-go systems and kerbside rose 37% to 40,653t compared to 38,882t in 2019, the article highlighted.
Future of Packaging, a packaging event organised by Leading Futurists, further, shared an article about obstacles faced by CPG companies in realising their goal of recycling 100% plastic used in packaging by 2025. The US recycling system is unable to supply sufficient quantity of recycled materials to CPG firms to help them meet this goal. The recycling is not managed at the national level leaving much of recyclable material uncollected, the article noted.
Recycling was also discussed in an article shared by Packaging World, a packaging news provider, on the projected growth of recyclable, mono-material plastic packaging film industry. The market for the packaging film is expected to increase at a cumulative annual growth rate (CAGR) of 3.8% to reach $70.9bn over the next five years. The demand for flexible polymer packaging is expected to reach 24Mt and will be valued at $58.9bn this year, the article highlighted.
"#Environment Agency reports record #aluminium pack #recycling" ♻️#Packaging #AluminiumPackaging via @PackNews https://t.co/W9msk7vEDq

— ALL4PACK Paris (@ALL4PACK) August 6, 2020
5. Flexible Packaging – 266 mentions
Excel Labels installing rewinder to improve production, ePac expanding its business in Europe and Coveris launching new packaging centre in Germany were some popular topics discussed in the third quarter of the year. According to an article shared by Labels & Labelling, UK-based converter Excel Labels purchased the A B Graphic International (ABG) Vectra ECTR4 spindle turret rewinder to enhance production efficiency. Excel bought the rewinder as the demand for short run length label rolls utilised in portable printers increased. The use of rewinder increased efficiency among all roll lengths, the article highlighted.
Further, Digital Labels & Packaging, shared an article about ePac increasing its presence in Europe by starting two new plants in Poland and Germany. The company established its European unit, EPac Holdings Europe , in 2019 and also opened its first plant in the UK in the same year. ePac's target is to reach $200m in sales in 2021 by expanding its market across Asia, North America and Europe, the article noted.
Other discussions surrounding flexible packaging included Coveris, a flexible packaging solutions provider, starting a new packaging centre in Halle, Germany, according to an article shared by Future of Packaging. The centre was launched as part of the company's innovation strategy and will serve as the main centre in Europe for the development of technical products, and sustainable innovation and education. The centre includes state-of-the-art packaging machinery and was built with the objective of providing unique customer experience, the article highlighted.
NEWS
Excel Labels installs ABG turret rewinderhttps://t.co/hCUXSAwFor#LabelNews #Printing #FlexiblePackaging #OffsetPrinting #Flexo #Labels #LabelPrinting #Packaging #Inkjet #PrintingPress pic.twitter.com/LiAwxBmTmn

— Labels & Labeling (@LabelsNLabeling) September 3, 2020