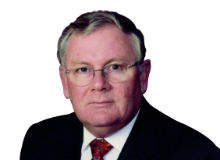 In-mould labelling technology is, in some ways, the 'new kid on the block' – the most recent primary product identification and decoration innovation. While it still represents a tiny percentage of the global market – just 2% in 2011 – it is growing. We estimate that, in 2012, the overall global growth of the technology will be around 5%, led by the South American market, which is expected to grow in excess of 20%. In 2012, in Brazil alone, the in-mould labelling market grew 22% to take a 1% market share. The North American (including Mexico) market will grow in excess of 3.5%; the Asia-Pacific region and Europe at around 5%; and the rest of the world – including the developing African economies – will grow at nearly 4.5% (see Figure 1, below).
In-mould technology offers significant advantages for brand- owners. It delivers manufacturing economies and efficiencies without sacrificing the aesthetics of the product packaging. By providing photographic-quality graphics, often on highly-durable label materials, it performs exceptionally well on thin-walled plastics packaging and, as a result, has attracted considerable interest from the global manufacturers of spreads, ice cream and similar high-volume consumer products.
In-mould technologies: advantages and drawbacks
It is for such high-volume applications – Kraft Philadelphia cheese is a good 'real life' example – that in-mould labelling brings the greatest benefits. With extended lead times and increased mould cycle times, products and brands with continuing, long
runs are the most appropriate targets. Thinner containers coupled with thinner labels (particularly when film label substrates are employed) also offer environmental advantages: they can make a positive contribution to companies' sustainability agendas and a lower carbon footprint; they are also recyclable.
In-mould labelling is not, however, an instant-access technology. Its adoption by an end-user requires considerable capital investment, and the market has the most complex structure and value chain configuration of any packaging decoration method, involving raw material suppliers, printers/converters, mould-makers, moulders, suppliers of robotics, as well as knowledgeable end-users, with the resultant high barriers to entry at all levels.
A special mould for the creation of the plastic container is first lined with the label, and then the container is formed within the mould. Labels are usually placed in the mould as singles from a stack, but labels printed in rolls and then cut to singles just prior to insertion in the mould are increasingly being used. Their benefit is that they can be made from thinner-gauge films, leading to attendant cost-savings and production efficiencies.
There is a choice of moulding and label-application technologies. The two techniques that are currently used involve the use of either an extrusion blow-moulding process (IML-EB) or an injection moulding operation (IML-IM). Both require complex robotics, and each container formulation requires its own mould, as well as considerable capital investment.
Using compressed air, IML-EB literally blows a hollow tube of warm, soft plastic – a parison – into the mould. Depending on the material used, it may be necessary to apply an adhesive layer to the receptor label, since the temperatures used in EB moulding are often too low to bond the container and label together. This is especially true of paper labels. The IML-EB process is typically used for the production of thicker-walled bottles that contain such products as oils and detergents.
"In-mould labelling delivers manufacturing economies and efficiencies without sacrificing the aesthetics of the product packaging."
IML-IM, the most popular European route today, involves much higher temperatures, and literally injects molten plastic into the container, melting the label (which will be printed on a film substrate) into the container wall. IML-IM containers can be identified by their 'gate' mark where the polymer was injected.
It is worth mentioning here that, for polypropylene containers (PP), UK label printing specialists Systems Labelling have this year introduced a patent-pending recyclable PP (R-IML) label, which brings within reach the possibility of using recycled PP in cradle-to-cradle in-mould containers for food packaging.
Currently, due to the difficulty of separating the many different grades and colours of PP, injection-moulded containers for food packaging are made from costly virgin PP.
The third in-mould technology, thermoforming is a developing format offering higher-quality images for items such as yoghurt cups, with lower origination and moulding coats than IML-IM and IML-EB. Although volumes are minor compared with the alternative IML technologies, considerable development has already occurred in materials and processes, and the technology is one to watch into the short and medium term.
Printing the labels for in-mould application follows standard procedures, whether the process used is reel-fed litho, flexo, gravure (pre-cut to singles just prior to application) or sheet-fed litho (delivered to the moulder in stacks of single labels). However, it makes specialist demands, not only in relation to maintaining the exact specification of label substrate used for a particular project – substitution could cause problems – but also because of the high standards of post-print finishing that robotic application, often around compound curves, requires.
Joint enterprise
A relatively small number of printers are currently active in the in-mould labelling field, and have developed the necessary expertise. It is true to say that European label printers that are working in this arena are internationally regarded as experts, and enjoy considerable export business in terms of printed labels for injection-moulded applications – particularly to North America.
Taking into account the importance of the functional characteristics of an in-mould label, Underwriters Laboratories – a leader in safety science certification – supports in-mould label manufacturers and its customers with a special certification and testing programme, which evaluates label samples to the same safety standards used for pressure-sensitive labels.
The mould within which the label is applied is specially made for an individual container/label combination. It is material-specific in relation to the intrinsic nature of the materials employed – container polymer, label substrate (paper, film type, etc) – but particularly in relation to thickness.
"In-mould labelling requires considerable capital investment and the market has the most complex structure and value chain configuration of any packaging decoration method."
It is clear, therefore, that in-mould labelling is very much a team effort, involving communication, collaboration, and strict maintenance of standards and specifications right the way along the supply chain. All the physical investments in the process will be ineffective unless there is full integration of the activities of the brand-owner, the moulder, the printer/label supplier, the raw material suppliers, and auxiliary suppliers such as mould and robotics makers.
In today's burgeoning global consumer economy, the opportunities for in-mould labelling's growth are very positive. The advent of
the internet and other global communications media, as well as increasing cross-border trading, have helped leading brand-owners to promote sales of their international brands in the fastest-growing economies of the Asia-Pacific region, India and South America. They have achieved this through exports, and through the establishment of local regional manufacturing and packaging operations.
Printers that can provide expert label delivery for in-mould applications have a bright future.