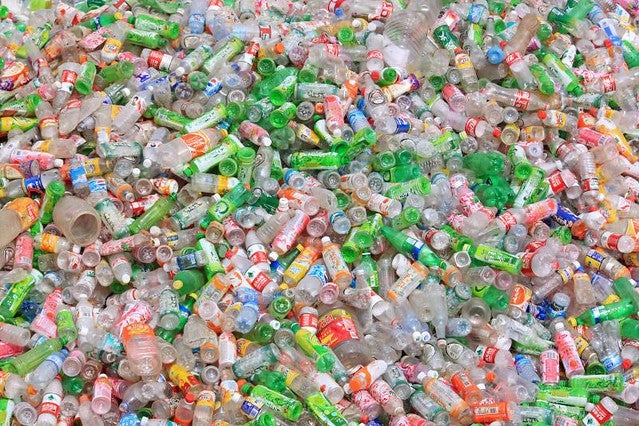 Plastic packaging is used by businesses and producers around the world and, with an increasing awareness of the harm plastic is doing to the planet, businesses across the UK have been making changes to minimise their use of plastic either by getting rid of plastic all together or using recyclable plastic on their products. In March 2018, the UK government launched a call for evidence on using the tax system or charges to tackle single-use plastic waste. The government received 162,000 responses from industry professionals highlighting the strong public interest for action in this area, as well as Greenpeace, which is supporting the plastic packaging tax as a tool that is helping tackle the plastic pollution crisis.
The plastic packaging tax
At Budget 2018, the government announced its aim to introduce a world-leading new tax on businesses that produce or import plastic packaging that uses insufficient recycled content coming into effect from April 2022.
The tax will be set at a rate providing a clear economic incentive for businesses to use recycled material in the production of plastic packaging, which will in turn create a greater demand for this material and stimulate increased levels of recycling collection of plastic waste, diverting it away from landfill or incineration.
"It's a big issue for us as a society and there is an increasing demand from the public to do better"
Businesses will have until April 2022 to adapt their production before the introduction of the tax, giving them time to adjust their behaviours and manage any costs they could face while making sure action is still taken to tackle the plastic packaging issue.
The government is being supported by local government across the country, including ADEPT, which represents local government directors that have an interest in not just waste, not just plastics or packaging but the environment as a whole, including climate change and issues around the environment.
Ian Fielding, chair of ADEPT, said of the issue of plastic packaging in the industry: "It's a big issue for us as a society and there is an increasing demand from the public to do better."
Sam Chetan-Welsh, the political advisor for Greenpeace UK, talks about tackling the issue with plastic packaging: "A tax on virgin plastic which applies to both producers and exporters will be helpful in achieving that."
The problem with plastic
The Plastics Industry is a global leader and a key economic strength in the UK, enabling other user industries and services such as retail, construction, healthcare and transport to function, develop profitably and innovate. With 4.8 million tonnes of materials processed every year and a combined turnover of £19bn, the UK remains one of the top five processors of plastics in the EU.
In 2018, it was estimated that 31% of plastic waste was being recycled and this is predicted to increase to 42% by 2030 due to new initiatives and policies taking place. The main incentive to make these changes to plastic packaging comes from the Packaging and Packaging Waste Director that set a 55% plastic packaging recycling target by 2025.
Fielding talks about how big of a concern plastic packaging is in the industry at the moment: "I think it's something that within local authorities we have been alive to for a long time; we've got duties and responsibilities around recycling and packaging materials and plastics within that, we have to deal with waste."
But do producers in the industry think seriously about their use of plastic packaging and its effect on the environment? According to the United Nations, more than eight million tonnes of plastic is getting into the world's oceans every year; that vast output means that animals are ingesting plastic and large amounts of waste are washing up on shorelines, ultimately deterring tourists from visiting and contributing to the economy in poorer countries.
Fielding believes producers and manufacturers are becoming more vigilant about the effects of plastic packaging on the environment: "I think there is an increasing awareness and reaction to those duties and there are expectations of an extended responsibility and [assessment of] when we are working well with the producers and the sector."
Businesses to tackle plastic waste
Respondents to the government's introduction of a plastic packaging tax in 2022 agreed with initial proposals on many elements of the tax design, but also had disagreements with other parts of the consultation.
"We've got duties and responsibilities around recycling and packaging materials and plastics within that, we have to deal with waste"
Businesses and retailers that are prepared to make these changes to keep in line with the plastic packaging tax will need to take responsibility for their plastic packaging output after the new legislation comes into place.
Fielding said: "Reinforcing the need for producers to take responsibility for the products that they put into the supply chain and ultimately the products that we as local authority end up having to deal with as waste"
Fielding explains that ADEPT is fully supportive of the government's ambitions and strategies around things like extended producer responsibility and supports the move towards the plastic packaging tax: "They haven't had the regulatory framework in the past to the same extent that they perhaps have done in other countries."
However, Welsh explains that there needs to be more done than just incorporating a plastic tax: "A plastic tax alone won't go far enough, and what's vital is that the upcoming Environment Bill includes legally binding plastic reduction targets."