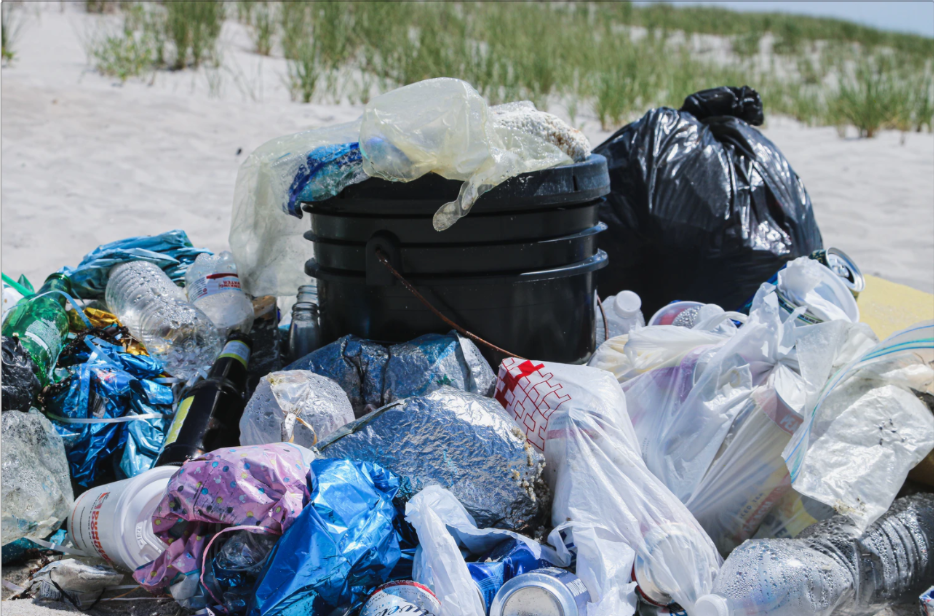 The act has seen endorsements from companies in the packaging industry, such as the Plastics Industry Association and The Institute of Scrap Recycling Industries (ISRI). However, it has also attracted criticism from environmental organisations, saying that the act avoids the true problems the US faces regarding plastic waste and recycling.
New York-based consultancy Eunomia Research and Consulting (Eunomia) is dedicated to helping clients "achieve better environmental and commercial outcomes".
Packaging Gateway spoke with Eunomia head of the New York office Sarah Edwards about the Plastic Waste Reduction and Recycling Act and what it could mean for the environment and US-based packaging companies.
Jessie Paige: What are the consequences of plastics in the environment?
Sarah Edwards: While we are far from understanding the full consequences of plastics in our environment, what we do know is that it should not be there. Our job as consumers, producers and waste managers is to stop it getting there, either by reducing its use or ensuring what is produced is collected and processed so it can be made into new products.
It's not that we don't know how to collect and process plastics in the US; the problems we face are that there is no legislation requiring plastic to be collected for recycling, or targets placed on the amount that needs to be recycled.
This means material continues to be landfilled, incinerated or leaked into the environment. Another problem is that landfill – the alternative to recycling – is so cheap in the US that the recycling process can't compete on price.
How well do you really know your competitors?
Access the most comprehensive Company Profiles on the market, powered by GlobalData. Save hours of research. Gain competitive edge.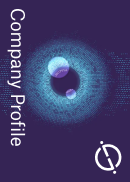 Company Profile – free sample
Thank you!
Your download email will arrive shortly
Not ready to buy yet? Download a free sample
We are confident about the unique quality of our Company Profiles. However, we want you to make the most beneficial decision for your business, so we offer a free sample that you can download by submitting the below form
By GlobalData
These challenges will not be overcome by the activities and funding allocation set out in Plastic Waste Reduction and Recycling Act.
JP: What are your thoughts on the Plastic Waste Reduction and Recycling Act?
SE: The five-year programme will not increase the 9% plastics recycling rate in the US in the short or medium term, and it's not clear to me why the federal government should subsidise the private sector to find end-of-life solutions to the products they place on the market.
We know large chemical companies and brands cover what happens to products as part of their business planning and many are already looking at different measures to better manage plastics. What the industry needs is a policy framework to create the market conditions that allow the right products and technologies to come to market.
There are currently limited private or public investments in advanced recycling technologies and other technologies to reduce the amount and impact of plastic waste. This will change if there is a legislative requirement on producers of plastic products to make sure products they place on the market are collected and recycled – without suitable policies, there will never be the right investments.
JP: What would be an effective way to popularise plastic recycling initiatives?
SE: A very effective mechanism for driving investment into plastics recycling, be that mechanical or advanced treatment is Extended Producer Responsibility (EPR). When high, material-specific recycling targets are included in EPR legislation, producers make appropriate investments in recycling infrastructure, both collection and processing, so they hit targets and avoid penalties.
Under these conditions producers may choose to move away from a specific packaging type that is expensive to recycle, or invest in the technology necessary for it to be recycled. The federal government and states need to create the policy environment that will facilitate these investments so plastics stop littering our neighbourhoods and entering our oceans.
JP: If the Plastic Waste Reduction and Recycling Act is enacted, how will this affect packaging companies?
SE: There are many plastics-related bills being considered, this is not the best and we expect there to be more. I would hope that this bill is not enacted.
As far as I can see there is no impact on packaging producers apart from greater visibility of what technologies could recycle their material without any guarantee that their packaging material is going to be collected and recycled.
JP: If the act is enacted, do you believe it will help the environment?
SE: The act provides little certainty that it will deliver a benefit to the environment in the short to medium term. It, in fact, acts as a deterrent to other measures that have been demonstrated as better ways to manage plastics and deliver environmental benefits.
There is no current legislation [in the US working on reducing plastic waste] but there are draft proposed federal bills aimed at addressing plastics or the US's under-performing recycling sector, [such as] the 'Break Free From Plastics' (H.R. 5845) Act of 2020, which is an EPR policy that is widely supported by environmentally-focused non-governmental organisations (NGOs), recyclers, and public advocates.
The Recycle Act and the Realizing the Economic Opportunities and Value of Expanding Recycling (RECOVER) Act are both based on providing funding to the recycling sector. However, the offering is small compared to what is needed and unlikely to have much impact when dispersed across 50 States.
JP: What legislations are there in the US regarding plastics and the environment?
SE: In Massachusetts, there were two proposed bills: HB 745 and HB 750, which were introduced in 2019.
The State of Maine passed a Resolution called a Resolve to Support Municipal Recycling Programs in 2019, requiring the Maine Department of Environmental Protection to draft a legislative proposal for EPR for packaging.
In New York, there are two proposed bills: A09790 and S07718, which were introduced in 2020. In California, there is the proposed Solid Waste Packaging and Products Bill SB 54.
JP: What should the US government be doing to tackle plastic pollution?
SE: Legislation is needed that places a legal responsibility on producers of plastic items, be that packaging or textiles, to ensure there is adequate collection and processing systems to meet high material recycling targets and requires them to cover the cost of that system.
Only when this type of producer responsibility measure is in place will there be the necessary investment in collection systems. There needs to be the impetus for these materials to be captured and then fed into processing operations – be that local or regional mechanical or advanced treatment facilities.
The mechanical and chemical processes are available now, we understand what they are and their potential, we just need a policy driver to make them viable. Currently sending plastic to landfill is the cheapest, easiest option.