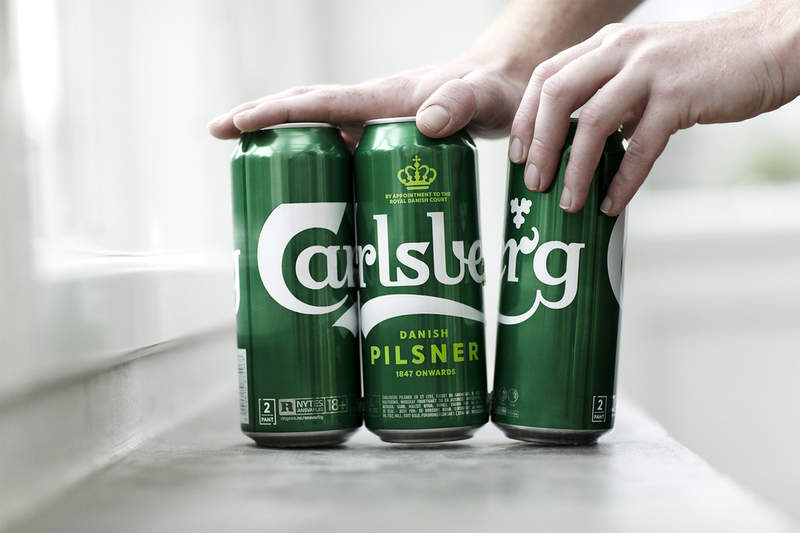 German packaging and bottling machine manufacturer Krones acquired the business operations and assets of Chinese firm Shanghai Xiantong Equipment Installation.
The latest move is part of Krones' strategy to expand its global footprint.
Xiantong has been a partner and supplier to Krones in the process technology business for many years.
---
Australian ready-to-drink beverage manufacturer Coca-Cola Amatil pledged to make all of its packaging recyclable by 2025.
The move will cover all bottles, cans, plastic wrapping, glass, and cardboard, and is in line with Australia's National Packaging Targets announced by Federal Environment Minister Melissa Price.
Under the proposed sustainability initiative, the company will also focus on removing unnecessary single-use packaging through improved design, innovation or the implementation of recycled alternatives.
---
Ball Aerosol Packaging unveiled a high-definition printing technology to offer photo-realistic packaging designs to aluminium aerosol customers.
The company launched the technology, known as Eyeris, to address the problem associated with the translation of graphics to conventional offset printing while creating photo-realistic packaging designs.
According to the company, the Eyeris printing technique provides photo-realistic quality can designs without digital printing.
---
Denmark-based brewer Carlsberg revealed a new packaging solution for multi-pack canned drinks to help reduce plastic waste.
Known as Snap Pack, the new technology uses glue to hold cans together, which removes the need for plastic wrapping.
Carlsberg's new technology is expected to help remove plastic waste globally by more than 1200t per year, which is the equivalent to around 60 million plastic bags. The packaging is said to be a world first for the beer industry and will contribute to a 76% reduction in the amount of plastic used in multi-packs.
---
Lidl UK set goals to eliminate black plastic from its entire fruit and vegetable range by the end of September 2018 as part of its plans to make 100% of its own-label packaging recyclable, reusable or refillable by 2025.
The move, which will cover products such as mushrooms, baby sweetcorn, asparagus, broccoli, and cauliflower, is expected to result in estimated annual savings of 50t of black plastic waste.
Recycling black plastic packaging is a challenge in the UK as the existing sorting systems used for recycling cannot detect it.
---
A research team from Sultan Qaboos University (SQU) in Muscat, Oman, developed a new packaging solution using nanotechnology in an effort to extend the shelf life of okra.
Commonly grown in Oman, okra is one of the most heat and drought resistant species of plant in the world.
It has a limited shelf life and gets easily contaminated by fungi and bacteria.
---
Beverage firm PepsiCo joined the NaturALL Bottle Alliance, a consortium of Danone, Nestlé Waters and Origin Materials, which formed last year.
The move is aimed to develop renewable and recyclable packaging bottles that reduce the carbon footprint of PepsiCo's beverage containers.
The NaturALL Bottle Alliance is currently engaged in designing polyethylene terephthalate (PET) plastic bottles made using bio-based materials such as recycled cardboard and sawdust. Once completed, the alliance intends to commercially launch the sustainable bottles to the entire food and beverage industry.
---
Biopharmaceutical outsourcing services provider PCI Pharma Services (PCI) reached an agreement to purchase clinical trial supply services provider Sherpa Clinical Packaging to expand its US operational footprint.
The acquisition is expected to support PCI's clinical trial supply services portfolio and will add additional capabilities to support customers from the early phases of clinical development through to commercial launch.
Sherpa was founded in 2010 to provide clinical packaging services for the biopharmaceutical companies on the West Coast.
---
Global food, agriculture and industrial products company Cargill installed a cooking oil bottling line at its Ohio-based crush and refinery facility in the US.
Installed at a cost of more than $10m, the line is equipped with an efficient bottling technology and offers a 75% capacity increase in comparison with previous lines.
It also reduces packaging material waste and uses completely recyclable polyethylene terephthalate (PET) plastic.
---
German firm Siegwerk reached an agreement to acquire flexographic inks supplier Ultra Inks to expand its footprint in Canada.
Founded in the 1800s, Siegwerk is an international supplier of printing inks for packaging applications and labels.
Ultra Inks primarily manufactures water-based flexo inks for narrow web and paper and board applications.