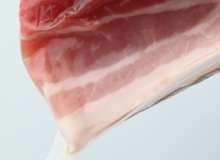 DuPont Packaging & Industrial Polymers is planning to invest more than $100m at its Texas manufacturing facilities to increase production capacity of ethylene copolymers.
The investment will be employed over the next four years, with more than one-third of the investment to be used by the end of 2015.
The plants produce DuPont Surlyn ionomer resins, DuPont Nucrel ethylene acid copolymer resin, DuPont Elvaloy ethylene copolymer resins, DuPont Vamac ethylene acrylic elastomers and special grades of DuPont Elvax EVA copolymers.
Figures from European non-profit trade association Petcore Europe reveal that Europe recycled approximately 65 billion PET bottles in 2013.
Data showed that the country witnessed a 7% increase in the number of recycled bottles compared with 2012.
The association said that these numbers prove that PET is the most recycled plastic material in Europe.
France is contemplating a proposal to adopt plain packaging for cigarettes in order to tackle increasing rates of smoking in the country.
As per the figures released by the World Health Organization, around 31% of adults in France are regular smokers, positioning the country at third place in western Europe.
The country intends to enforce plain packaging as part of a law that would require cigarette brand names to be mentioned on the packages with standardised neutral lettering.
Barcode printing, labelling and EPC/RFID technology provider Sato launched two new printing and labelling products for the food industry; TH2 All in Box printer and JUDO FOOD handheld labeller.
Beginning in December, a new food traceability law will come into effect, which will require manufacturers across Europe to notify consumers about the origin of fresh meat, fruits and vegetables, as well as the presence of allergens and glutens.
The manufacturers must also specify if a product has been defrosted previously and apply a minimal size of print font to allow for easier reading.
Canada-based beverage producer SunOpta is planning to expand its aseptic processing and packaging operation in Modesto, California, to cater to increasing consumer demand.
The company will install two multi-serve (litre/quart) fillers, which will become operational by the end of 2014 and April 2015, respectively.
SunOpta claims that the expansion will increase its aseptic beverage packaging capacity to more than 500 million packages annually.
KM Packaging Services launched the new, eco-friendly Unisold produce bagging systems for packaging fresh produce.
Unisold has been developed to cater to retailer demand for bagging systems that are high-volume, stronger and eco-friendly. The bagging system was also required to be eco-compatible, which helps in extending the lifespan of packaged products, such as fruits and vegetables.
Manufactured from renewable and biodegradable sources, Unisold bagging systems are said to be stronger, split-resistant and will be available exclusively for the UK market.
Heineken will divest its Mexican packaging business Empaque to Crown, in a deal worth $1.23bn.
An agreement to this effect has been signed by the two companies.
Heineken expects the sale to facilitate its target of reducing its debt to 2.5 times the EBITDA by the end of this year.
UK-based Universal Flexible Packaging will soon relocate to a new snack food packaging plant in Leicester, being built with an investment of £11m.
In line with the company's growth strategy, the investment is expected to increase its production capacity from 20 million to 30 million packs annually, reports foodmanufacture.co.uk.
Of the total investment, around £700,000 is being provided by the Government's Regional Growth Fund, £5.15m from Royal Bank of Scotland, £750,000 from Lombard Group and the remainder from the Durrani family, which owns the company.