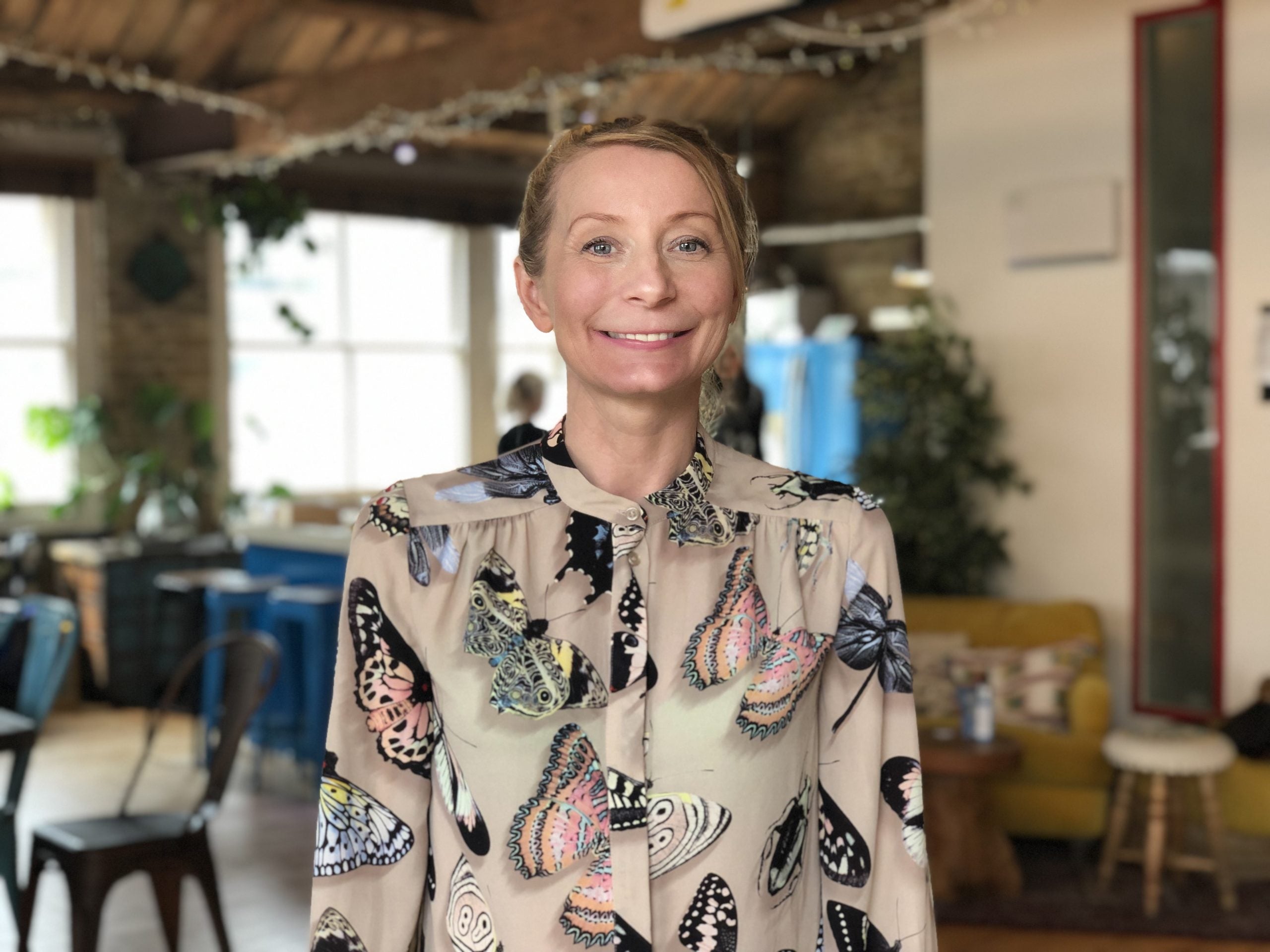 Making beauty product packaging environmentally friendly is a challenge for the beauty industry for reasons that include using mixing plastic materials and having poor recyclability as a result of packaging design and branding.
Beauty Kitchen is a UK-based cosmetics company with a focus on sustainable packaging. It's 'Return, Refill, Repeat' programme, launched in partnership with Unilever, enables customers to drop off empty containers at any Holland & Barrett store in the UK, Ireland, Netherlands, or Belgium to be sent back to Beauty Kitchen. Consumers will then receive 100 'Reward for Life' points at the retailer.
The company had originally planned to launch 1,000 customer-operated refill stations, but the Covid-19 pandemic drove a shift in tactics. Beauty Kitchen launched the scheme to combat throwaway culture in the beauty industry, as 95% of beauty packaging is thrown out after one use.
Packaging Gateway talked with Beauty Kitchen founder Jo Chidley to find out more about the beauty industry's relationship with sustainable packaging, and how it can be improved upon.
Jessica Paige: What are your biggest values when it comes to packaging?
Jo Chidley: Reusability is at the forefront of our values when it comes to packaging. The packaging industry has worked in a linear fashion for a very long time with a 'take, make, waste' mindset rather than working to a circular model.
Reuse is not a novel idea; take the milkman model, for example, it's just a way of working that was overtaken with the introduction of plastic, which is now an industry driven by the fossil fuel industry.
At the core, plastic is flexible, cheap and extremely durable, however, the single-use nature we are accustomed to now is at the root cause of the plastic pollution. It is hugely important to us to revolutionise this way of working for the sake of our planet.
JP: The beauty industry is known for using unsustainable packaging, why is this?
JC: Formulations and ingredients drive the beauty industry. Packaging has always been a secondary concern within this industry, which has been driven by marketing rather than corporate social responsibility or a sustainability team.
Put simply, consumers buy a product for what's inside, not the packaging, so why can we not incorporate sustainable packaging into the development process?
Sustainability is not a marketing trend; it is a lifestyle choice and so should be considered along with what is inside the product.
JP: How can the beauty industry improve on this; what is the solution?
JC: The beauty industry needs to get out of its linear way of working and begin to incorporate cradle-to-cradle principles into all processes. These principles run deep in every aspect of Beauty Kitchen, from our ingredients to our packaging, even down to the materials we use to deliver our products to our customers.
We are pioneering our 'Return, Refill, Repeat' programme where we take back packaging ready to be washed, refilled and reused again and again.
It's all about making sustainable options affordable and accessible too. With our new refill stations, our Beauty Kitchen commercials and price point will make sustainable beauty accessible and affordable to all. Partnering with Unilever on our first refill stations only strengthens this opportunity.
Free Report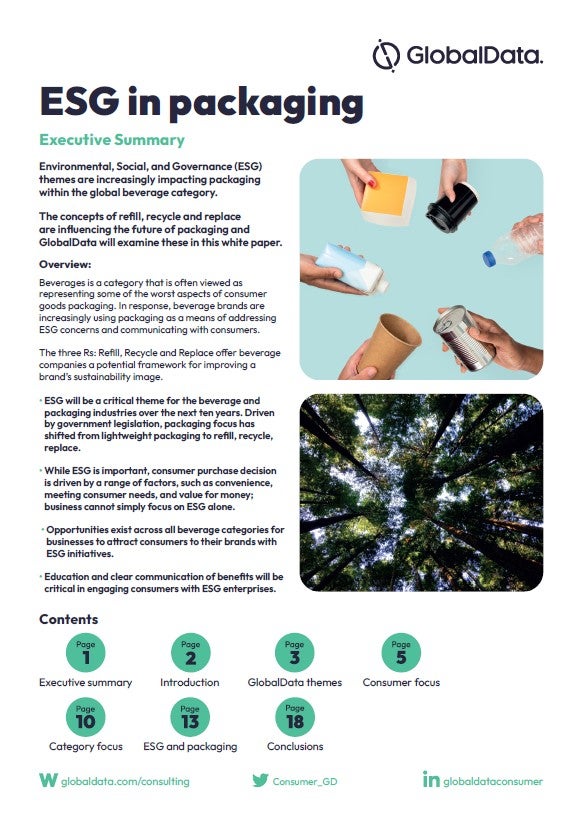 How is ESG transforming packaging in the beverages sector?
The beverages sector has already been re-shaped by increasing corporate and consumer consciousness of environmental, social and governance (ESG) issues around packaging. Now, amidst a raft of new regulations, those who get ahead of the curve may find new opportunities. Brands are increasingly using packaging as a means of addressing ESG concerns and communicating with consumers. Access GlobalData's new whitepaper, ESG in Packaging, to examine the challenges faced by companies, and understand how adapting to regulation around packaging, as well as appealing to ESG-conscious consumers, presents opportunities. The white paper covers:
Which regulations are governments looking to introduce?
How can beverage manufacturers get ahead of regulations?
How can packaging manufacturers help and how will consumers react?
What packaging and recycling innovations are required and what are the barriers to consumer engagement?
Zero in on how the industry operates in the EU and USA, exploring conclusions that remain relevant for other markets too, including Brazil, Canada, Russia and Turkey.
by GlobalData