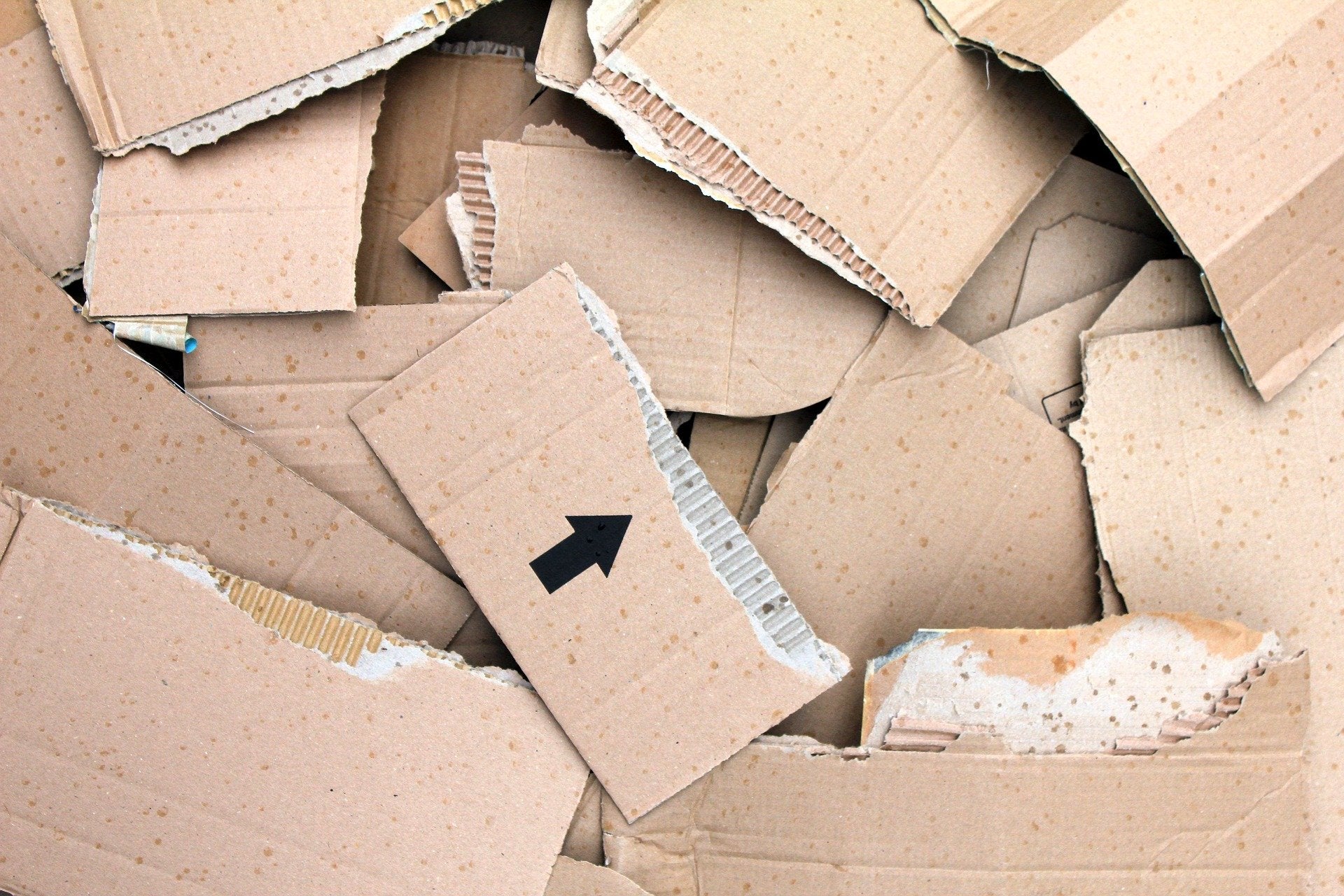 A new study from UK-based consumer intelligence platform Toluna found that sustainable packaging is still a key issue despite the Covid-19 coronavirus pandemic.
Toluna is the parent company of Harris Interactive and KuRunData, who carried out the study by conducting a survey of 1,053 adults in the UK.
The survey results showed that 36% of those aged between 18 and 34 and 26% of those aged 55 and over see sustainable packaging as a key issue.
Excessive packaging was revealed as the most pressing concern, with 47% of survey participants believing that a priority needs to be placed on recycling packaging in order to eliminate packaging waste.
People in the UK are becoming more environmentally conscious
Harris Interactive head of CPG and retail research Lucia Juliano said: "The findings show that people in the UK are increasingly environmentally conscious, with sustainable packaging a key priority when it comes to becoming as 'green' as possible.
"Although the Covid-19 pandemic may have prompted greater use of single-use packaging, that doesn't mean shoppers have abandoned all hope of sustainability. Indeed, 50% of 18-34-year olds believe the pandemic has made environmentally friendly packaging even more of a concern with non-recyclable packaging the biggest worry."
"Sustainable packaging in grocery shopping was the biggest factor in shaping a person's choice or product or brand, especially for the 18-34-year-old age group."
Covid-19 has made an impact on sustainable packaging
Juliano said: "Covid-19 has also had a marked impact on packaged and non-packaged goods in grocery shopping. Bagless delivery was the most common option in online grocery shopping but the virus has put that sustainable option to the test.
"At the beginning of the pandemic, many supermarkets started delivering online groceries in bags for hygiene reasons. Although many supermarkets have since returned to delivering bagless produce, 30% of people are still not comfortable with that option.
"Our research makes clear that people are concerned with how their buying impacts the environment and are focused on creating a more sustainable future. Packaging is a vehicle in helping industries and their consumers become more eco-friendly. Retailers, manufacturers and others must rethink and redesign their sustainable policies in a way that will not only minimise the ill effects on the environment, but also appeal to a consumer base where sustainability is vital in the purchase of a product or service.
Why are younger people more concerned with sustainable packaging?
When asked this question, Juliano told Packaging Gateway: "Our research showed that 18-34s are significantly more likely to say it is 'very important' that their grocery packaging is sustainable. 36% of 18-34s said this vs. 30% overall. They are also more likely than other age groups to say that sustainable packaging influences their choice of brand, product and retailer.
"As sustainability has become a growing trend, the younger generation seem to be at the forefront of this movement. Social media has a significant influence on increasing awareness around sustainability amongst the younger generation; posts from friends, organisations as well as social media 'influencers' impacting the products young consumers buy, as well as their attitudes towards sustainability.
"Access to an increasing amount of information online has also made this age group more aware and able to learn about environmental issues. Younger people seem to be recognising that actions taken now regarding sustainability impact their future."
Free Report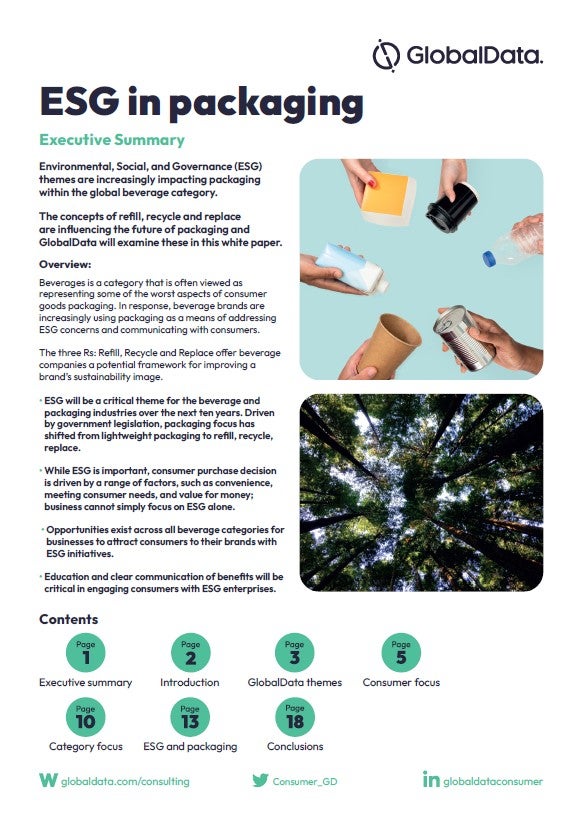 How is ESG transforming packaging in the beverages sector?
The beverages sector has already been re-shaped by increasing corporate and consumer consciousness of environmental, social and governance (ESG) issues around packaging. Now, amidst a raft of new regulations, those who get ahead of the curve may find new opportunities. Brands are increasingly using packaging as a means of addressing ESG concerns and communicating with consumers. Access GlobalData's new whitepaper, ESG in Packaging, to examine the challenges faced by companies, and understand how adapting to regulation around packaging, as well as appealing to ESG-conscious consumers, presents opportunities. The white paper covers:
Which regulations are governments looking to introduce?
How can beverage manufacturers get ahead of regulations?
How can packaging manufacturers help and how will consumers react?
What packaging and recycling innovations are required and what are the barriers to consumer engagement?
Zero in on how the industry operates in the EU and USA, exploring conclusions that remain relevant for other markets too, including Brazil, Canada, Russia and Turkey.
by GlobalData