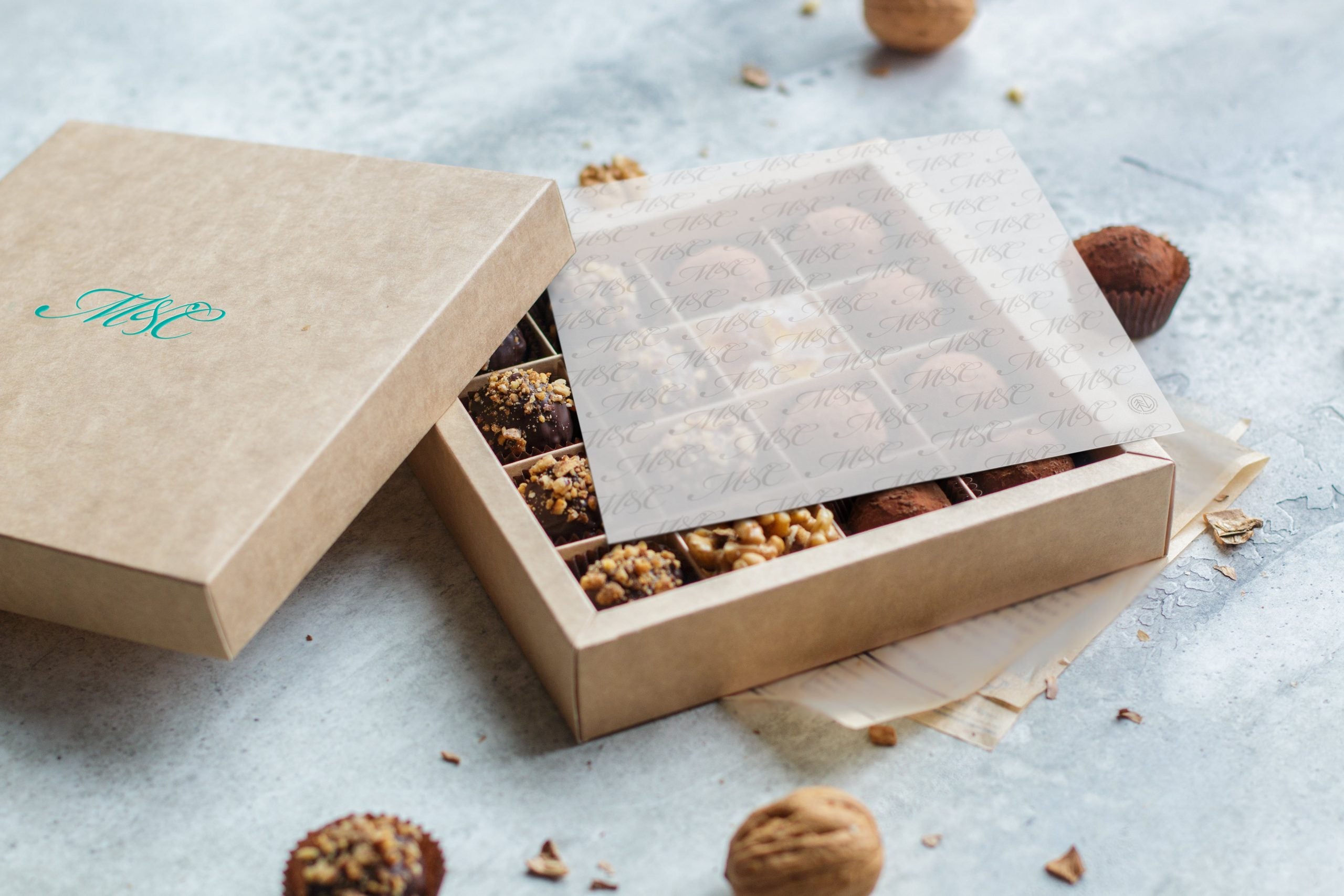 With environmental concerns putting brands under rising pressure to cut plastics in their packaging, recent years have seen food firms struggle to find a sustainable alternative that delivers the same performance as plastic.
Sylvicta, a translucent, functional barrier paper proven to preserve the quality of food just as well as conventional plastics which was launched in November last year, is one way to ensure a limited impact on the environment.
Scotland-based paper manufacturer Arjowiggins' business unit Translucent Paper managing director Christophe Jordan explains to Packaging Gateway how food brand owners can use new barrier paper Sylvicta to help create a sustainable circular economy and what the future now holds for this product.
What is Sylvicta?
Christophe Jordan: A translucent barrier paper, Sylvicta can protect food as effectively as plastic without the negative environmental effects. This is what makes it a new sustainable alternative to plastics in packaging.
Sylvicta's advantage is that it is more effective than plastic in providing a barrier to oxygen, mineral oils and fatty grease. The pioneering paper is fully recyclable, compostable, marine degradable and made from renewable raw materials.
How is it manufactured?
CJ: Manufacturing Sylvicta involves cutting fibres into strands small enough that they can be seen through, essentially becoming microfibrillated cellulose (MFC) – a material that is increasingly being used by material scientists to replace petroleum derived products. By a mechanical process and without any chemical treatment, the fibres in Sylvicta are bonded in such a way that it becomes a paper film that doesn't allow aroma, oxygen or grease to permeate its surface.
How can Sylvicta help solve the sustainability challenge facing packaging?
CJ: Single-use plastics and packaging waste is one of the most important issues facing the packaging world. Consumer preferences for sustainable practices and regulatory rules around the world are shifting, which means brands – whether luxury or budget – are under rising pressure to cut plastics from their packaging.
In theory, this is commendable. However in practice, many food sector firms have found it difficult to source a sustainable alternative that delivers the same performance as plastic. That's why Sylvicta is such a game-changer.
Answering this need for sustainable alternatives to single-use packaging and flexible laminates, Sylvicta offers brands a high-quality barrier packaging solution that enables them to reduce or even eradicate the use of plastics in their packaging. As such, it's the ideal solution for helping brands meet their environmental obligations and capture the loyalty of an increasingly eco-conscious consumer.
In terms of wider society, Sylvicta is a material that can go a long way in creating the globally sustainable, circular economy we all desire – especially as it can integrate into existing recycling schemes.
How can Sylvicta be applied?
CJ: A concrete example of how Sylvicta can enable brands to respond to the increasing consumer concern over non-recyclable packaging is the wedge sandwich pack. Here Sylvicta can replace the plastic film used to preserve freshness and create a window in the packaging – meaning it can finally be recycled.
Our work with packaging converters has also opened up an endless array of applications — from pouches for dry fruits, bags for salads, sachets for solid soap, sacks for pet food and flow-packs for chocolate bars, all the way through to metallised versions of Sylvicta for butter or margarine packaging.
We've been collaborating with cutting-edge converters in Europe to develop ultra-high barrier packaging options by adding high moisture or UV barrier, and heat-sealability properties.
One area of demand we're seeing is food brand owners and retailers opting for more sustainable salad bags. To keep salad fresh requires a modified atmosphere packaging (MAP) consisting of a lower level of oxygen and more carbon dioxide and nitrogen. It's been a huge achievement to use Sylvicta to replace the plastic in this type of packaging.
It's also a testament to evolving consumer attitudes where shoppers are now willing to embrace certain trade-offs – including materials that are less translucent than plastic – especially when the protection of the planet is at stake. Hence, to maximise this momentum, it's time for food brand owners to take action now by incorporating more sustainable packaging.
In terms of price comparison to plastic, is it commercially viable?
CJ: Yes, it certainly is. When we first began developing Sylvicta in 2018, at first we assumed it would have niche applications given the time and cost required to manufacture it. However, from working on luxury packaging through to more basic items, Sylvicta is already being used across a raft of varied products including frozen and snack foods.
In order to replace plastics, many brands are using double, triple and quadruple layers of the paper, which has been proven to be cost-competitive against plastic packaging hence we expect this to be widely adopted in the coming years.
What does the future hold for Sylvicta?
CJ: We are constantly pushing Sylvicta's capabilities. For instance, although the paper is suitable for a wide range of food packaging applications, the only notable exception is liquids – due to the hydrophilic nature of cellulose materials like paper. To make it hydrophobic is quite a challenge, but we are working with converters to develop coatings and metallisations to create a very good barrier for water vapour, which is a must for many brands. So watch this space!