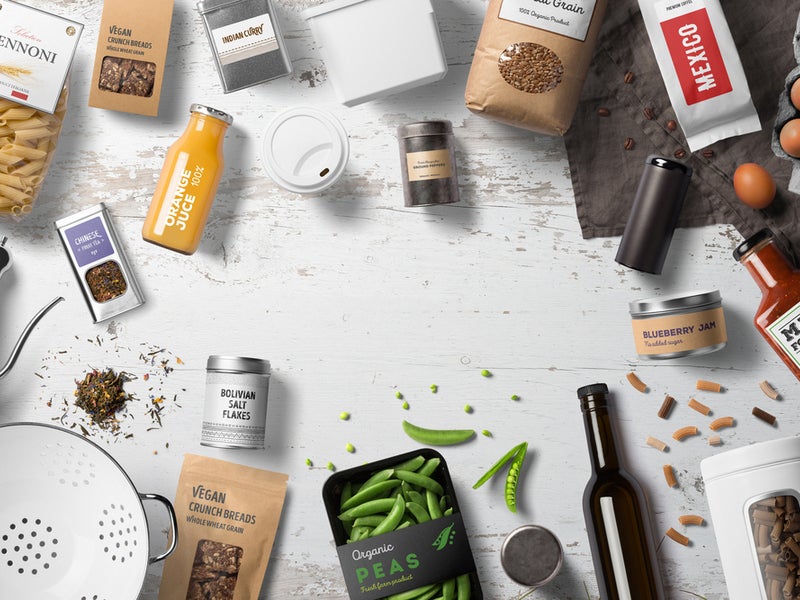 The rising demand for online goods has increased the need for more packaging to support the needs of retailers and consumers. International Paper Company continues to be perched at the top in 2020.
While sustainable and environment-friendly packaging was high on the agenda of top packaging manufacturers and their customers, the trend started shifting temporarily in 2020 due to the COVID-19 pandemic, which is affecting packaging sales.
Packaging Gateway lists the ten biggest packaging companies in 2020, based on 2019 revenues.
The biggest packaging companies in 2020: Top ten
1. International Paper Company
2. Westrock
3. Tetra Laval
4. Amcor
5. Oji Holdings
6. Crown Holdings
7. Ball Corporation
9. Reynolds Group Holdings
10. Stora Enso
1. International Paper Company – $22.37bn
International Paper Company reported revenues of $22.37bn in 2019, a 3.99% decrease compared to 2018, becoming the world's biggest packaging company. The company attributed the revenue dip to lower sales volumes and lower sales price.
Headquartered in the US, the firm operates three business segments: Industrial Packaging, Global Cellulose Fibers, and Printing Papers. The Industrial Packaging segment accounted for the majority of the sales ($15.23bn, 69%), followed by Printing Papers ($4.29bn, 19%) and Global Cellulose Fibers ($2.55bn, 12%). Geographically, the North America region contributed 87% of the revenue of Industrial Packaging and 94% of the revenue of Global Cellulose Fibers.
The company witnessed a sharp decline in the sales of its Printing Papers business in the second quarter of 2020 as global lockdown restrictions in view of the COVID-19 pandemic impacted the sales. The revenues of Global Cellulose Fibers segment, however, increased in the second quarter of 2020, supported by higher sales volumes and average sales prices driven by the pandemic. The company is witnessing strong demand for corrugated packaging and pulp.
International Paper is a manufacturer of fibre-based packaging, pulp and paper products. It has manufacturing sites in North America, Latin America, North Africa, Europe, and Russia.
2. WestRock – $18.28bn
WestRock, a corrugated packaging company based in the US, recorded 15% annual increase in net sales to $18.28bn in 2019. The sales growth was supported by the acquisition of pulp and paper company Kapstone in 2019.
WestRock has three business segments namely Corrugated Packaging, Consumer Packaging, and Land and Development. The Corrugated Packaging segment was the biggest contributor to the group's revenue, with net sales of $11.81bn (64.6%). The Consumer Packaging, and Land and Development segments contributed net sales of $6.6bn (36.1%) and $23.4m, respectively.
WestRock expects net sales for fiscal 2020 to remain nearly flat, ranging from $18bn to $18.5bn. The company's product portfolio includes corrugated sheets, containerboard, corrugated packaging, pre-printed linerboard, and folding and beverage cartons.
3. Tetra Laval – $15.42bn
Switzerland-based Tetra Laval group's total revenues from its three business groups Tetra Pak, Sidel, and DeLaval stood at €13.98bn ($16.13bn). Revenues from the packaging and related solutions businesses Tetra Pak ($13.69bn) and Sidel ($1.72bn) stood at €12.9bn ($15.41bn).
Tetra Laval Group supplies equipment and solutions for the production, packaging, and distribution of food products.
Tetra Pak is specialised in food packaging and processing solutions, offering carton packages, packaging equipment, processing equipment, distribution equipment, and automation solutions. Sidel provides packaging production solutions for packaging food, beverage, and personal care products in materials such as Polyethylene terephthalate (PET), can, and glass. DeLaval provides integrated milking solutions for the dairy farming industry.
The group expects its business to be stable in 2020, although it anticipates customers to delay new investments due to the ongoing coronavirus crisis.
4. Amcor – $12.46bn
Amcor reported net sales of $12.46bn in 2019, 31.8% higher compared to $9.45bn in 2018. The company's Flexibles division contributed 78% ($9.75bn) of the revenues, while the Rigid Packaging segment earned $2.71bn.
In 2020, the company expects its business to show resilience, although it is wary of the potential impact of COVID-19 on free cash flow and earnings. The free cash flow in fiscal 2021 is expected to be approximately $1.1bn. The firm purchased flexible packaging products manufacturing company Bemis in June 2019.
5. Oji Holdings – $11.07bn
Japanese paper products manufacturer Oji Holdings' revenues in 2019 fell by 2.77% year-on-year, to JPY1.5tn ($14bn). The Household & Industrial Materials, Functional Materials, and Printing & Communications Media businesses collectively contributed JPY1.19tn ($11.07bn) in 2019, compared to JPY1.2tn ($11.21bn) in the previous year.
Household & Industrial Materials was the biggest contributor with net sales of JPY686.1bn ($6.37bn), followed by Printing & Communications Media ($2.71bn) and Functional Materials ($1.99bn).
In its outlook for FY2020, Oji Holdings announced that it expects to achieve net sales of JPY1.4tn ($13bn).
The company produces paper, pulp, and processed paper goods. The product range includes containerboards, corrugated containers, folding cartons, paper bags, printing and publication papers, and newsprint.
6. Crown Holdings – $11.66bn
Metal can manufacturing company Crown Holdings recorded revenues of $11.66bn in 2019, witnessing a 4.6% rise over 2018.
The increase in net sales is attributable to the acquisition of packaging solutions company Signode. Americas Beverage segment recorded $3.36bn, while European Beverage business contributed $1.49bn. Contributions from other business segments include Asia Pacific ($1.29bn), European Food ($1.88bn), and Transit Packaging ($2.27bn).
Crown Holdings withdrew its 2020 guidance over the uncertainty caused by the coronavirus pandemic. Its revenues for the six-month period ending June 2020 were $5.44bn, compared to $5.79bn for the corresponding period in 2019. The dip in net sales was a result of a fall in sales volumes due to COVID-19.
7. Ball Corporation – $9.99bn
Ball Corporation's revenues decreased marginally to $11.47bn in 2019 from $11.63bn in 2018. Revenues from packaging businesses were reported at $9.99bn, with the Beverage packaging, North and Central America segment contributing the highest at $4.75bn. Beverage packaging, South America ($1.67bn), Beverage packaging, Europe ($2.65bn), and Aerospace ($1.47bn) are Ball's other segments.
The Other non-reportable segment, which accounted for $916m revenue, includes aluminium aerosol business and beverage can manufacturing units located in Saudi Arabia, India, and Myanmar.
The company anticipates its beverage, aerosol and aerospace businesses to deliver improved results in the second half of 2020 following a rebound after an initial impact of the global coronavirus pandemic. It completed the purchase of aluminium aerosol packaging company Tubex Industria E Comercio de Embalagens in August 2020.
8. Smurfit Kappa Group – $9.98bn
Smurfit Kappa Group reported revenues of €9.04bn ($9.98bn) in 2019, a 1% increase compared to €8.94bn ($9.87bn) in 2018.
Packaging business was the company's highest-earning segment, with revenues of €7.62bn ($8.42bn), followed by the paper segment ($1.41bn). Geographically, the Americas contributed €2.05bn ($2.26bn), while Europe contributed €6.99bn ($7.72bn).
The company earned €4.2bn ($4.93bn) in revenues in the first half of 2020, whereas the revenues in H1 2019 were $5.41bn.
Smurfit Kappa's products and services include paper-based packaging, paper, recycling solutions, and forestry.
9. Reynolds Group Holdings – $9.71bn
Reynolds Group Holdings earned $9.71bn in revenues in 2019, a marginal dip compared to $10.05bn recorded in 2018.
Reynolds Consumer Products business achieved $3.03bn in net sales, while the rest came from Pactiv Foodservice ($3.71bn), Graham Packaging ($1.92bn), and Evergreen Packaging ($1.6bn) segments.
Pactiv Foodservice's revenues dropped by 2% year-on-year due to lower revenues from inter-segment sales and reduced product prices. The segment revenues were also affected by business divestitures, but higher external sales volumes helped cut further loss in revenues. Graham Packaging witnessed an 8% fall in net sales in 2019, with lower sales volumes and lower resin costs pulling down revenues.
Reynolds Group Holdings signed an agreement to sell the North American, Costa Rican, and Japanese businesses of its Closure Systems International division to Cerberus Capital Management in October 2019. It split the Pactiv Foodservice segment into Foodservice and Food Merchandising segments in Q1 2020.
The company acknowledged the impact of COVID-19 on its day-to-day business operations in its Q2 2020 financial results report. Its revenues in the first six months of 2020 slipped to $3.25bn from $3.59bn during the corresponding period in 2019.
Based in Auckland, New Zealand, Reynolds Group manufactures packaging products for consumer beverage and foodservice industries.
10. Stora Enso – $8.89bn
Stora Enso's revenues declined by 4.1% year-on-year to €10.05bn ($11.22bn) in 2019. The packaging, paper and related divisions accounted for €8.13bn ($8.89bn), compared to €8.66bn ($8.47bn) in 2018.
The Consumer Board division's share in the group's sales was approximately 25%, at €2.56bn ($2.86bn), while the paper division accounted for 28% or €2.85bn ($3.18bn). The Packaging Solutions and Biomaterials segments contributed €1.24bn ($1.39bn) and €1.46bn ($1.63bn), respectively.
Stora Enso expects a fall in demand for European paper and mixed trading conditions to continue to impact its operations in 2020. It discontinued its annual outlook due to the economic uncertainty caused by the COVID-19 crisis. Sales in the second quarter of 2020 fell by 18.9% to €2.11bn ($2.41bn) compared to the corresponding period in 2019, due to lower deliveries and prices.
The company's packaging solutions portfolio includes corrugated packaging, containerboard, food and beverage packaging, e-commerce packaging, industrial and heavy-duty packaging, and consumer goods and electronics packaging. Its paper products range features newsprint, office papers, magazine papers, and speciality papers. The company also supplies wood products for the construction industry.