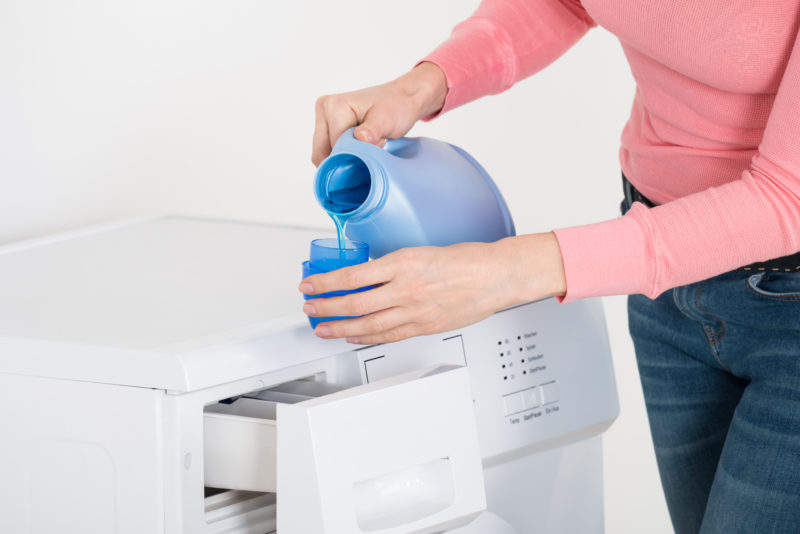 As the point of entry to products, caps and closures play a crucial role in packaging. Well-designed solutions allow consumers to easily access the contents inside with minimal fuss; poorly-designed options can put shoppers off entirely.
The global caps and closures market is projected to grow at a compound annual growth rate of +5.6%, from $49.8 billion in 2015 to $68.7 billion by 2021, according to a recent study from MarketsandMarkets. Primarily, this growth has been driven by increasing demand from the food, beverage and healthcare categories where manufacturers are using caps and closures to address the vast and changing needs of modern consumers.
Shoppers have increasingly high-expectations when it comes to pack designs. Not only do closures have to address basic issues such as leak tightness and high barrier properties, they also have to incorporate advanced safety features without compromising convenience or ease-of-use. This is a delicate task for manufacturers. Consequently, packaging designers have been pushing the boundaries of traditional caps and closures to deliver innovative solutions that enhance both the design and functionality of products.
Striking a balance between security and ease-of-use in beverages
For sports drinks, innovative formats have emerged that address the demand for both safety and convenience. One such development is the Secure Sports Cap from RPC Massmould, a subsidiary of the RPC Group. Created in conjunction with RPC Astra Plastique, the Secure Flip Sports Closure is ergonomically designed to seamlessly integrate enhanced product safety features into a user-friendly, aesthetically appealing cap.
A convenient thumb tab located on the closure allows users to intuitively open the pack using one hand, making it easier for consumers to operate the closure in a variety of occasions and locations. The cap is also designed to open to a 180-degree angle, providing comfortable access to the drinking spout.
The design also incorporates two tamper evidence features into the closure. The first is a sustainable band located within the closure, which breaks when the bottle is first opened. Whereas other sports bottle closures feature a detachable tab that can create additional waste for consumers to dispose of, RPC claims that both parts of the Secure Flip tamper-evident band are retained within the closure once the bottle has been opened. A second tamper-evident tuck-under band can be found on the base of the closure. When the cap is unscrewed from the bottle, it reveals a series of individual upstands, which are pushed to the side when the closure is replaced, giving users a visual indication that the bottle has been opened.
In January, bottled water brand Highland Spring opted to incorporate the Secure Flip cap into its 330ml and 500ml Handy Packs and 750ml Active Packs. Packaging development manager Sandy Milton said: "On-the-go consumption is an important part of the Highland Spring offering, and it is essential that we deliver a premium consumer experience, in keeping with the brand's quality image and reputation.
"The Secure Flip delivers excellent user-convenience and its attractive look and compact design complement the bottles' appearance for maximum on-shelf appeal."
From plastic to wood: using materials to target a premium market
The ongoing proclivity for 'natural' products continues to drive developments in the packaging market. Eco-friendly credentials have become key features for environmentally conscious shoppers, particularly as they become more knowledgeable about the impact that packaging waste can have on the environment.
As a packaging material, wood has a competitive edge over other closure materials, such as plastic or metal, particularly in more premium markets. Today's packaging manufacturers have to address a myriad of elements beyond the initial client brief. Packs have to be eye-catching enough to attract consumers, but they also have to conform to rigid environmental regulations and sustainability demands. Wood is widely recognised as a versatile and luxurious material due to its unique character and tactile warmth; but beyond its stylish aesthetic, sustainably sourced wood can help brands to reinforce a 'natural' perception of products.
Barcelona-based packaging manufacturer Quadpack has crafted a variety of wood-based closures for the beauty market. The company's Technotraf wood factory is certified by two leading forest management programmes, the Forest Stewardship Council and the Programme for the Endorsement of Forest Certification, which ensures that the materials used can be traced from source to finished product. Technotraf spokesman Jaume Ordeig said: "Wood bestows a real mark of luxury to beauty brands. It sends a message about quality, about dignity and about caring for the environment."
Pre-measured dosing capabilities enhance efficiency for busy consumers
Household chores such as cleaning and laundry are typically regarded as arduous and time-consuming activities. Increasingly busy lifestyles often leave consumers with little time to spend performing these tasks, particularly in developed countries. As a result, shoppers are seeking ways to make household chores easier, pushing brand owners to look beyond basic product functionality in order to meet the demand for efficiency.
Packaging, in particular caps and closures, has become a key area of interest for brand owners in the laundry and household care categories. To help aid time-poor consumers, packaging manufacturers have begun to introduce on-pack features that enhance the convenience and efficiency of products, such as pre-measured dosing solutions, scrubbing devices and touch-free dispensing.
Precise dosing applicators, such as the integral dosing chamber used on Persil Perfect Dose laundry detergent, consistently deliver an accurately measured dose, which can reassure consumers that they are using the correct amount of product. The format is highly efficient and hygienic to use. To fill the chamber, the user simply has to turn the bottle upside-down. Once that dose has been dispensed, the measuring chamber is refilled with another dose.
While metered dispensers have been widely applied in the household care sector, similar developments have been slow to appear in other categories. However, there are signs that manufacturers in the beauty segment are taking interest in such innovative caps and closures. In 2017, personal care brand Blistex added Conditioning Lip Serum to its Blistex Lip Moisturizer line. In addition to the 0.3oz plastic bottle used to house the serum, the pack features a notable development in the form of a dose control pump applicator that "dispenses just the right amount to soften lips with just one drop."
Above and beyond: high-tech innovations that add value for brands and consumers
Brands are exploring new and innovative ways to connect with consumers, using augmented reality (AR), virtual reality (VR) and state-of-the-art digital design elements to enhance the functionality of caps. One such development is CrownSmart, a scannable code that can be applied to the pull tab of aluminium cans. Created by Crown Holdings in collaboration with Zappar, a company that specialises in AR, the unique codes are said to enable brand owners to better understand their market, anticipate trends and directly interact with consumers.
"Our partnership with Crown is the perfect example of how our code-based augmented reality solution can deliver unique opportunities to our partners on a substantial scale," says Caspar Thykier, co-founder and CEO at Zappar.
CrownSmart technology is mutually beneficial for consumers, who can access interactive data using an app. Incorporating AR into the designs of caps and closures allows brands to leverage mobile technology by layering virtual or experimental content over the top of the physical product so that they appear to simultaneously occupy the same space. Consumers can then engage with the brand through online or mobile channels using compatible devices. The codes can also be used be used as anti-counterfeiting technology.