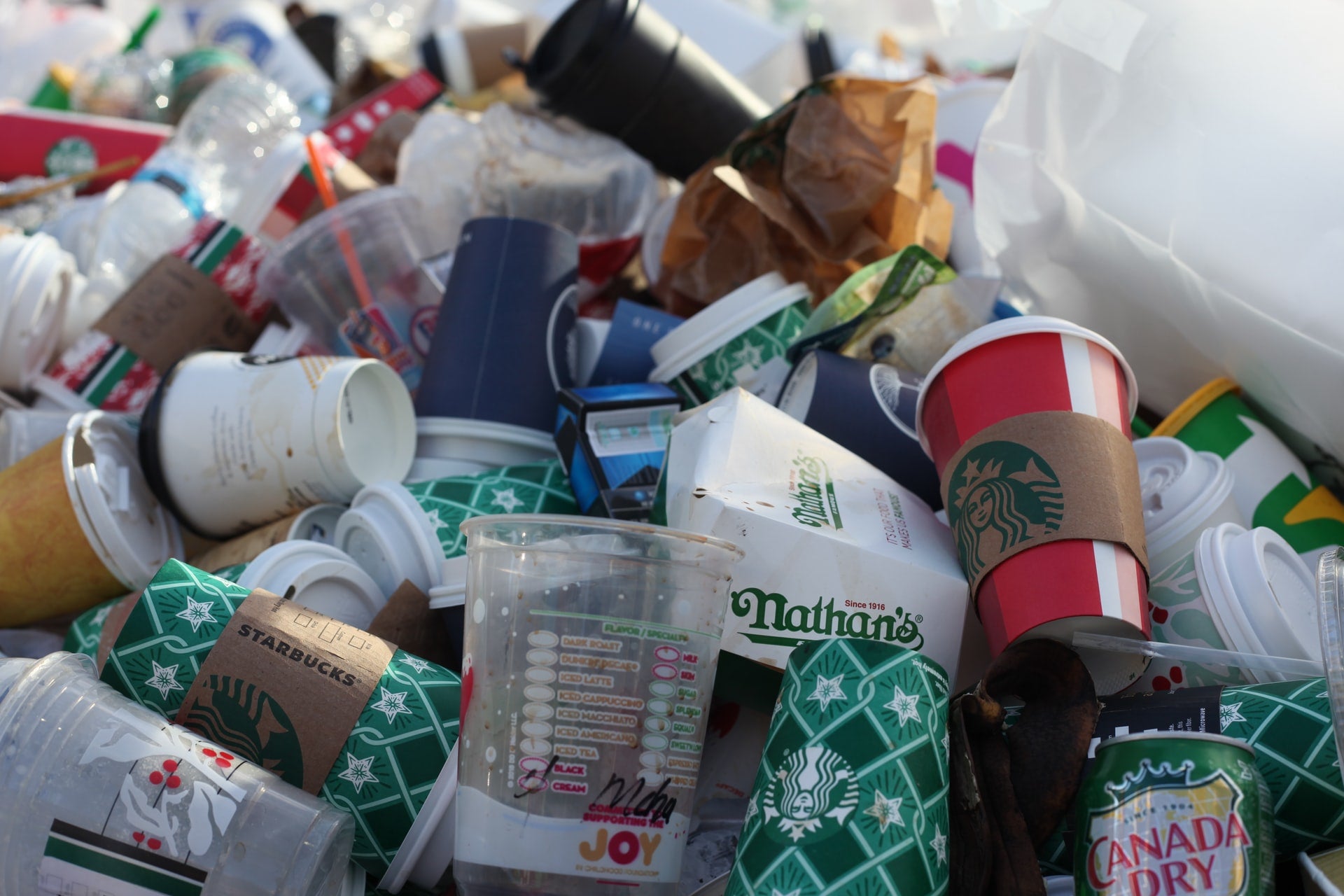 UK Government yesterday announced the start of a ban on certain single-use items which include plastic straws, stirrers and plastic-stemmed cotton buds in England to help the environment.
Packaging Gateway reached out to experts across the industry to see what they think the next single-use item to be banned will be, why it should be banned, and what it would mean for the packaging industry and the environment.
Plastic cutlery
Recycled plastic lumber supplier Kedel company secretary Lewis Walch told Packaging Gateway: "I predict that the next single-use item to be banned will be plastic cutlery. It takes hundreds of years to decompose and is one of the most commonly found single-use plastics in landfill. As it's most often used alongside takeaways or whilst people are 'eating on the go' it's not convenient to recycle either, unless customers take it home with them or if there's enough public recycling bins located in the area.
"Plus, it's an item which does have alternatives, for example, wooden single-use cutlery, as well as compostable and biodegradable plastic cutlery, becoming more and more widely available. Its usage is very similar to that of plastic straws and stirrers, in that they aren't always essential and many dishes can be eaten without knives and forks, so it would make sense for plastic cutlery to be the next banned item.
"Of course, this will have a huge effect on the packaging industry as well as takeaway food businesses too, but the positive outcomes and the number of items saved from going to landfill could be vital in reducing our carbon footprint."
Non-disposable wet wipes
Design agency Lewis Moberly business development director Stephanie Kiens told Packaging Gateway: "Despite Covid-19 having a dramatic effect on the rise of single-use plastic, we are continuously encouraged by clients and brands who are making great commitments to sustainability and the circular economy model.
"However, brands are often left with the responsibility for changing consumers' behaviour, which can be a very laborious and sometimes impossible task. Therefore, governmental action, such as banning certain types of products, can be very effective.
"Beyond plastic straws, cotton buds and stirrers being banned, we expect disposable, non-recyclable, wet wipes to come under scrutiny next, as these pose a huge issue to our wastewater system and oceans."
Plastic lids from coffee cups
Design agency  Echo managing director Nick Dormon told Packaging Gateway: "Six months in and the global pandemic has already had a drastic impact on our oceans. The environment is becoming increasingly swamped by PPE-related waste. Meanwhile, the progress being made on plastic usage prior to Covid-19 is being reversed.
"Take the plastic lids on our coffee cups. Pre-Covid, these lids had a function to protect customers from scolding themselves. But, in the midst of a pandemic, the lids provide another material that is directly handled by the barista; a material that doesn't get disinfected during the beverage-making process and is a surface that we bring immediately to our lips.
"Could drinking takeaway coffee in this sense be a kiss of death for some? The risk is certainly there – small but not insignificant. The most sensible intervention would be to ban these lids while the pandemic rages. This health risk, coupled with the environmental impact of this unnecessary use of plastic for something which is only used for a matter of minutes, makes it the obvious candidate for the next total ban."
Single-use plastic cups
Sustainable fashion company Pure Bundle co-founder and CEO Sally Giblin told Packaging Gateway: "I think single-use plastic cups will be targeted next. Five hundred billion disposable cups are consumed every year, according to Earth Day. In 2016, France became the first nation to announce a total ban on plastic cups, with the ban starting this year. Disposable cups use finite resources and energy, for just a few minutes on your lips. We often think recycling solves the disposable cup problem. But it doesn't.
"Take coffee cups as an example. In Britain, 2.5 billion single-use coffee cups are thrown out every year. But only one in every 400 end up being recycled. Separating the paper and fine plastic lining is much harder than you'd think. A looming disposable cup ban in the UK could supercharge innovation efforts in the space.
"Coffee chains such as Starbucks and Costa are also incentivising reusable cups again, with contactless workarounds. Single-use plastic cups have a devastating impact on our oceans. Rethinking how we do things today – and making positive systemic change – is crucial."
Single-use wipes, plastic wrappers, unnecessary produce packaging, and plastic cutlery are all in need of banning.
Environmental friendly packaging manufacturer Spruce founder Mahira Kalim told Packaging Gateway: "Along the same lines of ear/cotton buds, single-use wipes should be banned both for personal use as well as household cleaning wipes. Wipes are very deceiving as research shows they are actually not very hygienic. They cannot be recycled and are massively responsible for giant fatbergs in our ageing sewage systems.
"Other items that should be banned are plastic wrappers around six or 12 packs of cans/plastic and glass bottles. Unnecessary plastic packaging around fruit and vegetables that does not need further protective packaging, e.g. bananas.
"Plastic cutlery should be banned urgently as it is a pollutant and also a major health hazard. Like plastic stirrers, cheap single-use plastic cutlery releases chemicals and mixes with hot foods causing serious health implications. Bamboo cutlery is commonly available and easy to produce. However, compostable cutlery that is only compostable in industrial facilities should be used with care. It is not much better than plastic cutlery and is very misleading."