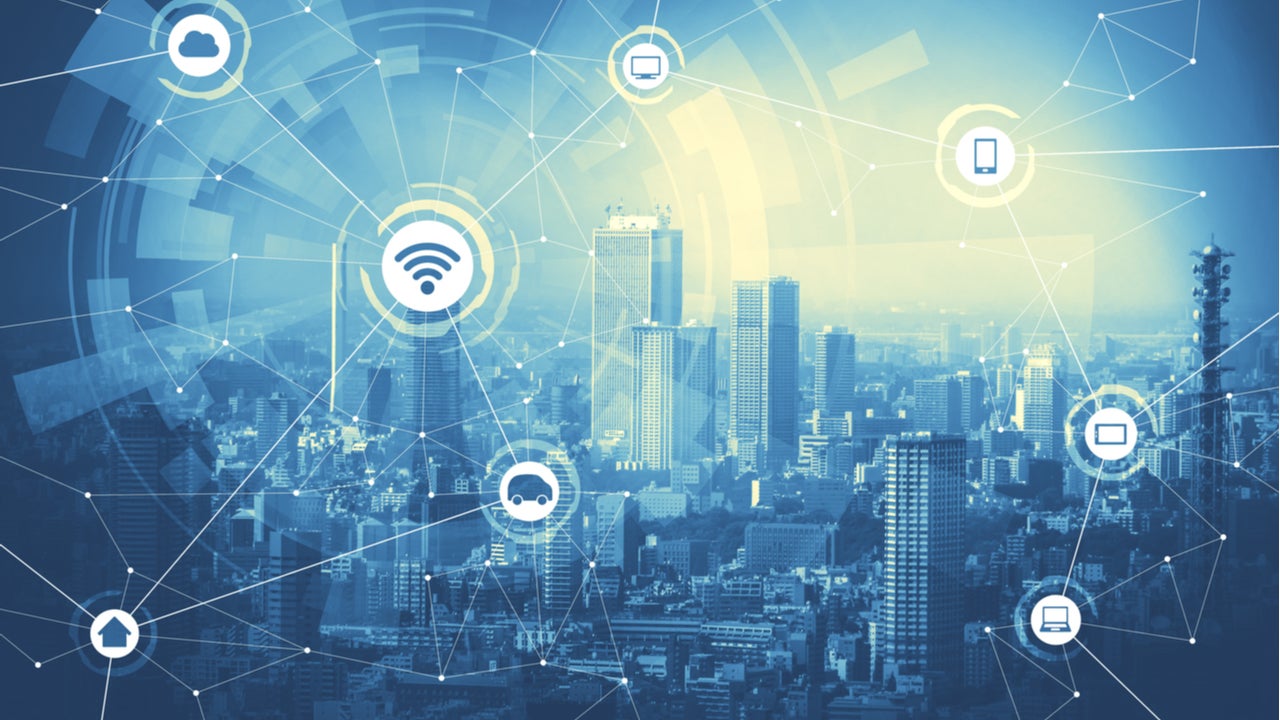 Industry players will need to assess the competitive landscape by understanding the economic, social, and cultural factors that shape city populations.
Listed below are the key macroeconomic trends impacting the city growth engines theme, as identified by GlobalData.
Urbanisation
The world is becoming increasingly urbanised, with more than half of the global population lives in urban areas. The urban share worldwide is set to rise from one third in 1950 to two thirds in 2050. Sustainable development depends critically on the successful management of urban growth to ensure sustainable cities in both developed and developing economies. During Covid-19, trends around reverse urbanisation has also been observed as people stay at home. Many people have taken the opportunity to move out of urban environments for green spaces in the countryside as they do not need to commute on a daily basis.
Advances in digitalisation have ensured people outside the office can continue to work effectively with a stable internet connection. Temporary residency programmes have been launched in a number of countries like Estonia, Croatia and Bermuda as they seek to attract self-sufficient foreigners to enjoy the comforts of a new environment. "Digital nomad visas" have emerged as governments seek to regulate a previously legal grey area of employment, though its creation recognises the growing changes to work and lifestyles.
Reinvention of the traditional retailer
Many big-name retailers have been left behind in the ecommerce boom, but ambient computing offers physical retailers a way onto the technology ladder. Many of them can enable a totally different and infinitely richer experience for individuals, families, and other groups in connected, smart stores and malls with a well-thought-out plan. Such stores and malls could soon feature charming robot helpers, personalised digital concierge services and real-time on-the-spot product information services via beacons as the individual navigates the space, plus magic mirrors and virtual reality (VR)/augmented reality (AR) changing rooms and product simulations.
British retailers, John Lewis and Marks & Spencer (M&S), are considering new business models to account for the future of work. John Lewis, a department store, aims to become a residential landlord to make up for an anticipated reduction of physical footfall in its stores. Similarly, M&S is downsizing its flagship store in London to create office and co-working space for remote workers. The acceleration of online shopping during the Covid-19 pandemic has forced traditional retailers to adapt to changing consumer trends and considering a future in non-retail industries.
Emerging economies have an opportunity to push ahead
Emerging and fast-moving economies have an opportunity to push ahead of more established markets. It is far easier to instrument and connect infrastructure as it is being built than it is to retrofit instrumentation and connectivity into legacy infrastructure.
Hundreds of new cities will be built in the Middle East, Asia, and China over the next two decades. Each of these cities will benefit by having the latest communications, transport, and environmental technology embedded into their construction.
Regional cooperation
Regional collaboration to develop smart cities is taking place, especially in Asia. The Association of Southeast Asian Nations (ASEAN) is made up of Brunei, Cambodia, Indonesia, Laos, Malaysia, Myanmar, Philippines, Singapore, Thailand, and Vietnam. ASEAN members want to follow China and South Korea's lead and increase their adoption of technology in urban areas.
Japan is wielding its influence with 200 Japanese companies and organisations offering services to ASEAN states. Projects have been proposed in 26 cities, including Hanoi's plan to develop a smart traffic control system and Mandalay's introduction of a system to analyse and manage traffic data.
This is an edited extract from the City Growth Engines in Consumer – Thematic Research report produced by GlobalData Thematic Research.