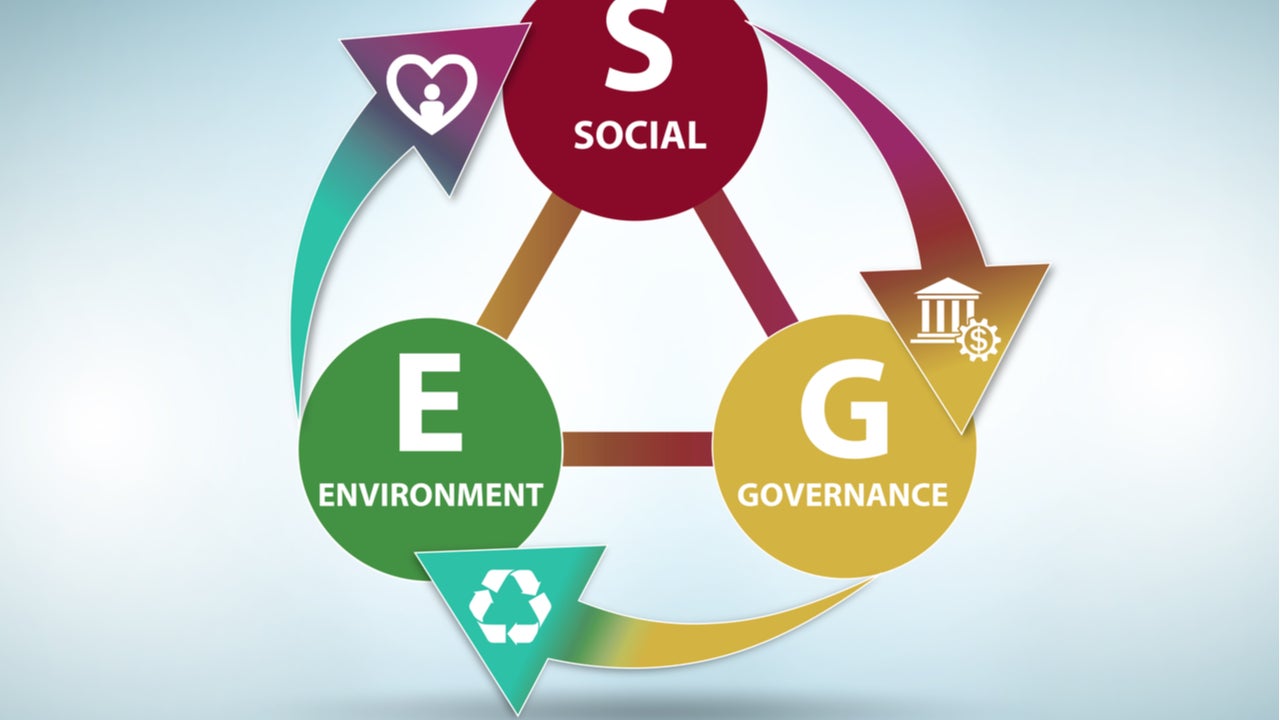 Listed below are the key technology trends impacting the ESG in consumer goods theme, as identified by GlobalData.
Strategic partnerships with companies and technologies such as blockchain and artificial intelligence (AI) can help with supply chain management and transparency.
AI
Different AI technologies can be used to drive sustainability initiatives across the fast-moving consumer goods (FMCG) supply chain, such as supply chain optimisation, sourcing sustainable ingredients, and minimising food waste. Danone is pioneering increased digitalisation in the consumer goods industry for sustainability. The company partnered with Microsoft to launch The AI Factory for AgriFood. This venture aims to accelerate the digital transformation of the food sector by helping start-ups develop AI and cloud computing applications. The venture encourages AI for sustainable food production, waste minimisation, and supply chain optimisation.
Blockchain
Blockchain can help FMCG companies track stock across the supply chain, allowing better traceability and food safety and sourcing guarantees. Wine monitoring and analysis company eProvenance launched a blockchain solution with IBM to increase traceability, efficiency, and profitability across the wine supply chain. ESG concerns could be a substantial driver of blockchain uptake, helping corporate transparency on sustainable practices.
Internet of Things (IoT)
IoT technology can be used to tackle food waste, a big problem in the FMCG supply chain. An estimated 1.6 billion tonnes of food is lost or wasted globally every year, with a value of $1.2 trillion. The UN has targeted reducing 50% of food wastage by 2030 as part of its Global Opportunity for Sustainable Development Goals. IoT can help tackle this problem. Intelligent sensors integrate with database management platforms to monitor food waste. Eseye provides IoT tools to tackle food waste and promote environmental sustainability.
Smart packaging
Smart packaging can guarantee food product safety and reduce waste. Adding technological complexity to packaging can make it more difficult to counterfeit, and tamper-proof seals can reduce the risk of tampering and theft. Alcoholic beverages company Diageo collaborated with packager Thinfilm to develop their smart bottle in 2015. It was first used on their Johnnie Walker Blue Label whiskey.
Thinfilm's OpenSense technology uses a near field communication (NFC) sensor tag to detect whether a product is sealed or open, enhancing product safety and preventing tampering. The information is accessed by smartphones using NFC. Smart tags can also be combined with blockchain technology for rapid access to supply chain records and is useful in the case of swift product recalls. Smart tags mean products can be recalled more quickly, resulting in better food safety and customer protection.
Big data
Big data can provide a huge amount of value for companies. The data when analysed reveals patterns and trends in human behaviour, helping companies understand their market and customers with increasing accuracy and granularity. However, with big data comes risks of cyber-attacks and data breaches. It is more important than ever for businesses to develop solid cybersecurity strategies and data handling protocols to protect consumer data.
This is an edited extract from the ESG in Consumer Goods – Thematic Research report produced by GlobalData Thematic Research.