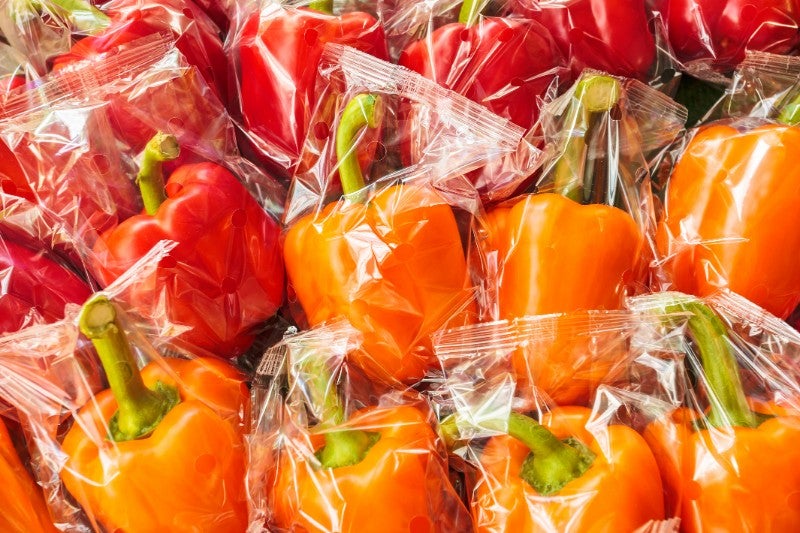 Aldi Ireland recently proved that sustainability trend hasn't been bucked just yet by promising to halve the volume of plastics that they use by 2025. Part of this commitment will be an aim to make its own private label products to be reusable or compostable by 2022. This news comes whilst consumers are becoming increasingly aware that plastics are toxifying the environment, and using extra packaging to defend consumers from the virus comes with its own long-term risks.
Plastic products containing BPA, phthalates, retardants have been shown to contain substances that, with sufficient exposure, can cause congenital disabilities and development disorder. To avoid these life-changing health issues, packaging suppliers have been investing in sustainable alternatives like paper, bamboo, or even edible packages and films.
Last year, more and more businesses were refining their supply chains with a growing trend to remove unnecessary packaging. Now, some consumer brands have gone back on these efforts by bringing back an excess of bags and packaging in response to the fear of spreading disease. For example, leading players like Starbucks and Dunkin' have told customers that they can no longer order coffee directly into their own reusable mugs. This gives an opportunity to manufacturers of biodegradable plastics to prosper, while a zero-waste lifestyle seems a long way off.
Before the recent Covid-19 outbreak, the consumer market had been leaning towards eco-friendly packaging, with innovations emerging at the forefront. However, the onset of the pandemic has brought food safety at the forefront and set back the battle against single-use plastic. Consumers have started relying more on single-use plastic, considering it necessary to keep food safe and reusables as unhygienic and dangerous. From its Covid-19 Recovery survey (Week 3), GlobalData found that 51% of the global population agree that they are concerned about the safety of the packaging on the products they purchase, and 52% also believe that secure and tamper-proof packaging is more important than before.
With countries now recovering from Covid-19, consumers are likely to place their concerns back into the negative impact that certain materials have on the environment and see what brands are doing to address this. In fact, 36% of consumers would to would you like to hear from brands on their sustainability initiatives after the coronavirus (Covid-19) pandemic period.1
Packaging certifications are likely to gain traction, encouraging the use of controlled or reclaimed material to protect the eco-friendly value of sustainable materials. Adding to this, accessibility and fit for function designs are all important to assess the credibility of upcoming innovations. For this growing base of consumers to adopt new formats of packaging, brands will need to show that they are just as conscious of the risk their materials have on the environment as it has during Covid-19.
Ultimately, there is a case to be made for Covid-19 fears distracting people from the risks of materials that risk harm to the environment. Brands already have a strong influence on what consumers buy. With the right innovations coming, the future could see the brands bring eco-packaging back to the forefront again in a big way to revolutionise the way products are packaged.