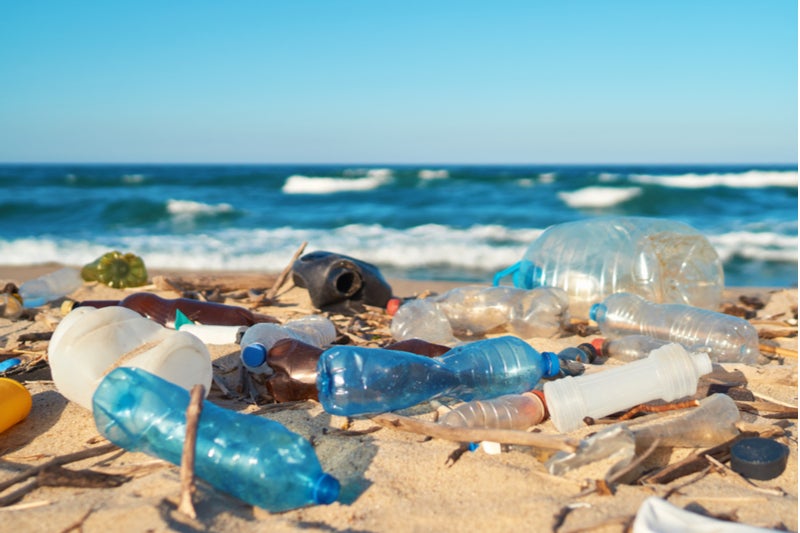 Nestlé and Tim Hortons joined Starbucks, McDonald's and Coca-Cola in the Greenpeace top five plastic polluters list.
All the companies were named from 1,426 pieces of identifiably branded plastic. The items were part of 13,822 pieces of plastic collected in shoreline cleanups in Canada between April and September 2019.
These companies highlighted by Greenpeace need to do more to reduce plastic waste to protect brand reputations. Societal awareness has shifted to more eco-friendly brands, forcing them to react with revised product designs.
While the majority of plastic waste has been dumped in landfill, a substantial amount has entered the world's oceans. More than eight million tons of plastic enters the world's oceans each year.
Worst offenders have not acted quickly enough to reduce plastic waste
Despite protests from senior figures, Nestlé, Tim Hortons and Starbucks have not been active enough in reducing the environmental impact of waste.
According to Tim Hortons, the company has offered a discount for decades to encourage customers to bring reusable mugs, and has begun selling reusable mugs for $1.99.
However, this year the company was heavily criticized for the 'Roll Up The Rim' promotion. The competition was not available to anyone using reusable cups, and customers had to buy a single-use cup to enter.
Starbucks invested $10 million to the NextGen Cup Challenge to help fund the development of fully compostable paper cups. The firm also introduced recyclable strawless lids and is working to eliminate plastic straws globally by 2020.
Nestlé is swapping plastic straws for paper straws in packaged drinks in Indonesia and Malaysia. However, the failure to act much earlier ranks as a major oversight. It risks longstanding reputation damage among consumers.
Committing to make 100% of packaging recyclable or reusable by 2025 is a useful step, but it only occurred after much pressure was exerted.