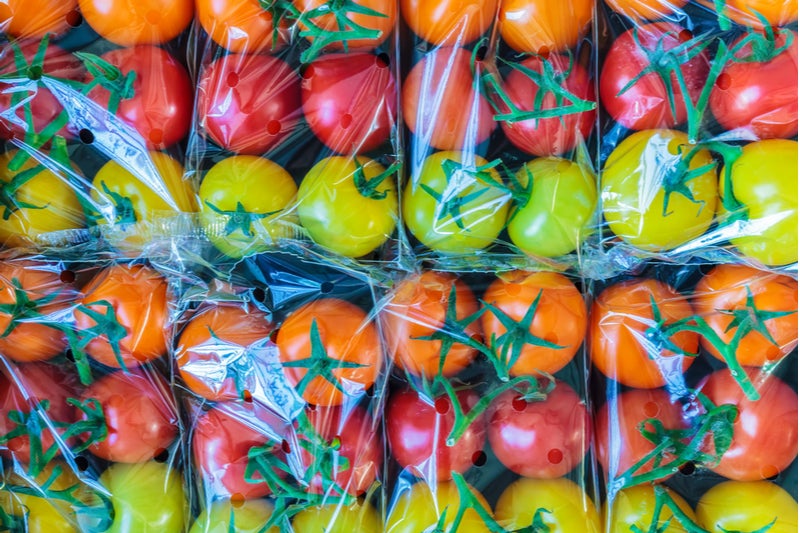 This week the UK's major supermarkets were called out for using 'excessive' oversized plastic to package some of their foods.
Consumers are increasingly more conscious of the negative effects of plastic and this may affect where whey shop and which brands they avoid.
Supermarket plastic packaging
According to a report by the Environmental Investigation Agency (EIA ) and Greenpeace UK, 810,000 tons of single-use plastic every year is being produced by the top 10 supermarkets in the UK.
Some research found that plastic waste in landfills has been mismanaged and chemicals contained in plastics could eventually lead to cancers, birth defects, impaired immunity and other ailments.
According to GlobalData's Q4 2018 survey, 50% of UK consumers are always/often influenced by how the product/service impacts their health and wellbeing.
Although health is an important factor in why consumers choose certain products it is not the only one. According to GlobalData's Q3 2018 survey, 70% of UK consumers stated their choice of food would be influenced by how environmentally friendly the product is.
Consumer's purchases have also become an extension of their values and beliefs with 36% of UK consumers willing to pay more for products that support a specific cause or belief, and 45% stating that they will boycott a brand whose values do not reflect theirs (GlobalData Q3 2016).
Almost all the UK major supermarkets signed up to the UK Plastic Pact to tackle excess plastic waste. However, their plan to eliminate all non-recyclable plastic by 2025 seems too far in the distance for some. Therefore, as UK consumers are becoming increasingly aware of the negative effects that plastic has on the environment and health, supermarkets must become more transparent with their plans to eliminate all plastic.