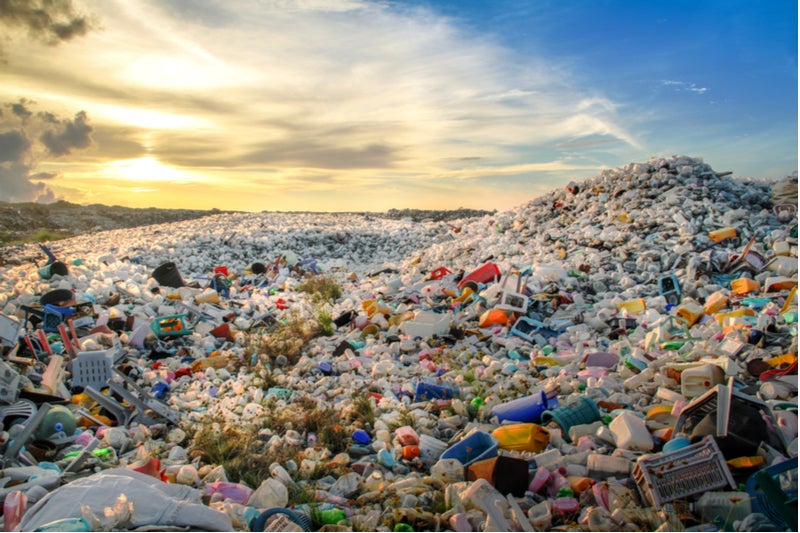 One of the last acts of UK Prime Minister Theresa May's premiership was the announcement of a £60m investment to help cut single-use plastics.
The Department for Business, Innovation & Skills is seeking to encourage further R&D with the private sector to create new forms of biodegradable packaging for sustainable ways of living.
In the largest ever investment for a single project, £60m from UK taxpayers will be complemented with £149m from the private sector.
Such significant investment is a sign of serious intent and resonates well with major brands that are already actively promoting greener practices. Unilever's Sustainable Living Plan is one example of a private initiative that aims to reduce environmental impacts.
Cross-sector investment and the plastic crisis
According to the UK government, around 80 million tonnes of plastic packaging is produced annually – and if left unchecked is expected to triple by 2050.
Further, after a short first-use cycle, 95% of plastic packaging is lost to the economy, ending up in landfill or in our oceans.
In terms of consumer impact, almost a third (30%) of global consumers associate "high quality" food and drink with sustainability, according to GlobalData's 2018 primary consumer research. As sustainable alternatives such as "naked" and biodegradable packaging become increasingly adopted, these consumer perceptions will only likely increase.
These intentions by the government are welcome first steps that demonstrate tangible efforts to meet the targets set by the UK Plastic Pact. Though long overdue, legislation and innovation investment recognises the need for cleaner and more efficient packaging practices.
Furthermore, with countries like Malaysia and the Philippines now limiting the intake of plastic waste from abroad, the UK government has forced greener changes as a matter of national urgency – not just as a result of consumer preferences for better products.
Source: GlobalData 2018 Q3 Global Consumer Survey
Related report: 
UK to lead global innovation in sustainable plastics in drive to net zero