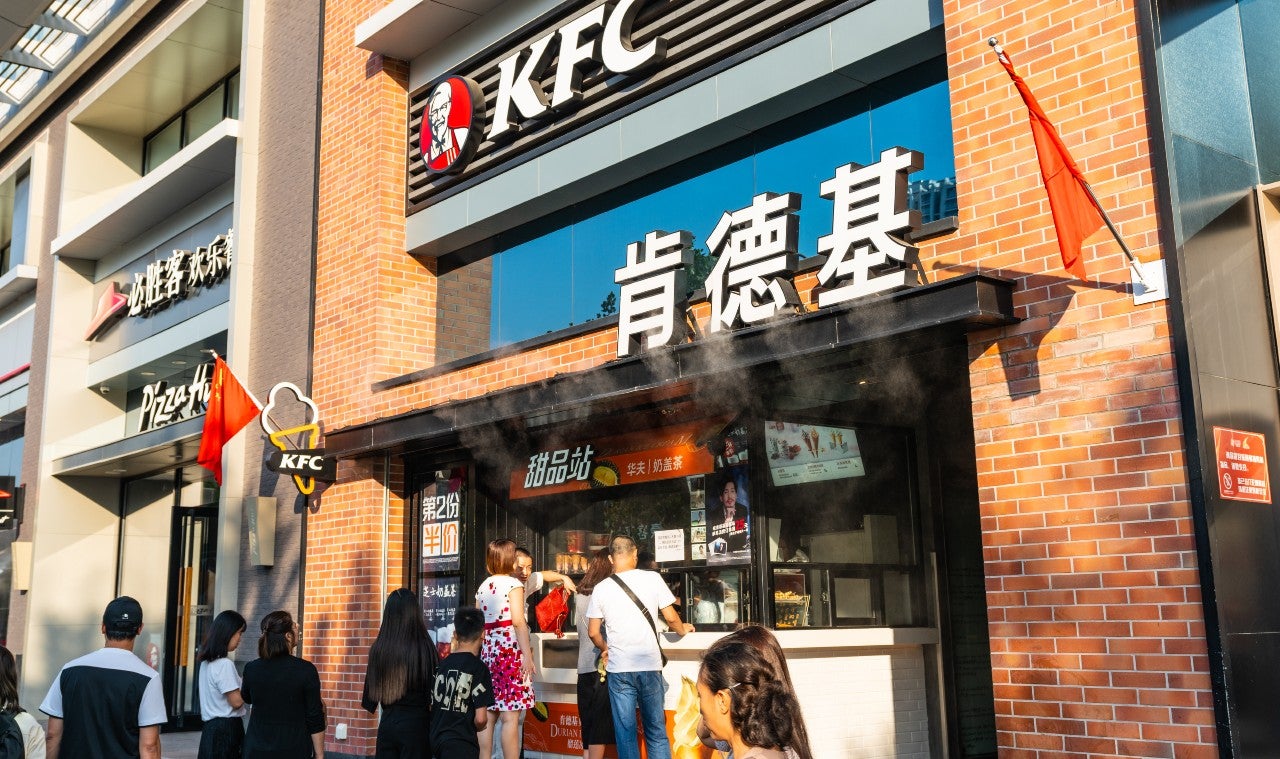 With the Chinese Government revising its environmental laws, Yum China Holdings has announced a slew of measures to adopt eco-friendly packaging and reduce plastic usage across its chain of outlets.
In April 2020, Chinese authorities revised the Solid Waste Environmental Pollution Prevention and Control Law (1995). With effect from September 2020, Article 68 of the revised law mandates fast food industries, e-commerce, and express delivery companies in China to recycle packaging materials and reduce their usage. Moreover, in late 2020, the government imposed a national ban on the production and use of foamed plastic tableware, plastic straws, and plastic cotton buds, and a planned phaseout of non-biodegradable bags by the year 2025.
In order to comply with the new regulations and address the growing consumer concern about pollution, Yum China has pledged to use paper straws and bags and biodegradable plastic bags in place of plastic bags. The company is expected to work towards reducing the usage of non-degradable plastic packaging to the tune of 30% by weight by 2025.
Subsequently, KFC China is implementing a 'Be Natural, Be You' campaign on sustainability to encourage Chinese consumers to adopt sustainable lifestyles and raise environmental consciousness among them. In January 2021, KFC China announced plans to ban plastic straws and replace plastic cutlery with wooden cutlery for both dine-in and takeaway consumption by the end of the year. By 2025, the brand aims to stop using non-degradable plastic bags and cutlery across all outlets in the country.
In 2020, Pizza Hut also eliminated plastic straws across all the outlets and 70% of outlets have replaced plastic bags with paper bags or biodegradable plastic bags in mainland China. Further, by 2022 the brand plans to eliminate the use of non-degradable plastic across all the outlets in the country.
Yum China's plastic reduction initiatives are pertinent given that packaging waste produced by online takeaways is a growing concern; adoption of sustainable packaging is poised to win Pizza Hut and KFC a strong following among 45% of Chinese consumers for whom environmentally-friendly packaging is more important, or their top priority now as a result of the Covid-19 pandemic when purchasing food/drinks. China's estimated packaging waste from online takeaways had grown manifold in 2017 to 1.6 million tons, and this growth has likely been bolstered by lockdowns and social restrictions since the emergence of the Covid-19 pandemic.
As an industry heavyweight, Yum China Holdings' sustainability drive is poised to have a ripple effect in the foodservice sector, compelling more operators to follow suit and adopt similar initiatives, particularly with respect to packaging.