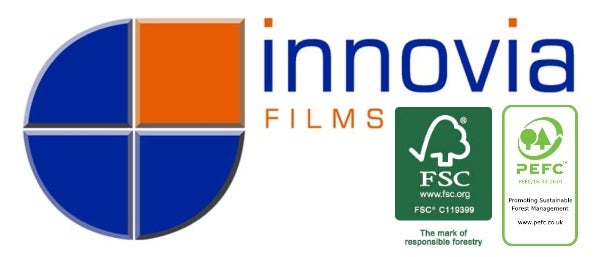 Innovia Films' Wigton site in the UK has successfully obtained FSC® (Forest Stewardship Council) and PEFC (Programme for the Endorsement of Forest Certification) Chain of Custody certification. This certification provides assurances that the films' manufacturer procures wood pulp from responsible, legal and traceable sources.
Innovia Films' procurement director Ian Robinson said: "Customers worldwide are increasingly interested in the origin of the raw materials in the products they buy. In the case of our cellulose films business, wood pulp is the principal raw material employed and this certification is a major step towards being able to prove it originates from responsibly managed forests."
Chain of Custody certification is the process by which certified material can be traced from the forest to the end-user. It provides proof that the product being sold is linked to legally managed and certified forests. Stringent standards track all timber products and wood fibre coming out of the forest to ensure that they originated in responsibly managed forests. The documentation offers assurances that each stage of the supply chain has been monitored closely and audited according to independent third-party verification. This unbroken link offers transparent proof that materials have been responsibly sourced, providing peace of mind to customers of forestry products throughout the supply chain.