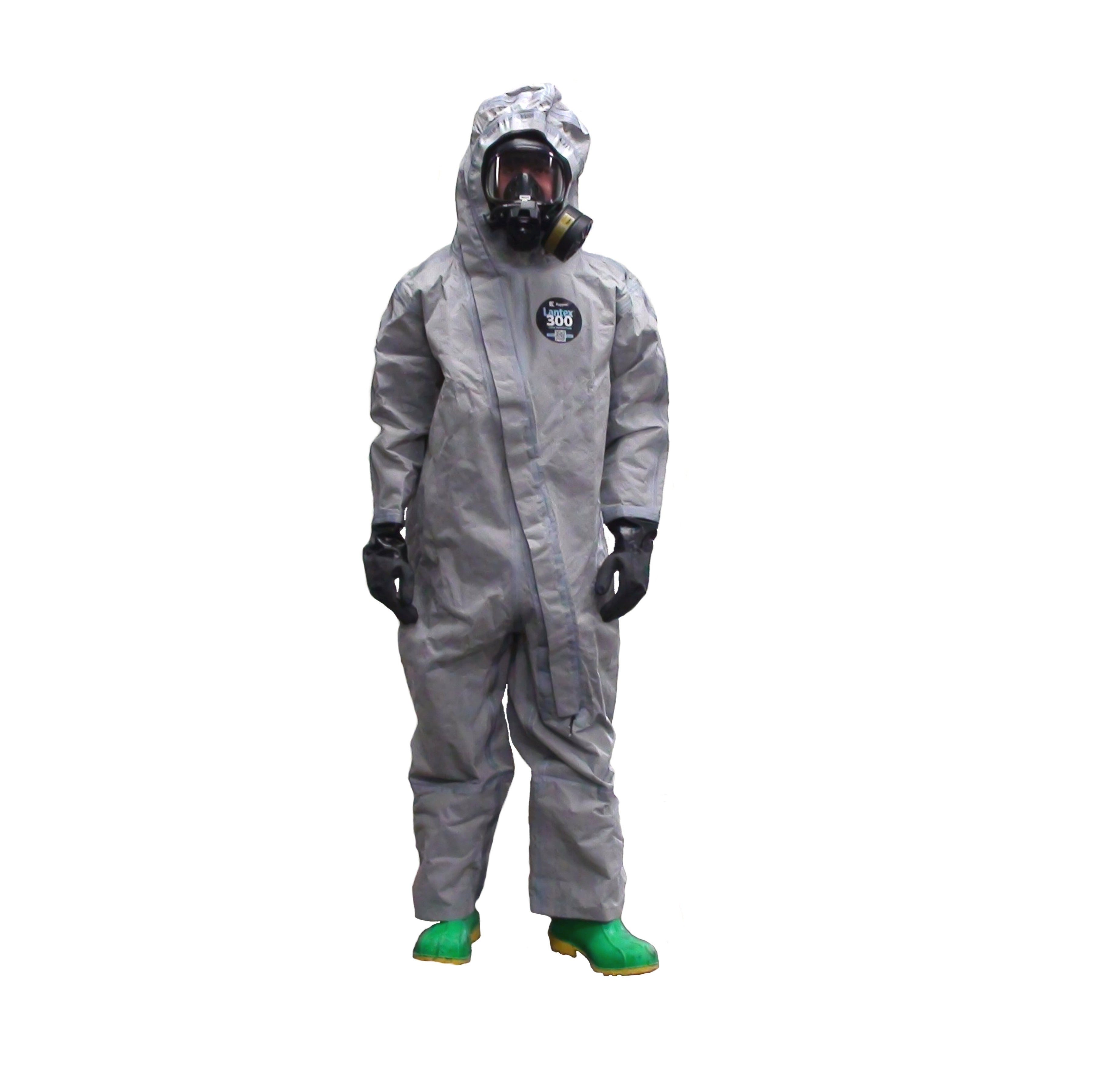 A US company has developed a ground breaking fabric that offers high level chemical protection, using NatureFlex™ from Innovia Films within its construction.
For thirty years Kappler®, based in Alabama, has defined the protective garment industry with patented fabrics, innovative seaming technology and unique garment designs.
Their latest product Lantex™ 300 – a National Fire Protection Association (NFPA) 1994 Class 3 certified Chemical, Biological, Radiological and Nuclear (CBRN) breathable protective suit – allows users in a hazardous chemical emergency situation to wear them for longer.
George Kappler, president, proudly states: "For years the holy grail of chemical protective clothing has been the quest for comfortable, breathable yet chemical protective fabrics. We, at Kappler, believe we have achieved this quest with Innovia Films' help. Our Lantex™ fabric gives good general chemical protection while reducing the heat stress associated with chemical protective fabrics."
He continued: "The breathable properties of NatureFlex™ have enabled us to develop an improved lighter fabric, while maintaining essential chemical and gas barriers. In the environments for which this was developed, Lantex™ 300 is a significant improvement over existing safety chemical suits."
Thomas Gwin, Innovia Films' sales executive, explained: "We are delighted that our renewable and compostable NatureFlex™ film's moisture vapour transmission rate (MVTR) ensured that it provided the necessary performance to be included in this unique fabric."
NatureFlex™ film's inherent properties make them an ideal choice for this application. They are naturally permeable, allowing loss of moisture from within the suit as well as bi-directional gas transfer. At the same time, the barrier to micro-bacterial contamination from outside the suit is maintained.
NatureFlex's natural permeability can be controlled and tailored to the moisture barrier needs of the application or product by using a wide range of special coatings applied during production.