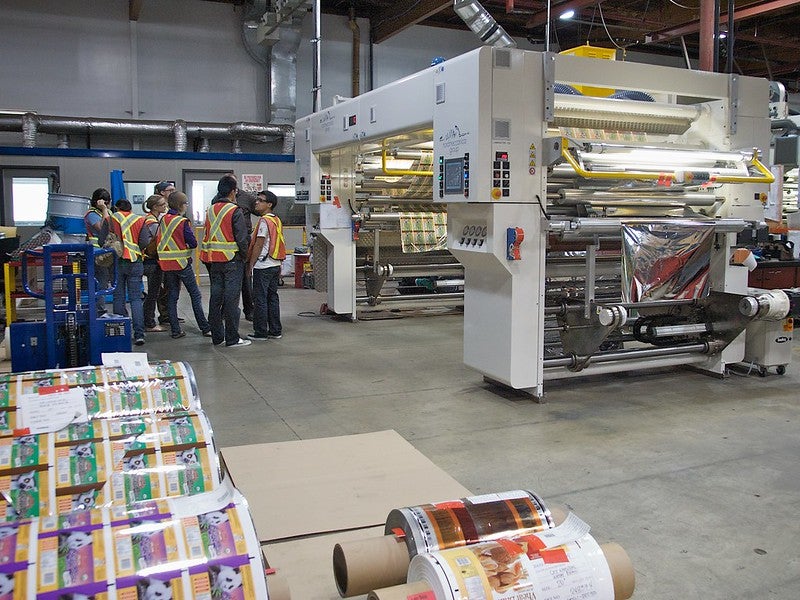 US-based flexible packaging company ProAmpac has acquired British flexible packaging manufacturer Ultimate Packaging.
The acquisition is intended to strengthen ProAmpac's flexible food packaging capability and expand its sustainable solutions portfolio.
Ultimate Packaging operates two divisions, namely Ultimate Packaging and Ultimate Digital.
These provide printing techniques and sustainable packaging solutions designed to extend products' shelf lives and enhance convenience and recyclability.
The financial details of the transaction have not been disclosed.
ProAmpac founder and CEO Greg Tucker said: "Ultimate Packaging's innovative team and high-quality flexible packaging portfolio are exciting complements to ProAmpac's growing family.
"As we expand our reach across the UK, this combination will help us better serve our customers with an enhanced offering of recyclable and compostable solutions."
The deal marks ProAmpac's fourth acquisition this year and its third in the UK.
Following the deal, Ultimate Packaging will continue to operate from its manufacturing facility in Grimsby, UK, and adopt the ProAmpac brand.
Ultimate Packaging founder Nigel Tonge said: "As a family-owned business, it was important for us to select a partner who shared our values, commitment to innovation and philosophy of partnership with our customers.
"We are pleased to work together with Greg [Tucker] and the ProAmpac team to extend our collective market leadership and provide tremendous value to our customers."
Ultimate Packaging managing director Jeremy Hodson said: "The Ultimate operations team and I, who will remain with the company, are looking forward to working with the ProAmpac team to further enhance our customer offering and opportunities for growth."
Based in Cincinnati, Ohio, ProAmpac is owned by Pritzker Private Capital (PPC) alongside management and other co-investors.
The company acquired UK-based manufacturer Rapid Action Packaging (RAP) in January and received investment from PPC later that month.
ProAmpac has more than 5,800 employees across almost 50 manufacturing sites worldwide.