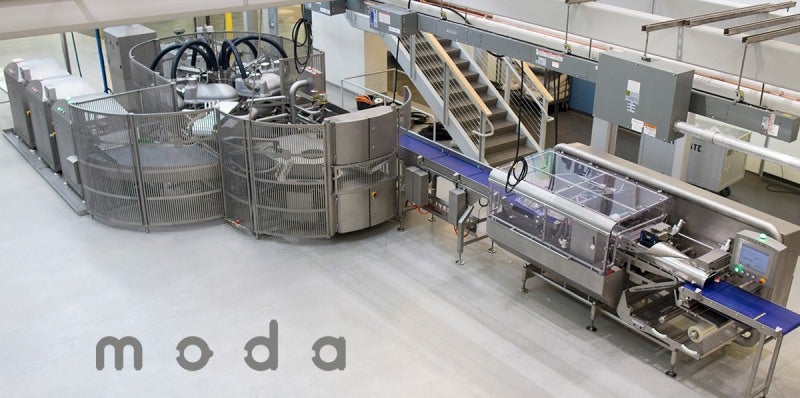 Packaging provider Amcor and vacuum shrink packaging technology supplier Moda have partnered to develop new packaging solutions.
As part of the partnership, the two companies will produce Amcor's shrink bag and roll stock film for meat and cheese using Moda's packaging system.
Designed to increase productivity while delivering energy and labour cost savings, the tested Moda packaging systems also improves ergonomics, product-flow and food safety.
Amcor senior marketing director Don Schnabel said: "Specifically for protein applications, meat processors can experience increased throughput up to 40 bags per minute while reducing labour costs by 50% or more with Flow-Tite shrink roll stock and Moda equipment.
"As we continue to accelerate in solving packaging challenges, we are pleased to welcome Moda as our partner. Moda provides industry knowledge, machine expertise, and capabilities that will strengthen our ability to deliver valuable products and services to our customers."
The two companies will demonstrate their packaging film and the production system at the International Production and Processing Expo, which will be held in Atlanta, Georgia, on 28-30 January.
Amcor offers packaging solutions for food, beverage, pharmaceutical, medical, home and personal care sectors.
The company specialises in manufacturing lightweight, recyclable and reusable packaging with high recycled content.
Operating 250 locations in over 40 countries, Amcor employs approximately 48,000 people.
Based in New Zealand, Moda produces high-performance modular packaging equipment using advanced technology for vacuum packaging.