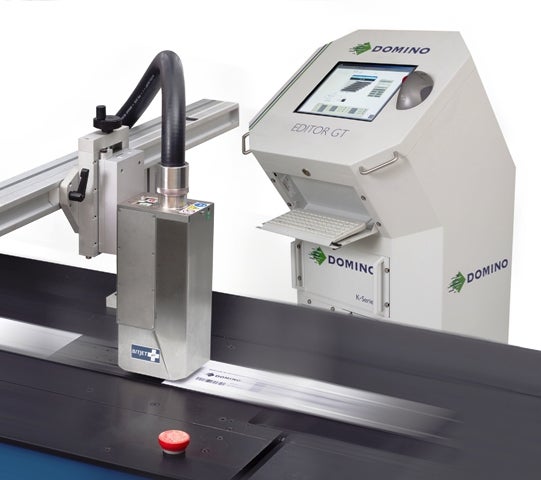 Enterprise serialisation solutions provider Acsis has launched new serialisation technology for the pharmaceutical industry.
The new 'Serialisation in a Box' solution includes Acsis serialisation management software, Domino Printers and Cognex Vision and ID products, and identifies, applies and captures the data required for compliance with California's approaching 2015 e-pedigree mandate.
According to the US-based company, the data will be captured at the unit, bundle, carton and pallet level, enabling pharma companies to comply with all domestic and international serialisation mandates.
The solution provides simple functionality for managing serialised and non-serialised product, aggregating and de-aggregating product across all packaging levels and the commissioning and decommissioning of serialised data as required.
Acsis CEO Neil Thall said the company helps to create the foundation for true enterprise serialisation, which ensures compliance with California's e-pedigree mandate and also enables true supply chain visibility of the product.
"This visibility then unleashes a host of benefits, including reduced chargebacks and counterfeiting," Thall said.
Serialisation in a Box consists of site management and line management software modules.
Site management provides flexible serialisation architecture, and the line management solution provides oversight and management of an individual packaging line.
Line management also integrates with the site management module to provide bi-directional transfer of information between the site and the line level.
As per California's E-pedigree mandate, manufacturers must pedigree or serialise 50% of their prescription pharmaceuticals by 1 January 2015.
By 2016 remaining 50% of the products must be serialised; distributors and third parties must be capable of accepting and passing pedigree data through their distribution centres and then to the broader supply chain.
Pharmacies and their distribution centres must accept and process serialised data by 2017.
---
Image: Acsis' Serialisation in a Box consists of serialisation management software, Domino Printers and Cognex Vision and ID products; Photo: Courtesy of Domino Printing Sciences plc